Turkish Residents Turn to Shiba Inu as Inflation Value Soars
With inflation rates climbing high in Turkey, residents are turning to crypto assets like Shiba Inu ($SHIB) and Tether ($USDT) as suitable alternatives.
As the value of the country's Lira (TRY) currency plummets and inflation skyrockets within its borders, there has been a notable increase in the adoption of cryptocurrency.
Turkish Residents Favour Shiba Inu
Most regions in similar situations have gone for Bitcoin as an alternative store-of-value currency. However, it appears Turkish residents have given meme coin Shiba Inu and stablecoin Tether a lot more consideration than they have the world's largest digital currency.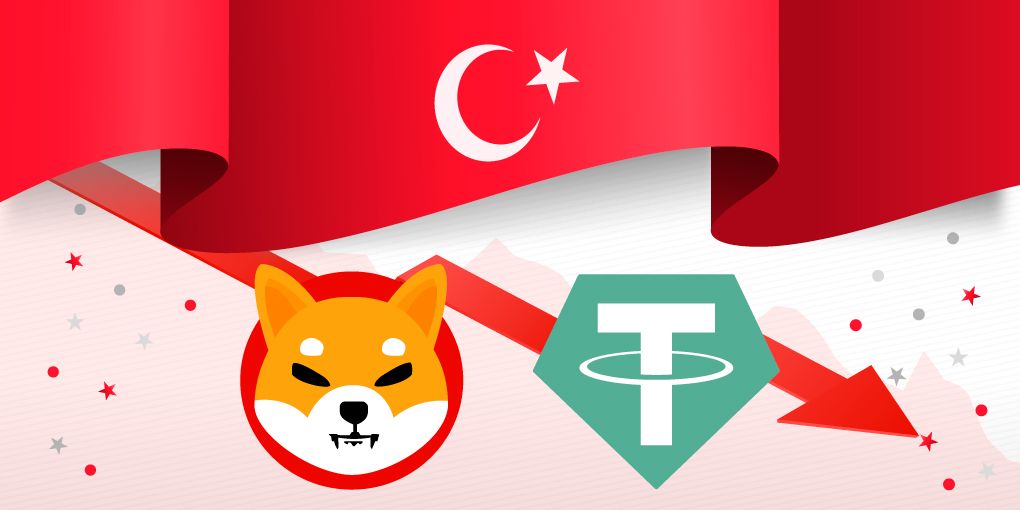 According to a data report, in November the trading volume for BTC/TRY trading pair rested at 918 million USD, which is less than one-fifth of the value of SHIB/TRY trading pair; $5.26 billion as well as USDT/TRY which was $5.58 billion.
FRNT Financial's head of data and analytics Strahinja Savic said in a statement the report indicated that Turkish merchants are still drawn to the remarkable gains linked to assets such as SHIB regardless of the precarious state of Lira.
Inflation Worse Than It Appears
Over the past year, Turkey's national currency has declined in value by almost 90%, including a 40% nosedive in conflict with the dollar just last month. At the moment, inflation rests just above 20% and Lira is heading toward its ninth straight yearly plummet.
According to Sabri Agyun, an Istanbul-based textile expert and crypto trader, the situation is a lot more dismal than it appears. He claimed that although official reports place the inflation figure at 21%, it is actually somewhere around 50%.
Sabri stated that the citizens of Turkey were mostly intent on gold and the dollar but they were also securing holdings of cheap digital tokens such as $SHIB, $VET, and $XRP as well. Contrasted with more prominent coins, Shiba Inu with its supply of 1 quadrillion tokens does appear cheap.
At the moment, crypto assets as a payment option are not allowed in Turkey; however, it is legal to own cryptocurrencies.
You can buy or trade any of your preferred tokens on ChangeNOW for Shiba Inu or Tether's USDT without any registration.
Welcome to the NOW experience! The ChangeNOW team presents you with the new community-inspired crypto wallet – NOW Wallet.