Top 10 of the World's Most Outstanding NFTs
When the world's first NFT was created back in 2014, no one could predict the craziness that would ensue in the years to come.
Non-fungible tokens are unique pieces of digital artwork stored on a blockchain. Some people would argue that Bitcoin's Colored Coins were the predecessors to the entire NFT movement.
Whatever the case, each NFT is unique. Although an NFT is publicly available, only one person can provide the digital signature as proof of ownership. Many developers and artists have created astonishing pieces of Ethereum-based NFTs throughout the years, and they deserve to be mentioned.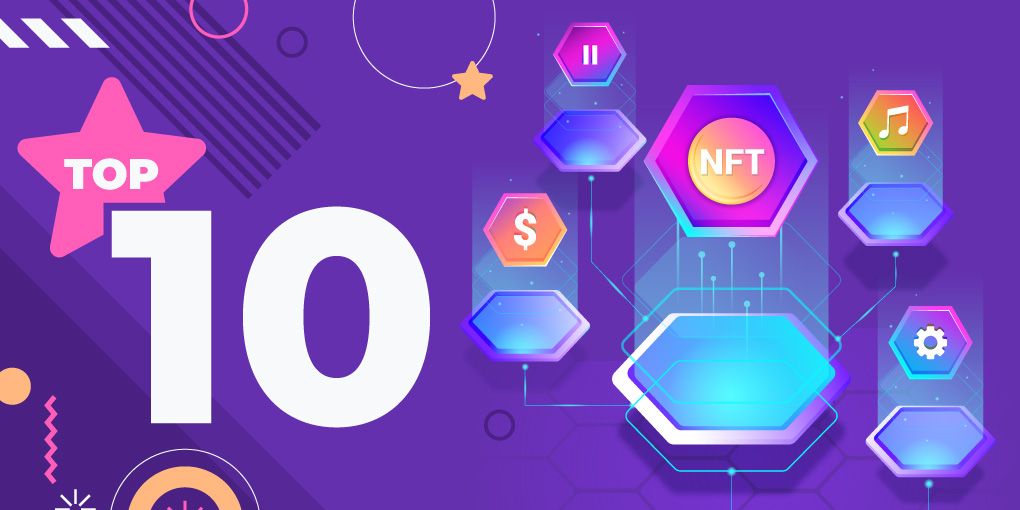 Soon enough, all those interested in non-fungible tokens will be able to store their creations in ChangeNOW's NOW wallet. Pay close attention to our official website and social media updates to learn more!
Let's have a look at 10 NFTs that are eye-catching and unique in their own ways.
Top 10 Unique NFTs
#1. Quantum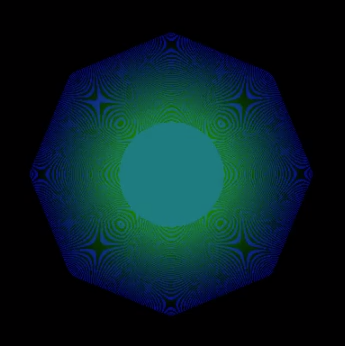 Quantum was the world's first NFT minted in 2014. At that time, digital artwork was still relatively unknown. The token was created by the artist Kevin McCoy. Quantum shows an image of an octagon filled with different shapes such as circles and arcs. The entire piece pulsates in different colors and leaves a hypnotizing effect on the viewers.
Smaller geometrical shapes are found in the center of the octagon, and they are surrounded by bigger ones. This NFT was last sold for $1.47 million.
#2 The Batman Genesis NFT Series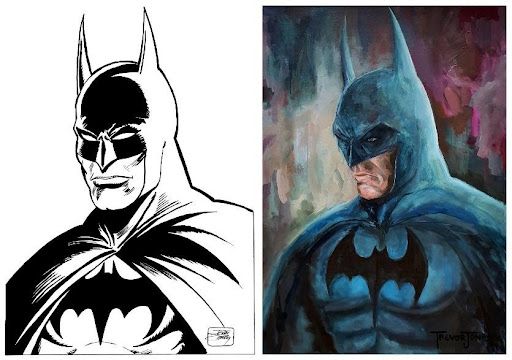 Genesis was created by an Argentinian DC comic artist Jose Delbo in cooperation with painter Trevor Jones. It's a collection of 5 animated digital paintings of the Dark Knight. Jose painted the initial picture with just a pencil, and Trevor turned it into an oil painting.
Photographs were taken as the Batman figure was oiled to perfection. The result is a 1:19 minute long animation of the entire process, from sketch to oil painting. This NFT was purchased for over $111.000 and is currently on sale for $31 million.
#3. Everydays: The First 5000 Days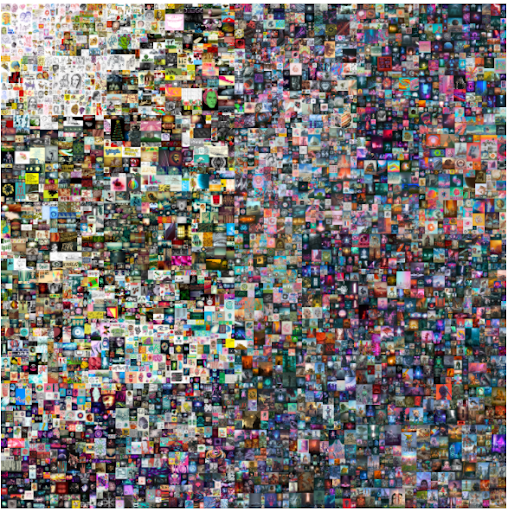 No list of NFTs is complete without mentioning the incredible work of Mike Winkelmann, aka Beeple, titled Everydays: The First 5000 Days. In 2007, Beeple started creating a new piece of digital art and wouldn't stop for a single day until his collection was complete. He worked for 5.000 days until Everydays was finished.
This unique non-fungible token has the following dimensions: 21,069 x 21,069 pixels. On 11 March 2021, his work was auctioned off on Christie's for over $69 million. Until December 2021, Everydays was the world's most expensive NFT purchase, but not anymore.
#4. Pak's The Merge Collection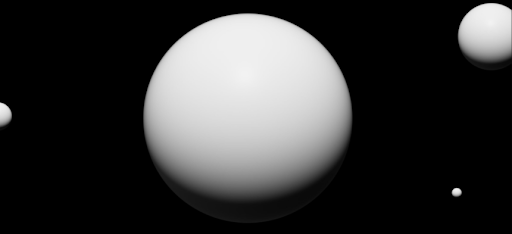 From 2-4 December 2021, a digital artist simply known as Pak sold 266,445 individual pieces of artwork for a total of $91.8 Million. The sales took place on Nifty Gateway and made his The Merge collection the most expensive NFT in the world.
What is unique about this NFT is that it could be merged into one big unit if a single collector bought all the pieces. The collection is currently owned by over 27.000 different buyers. Bulk sales came with a discount, and the entire auction ended after just 3 days.
#5. RTFKT Clone X NFTs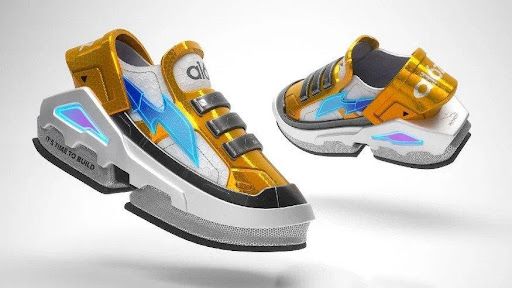 RTFKT is a company created in January 2020. They make digital artwork such as memes and unique 3D sneakers. Their Clone X collection gives the buyer access to an NFT to customize your own shoe design and turn it into a physical pair of sneakers.
The digital pieces can even be used in games such as Fortnite 3D. One of the highlights of RTFKT was its ability to sell over $3 million worth of digital sneakers in just 7 minutes. Its success triggered world-renowned sportswear manufacturer Nike to acquire RTFKT in December 2021.
#6. Crossroad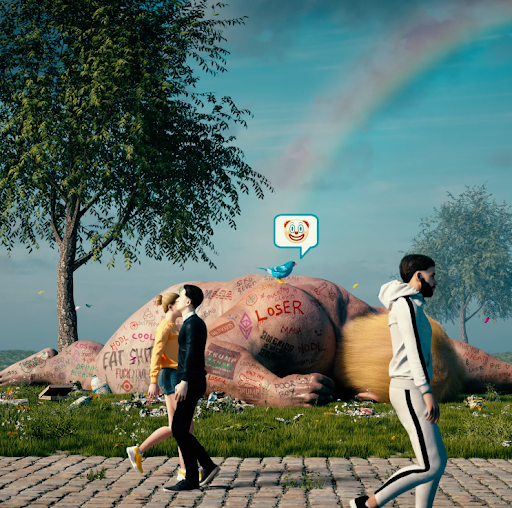 A second creation by digital artist Beeple has made it onto our list. Crossroad shows an image of a giant naked man lying in the grass on a pile of garbage. His blonde hair reminds us of Donald Trump. Curse words and profanity is written across his naked body, but as people pass him by, no one pays attention to the figure in the grass.
A blue bird adds to the funny creation by landing on his back and showing a clown in a speech bubble. Crossroad was sold for $6.6 million in February 2021.
#7. Alice Aletha AI iNFT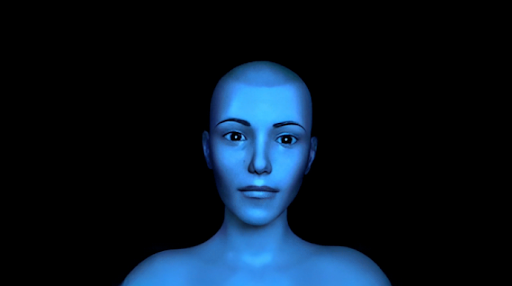 An iNFT is a new type of non-fungible token representing a cross between an NFT and AI. The company Alethea AI makes such designs. Their iNFTs receive a unique personality; you can speak to them, and they can acquire knowledge about you.
The company has created its own metaverse called Noah's Ark that's inhabited with various iNFTs. The idea is for users to train their digital personalities and engage them in different intellectual battles. In the future, they might even become part of blockchain-based games. Alice was recently sold for $470.000 in an auction on Sotheby's.
#8. Bored Ape Yacht Club
A collection of colorful apes wearing stylish clothes became extremely popular during 2021. Many VIPs such as NBA stars Stephen Curry and comedian Jimmy Fallon were among the buyers of this Ethereum-based collection.
The BAYC is made up of 10.000 different NFTs. Among them is the trippy-looking Bored Ape #2087, displayed on a purple background with angry eyes and a cigarette in his mouth. This particular unit was sold for 769 ETH at the end of September 2021.
#9. World of Women NFTs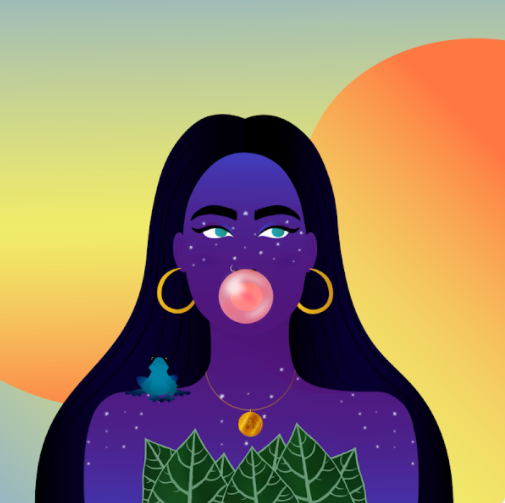 World of Women is a collection of 10.000 high-quality digital art pieces placed on sale in July 2021. Within just 10 hours, the entire pack was sold out. WoW was created to embrace the diversity and beauty of all women.
Some collection items got sold for just a few ETHs, while others were a bit more expensive. For example, the Night Goddess #6025 was auctioned off for 200 ETH on 5 January 2022.
#10. Meka #2194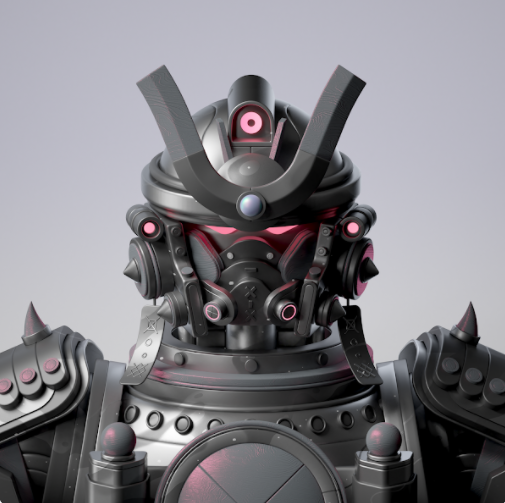 Meka #2194 is part of the grander MekaVerse collection of NFTs, which includes 8.888 different units. Mekas are robots that got their inspiration from the Japan Mecha universes. Each piece is distinguishable and equipped with various weapons, headgear, and color schemes.
Meka #2194 is a carbon samurai that was recently sold for 500 wETH on the OpenSea marketplace. The creators of these NFTs plan to turn them into physical collectibles by 3D-printing the designs. It's also possible that we will see some of them in animated movies and cartoons in the future.
Bottom Line
NFTs have definitely taken the world by storm, and everyone is talking about them. As a result, more and more companies are joining and becoming part of this digital art industry. Wonderful creations have seen the light of day in recent years, and it will be interesting to see what the future holds for non-fungible tokens.
Will they continue to be used as digital art, or will there be a greater shift to the metaverse and online gambling, where players will become the true owners of the land, characters, and other in-game items? Maybe the most exciting use case will be the ability to 3D-print your digital token and use it as a piece of clothing or another physical object? We will know soon enough what the cryptocurrency community holds dearest.