Craig Wright: A man who claims to have invented Bitcoin
Bitcoin Satoshi's Vision, also known as Bitcoin SV (BSV) is one of the largest cryptocurrencies by market cap, currently being the sixth largest coin in the entire crypto industry. The currency is still not particularly old, only having about a year and a half at this point. However, its coming into existence was very controversial, as many in the crypto industry still remember rather well. Of course, this is hardly surprising, considering how controversial its creator, Dr. Craig Steven Wright, is. Wright has been a well-known, but still a rather complex figure in the crypto industry for a better part of the last decade, and remains an extremely interesting individual to this day. Let's take a look at his story.
Who is Craig Steven Wright?
Craig Steven Wright is an Australian computer scientist who was born in 1970. He graduated from high school in 1987 from Padua College in his hometown of Brisbane. As for the rest of his education, a lot of it is unconfirmed and based on his own word. For example, Wright claims he has a doctorate in theology, comparative religious and classical studies. He allegedly received it in 2003, although he refused to reveal which institution granted it. He also claimed to have another doctorate in computer science, which was granted from Charles Sturt University. However, the university itself denied this, claiming that Wright only received two master's degrees. The university did award him with Ph.D. in 2017, but that was long after he made the claims of having one. In other words, Wright has been surrounded in controversy for a better part of his life, starting with his education. However, things escalated when people started suspecting him of being Satoshi Nakamoto.
Wright as Nakamoto
The identity of Bitcoin's creator, Satoshi Nakamoto — the man who started the cryptocurrency industry — remains a secret to this very day. However, in years following Bitcoin's launch, his identity was such a hot topic that the crypto community launched a worldwide investigation of everyone who has ever come into contact with computer science, trying to identify Satoshi. Among many other potential candidates that the community found suspicious was an Australian computer scientist, Craig Wright. Since Wright was becoming well-known for his work, many believed that this was proof enough that he was Satoshi. At first, Wright denied these claims, but then, in November 2015, Gizmodo — a design, science, technology, and science fiction website — received an anonymous email from someone who said that Wright is, in fact, Satoshi. Less than a month later, the local police raided his home, although they claimed that the matter was related to taxes and not BTC. Wright decided to withdraw from the public life for a while, but once he returned in 2016, he started claiming himself to be Satoshi. Ever since then, he tried really hard to be Nakamoto, constantly making claims, but never managing to prove them. This earned him a nickname Faketoshi, which is how some in the crypto industry tend to call him right now. As you know, proving that an individual is Satoshi Nakamoto isn't that hard. Nakamoto mined a lot of Bitcoins, and he stored them into his own wallets - being the only person to have access to them. If the real Satoshi ever wanted to prove his identity, all he would ever need to do is move a single coin, or even a fraction of 1 BTC out of his wallet. Despite all his claims, Craig Wright was never able to do so. His involvement with Bitcoin SV, on the other hand, is a different matter.
Craig Wright and the origin of Bitcoin SV
Bitcoin SV may be the sixth-largest crypto today, but only 2 years ago, it didn't even exist. The coin came to existence after a split in the cryptocurrency community. Back in 2017, the Bitcoin community split in two after disagreeing with how the Bitcoin blockchain should proceed, causing one half to initiate a fork of the blockchain that eventually became known as Bitcoin Cash (BCH). Barely a year later, the same happened with the BCH community. Back then, Bitcoin Cash was supposed to receive one of its regular forks which would introduce some changes to the blockchain, but the community once again split about what changes should be introduced. The software developer ABC Bitcoin wanted to upgrade the BCH protocol and to bring changes that would enable scaling and improving information storing. The other side wanted to make BCH more like the original Bitcoin.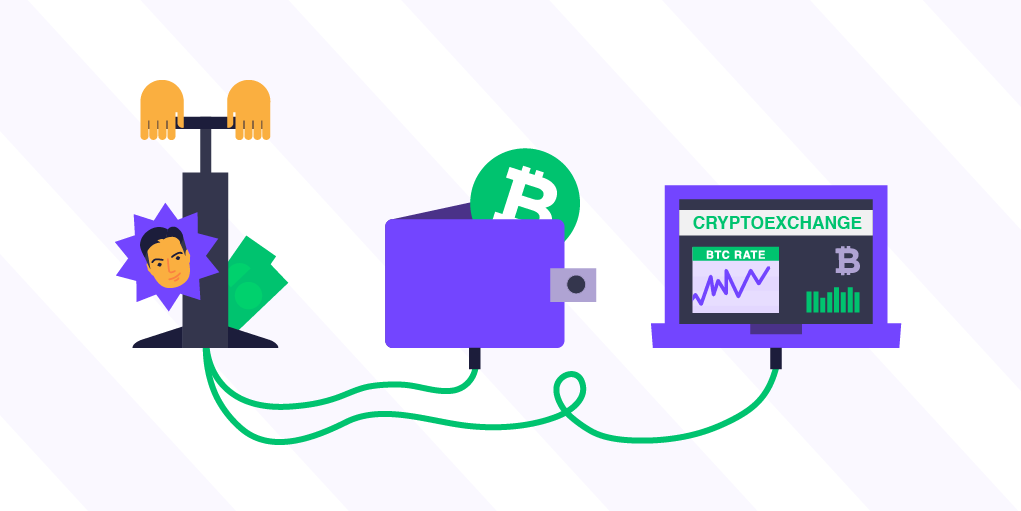 The leader of those who rebelled against BCH becoming better and improved was none other than Craig Steven Wright, who acted as chief scientist for nChain — a fintech firm specializing in crypto software development and research. He was threatening to take over BCH blockchain, and even with crashing the entire crypto industry at the time. Eventually, when the date of the hard fork arrived, he did take over the forked blockchain, and he started a week-long hash war that caused the second market crash of 2018. This happened in mid-November of that year. However, after a week of trying to take over the main BCH chain, Wright lost the war and decided to take the fork and to make it his own 'ideal version of BTC', which he called Bitcoin SV. The coin itself has been involved in controversies, and plenty of exchanges, such as Binance, delisted it because of Wright's claims and behavior. ChangeNOW takes a neutral position towards Craig Wright and his cryptocurrency - BSV is available for to exchange on ChangeNOW.
Wright after BSV creation
Clearly, the last several years have been quite exciting for Wright, who did not slow down after his attempted invasion of BCH. He still claims that he is the real Satoshi Nakamoto. Craig is currently in the middle of a trial after being sued by Ira Kleiman on behalf of the estate of his brother, Dave, who was linked to the earliest days of Bitcoin. Dave passed away in 2013, and now, Kleiman decided to sue Wright for $10 billion for allegedly hoarding 1.1 million BTC, which Kleiman's lawyers say is worth $10 billion. Wright was also allegedly conducting a scheme that would allow him to seize Dave's BTC and his rights to intellectual property in regards to BTC technology, as Dave was proven to be involved in the development of the coin. The lawsuit is apparently not trying to prove or disprove that Wright is Satoshi, and it claims that it is unclear whether Nakamoto is Wright, Dave, or both of them together. For now, Wright's identity as Nakamoto remains unconfirmed, while the case itself remains unresolved.