Tezos (XTZ) Price Prediction
Introduction
In terms of raising funds, Tezos' ICO was one of the most successful in crypto's short history. It took only about two weeks to raise 2.3B USD, which matched both Ethereum and Bitcoin's ICOs. At its inception, the Tezos project had difficulty getting off the ground due to some legal issues, including claims from the US Securities and Exchange Commission (SEC). The Tezos Foundation hired professional auditors from the famous accounting firm PWC to deal with these issues. It is important to understand many other factors in order to properly predict the future of the XTZ price.
What is XTZ?
Tezos is a blockchain platform with unique self-amendment algorithm that allows it to upgrade itself without forks. In Tezos, all stakeholders can participate in governing the protocol. Tezos offers a platform to create smart contracts and build dApps. Tezos XTZ in the native cryptocurrency of Tezos platform. The codebase for XTZ is written and operates on a functional programming language OCaml. In order to participate in the process of verifying blocks ("baking"), a user has to deposit no less than 10,000 XTZ.
Tezos' future is bright as it has both distinctive features and optimized decentralization. Its blockchain has no need for hard forks - a protocol can build consensus in a more organic and automated manner through approval of the majority of holders. The formal code verification embedded in Tezos' technology helps the developers avoid common errors and ensures that the written code complies with the protocol's intended properties.
What Does the XTZ Price Depend On?
In the past years, XTZ and BTC were fierce competitors — generally, as the price of one went down, the another would go up — but these days, BTC and XTZ have developed a more positively correlated relationship. The correlation coefficient between the two coins is +0.84, as calculated within one hundred days of the price movement of both assets. A coefficient above zero indicates a positive correlation, a coefficient of zero indicates no association whatsoever, and a coefficient below zero indicates an inverse correlation. In other words, if the prices move in the same direction, their correlation coefficient is positive. Because the correlation coefficient between XTZ and BTC is currently positive, as the price of BTC rises, the price of XTZ will rise as well. However, if the coefficient were to become negative, as it has been in the past, the price of XTZ would decrease as the price of BTC increased (and vice versa).
XTZ Price Prediction for 2020 & Long Term
The year 2019 was not so great for investors as coronavirus started to decimate the global economy. However, the price of XTZ managed to rise from $0.469 to $1.328 in just twelve months. Let's now take a look at short and long term predictions for Tezos.
Tezos Price Prediction for 2020
The current price of Tezos is $2.92 and there are 733,138,468 XTZ in circulation and a total market cap of $2,093,638,987. XTZ short-term price predictions for 2020 vary widely. Walletinvestor suggests that the price of Tezos coin will be at the level of about $2.3 by the end of December, 2020. TradingBeasts promises us $2.9, while Digitalcoinprice suggests $5.96 by the end of the year. For now, XTZ has recorded all-time high of $4.46 on Jul 01, 2018.
Tezos Price Prediction for 2021
Let's look at the price prediction for 2021 made by the same platforms. Walletinvestor believes that Tezos will go up to $3.7 in May, then declining and rising back to $3.5 by December. Tradingbeasts suggests a very flat Tezos price chart for 2021, indicating that it will fluctuate around $2.3 the whole year.
Price Forecast for the Upcoming Years
Institutional investors are interested in the potential regulation of the digital currency field. This may lead to a change in the XTZ price in the years to come in the ever changing crypto market. As technology advances, the price prediction is also affected tremendously. Will Tezos follow these trends? Walletinvestor believes XTZ price will be around $7-8 by 2025. Tradingbeasts do not expect any significant rise in the future, with their price prediction being about $2.3-3 by 2023. Digitalcoinprice expects Tezos price to be around $6-11 by 2025.
Where to buy XTZ coins?
On today's cryptocurrency market, there are many exchanges where you can purchase XTZ as the coin is quite popular. Binance, Bittrex, and other exchanges are available to buy or sell XTZ. However, we recommend you using ChangeNOW as we offer a very simple, secure, and user-friendly service. As a non-custodial service, we do not store any of your funds - so you have full control over your assets. Also, ChangeNOW does not require any form of account creation, which is crucial to ensure your security and anonymity. Since there is no personal information stored on the platform, data leaks of this kind are simply impossible.
A major advantage of ChangeNOW is that an average exchange takes you no more than 5 minutes. Special algorithms pick the best rate available on the market at the time of the exchange, so you don't have to worry you have missed an opportunity to exchange XTZ with better rates.
ChangeNOW Buying Guide for XTZ
Buy XTZ on ChangeNOW in 4 steps:
Step 1. From the homepage, choose a currency and enter the purchase amount, your XTZ coins will be automatically calculated. Press on the Buy button.
Step 2. Enter the address where you would like to receive your XTZ coins. In case you don't have a crypto wallet yet, create one with one of the parter services of ChangeNOW.
Step 3. Double-check your information, then click Confirm.
Step 4. Complete the purchasing process, and you will receive your coins in a few minutes.
Buy Tezos with Credit or Debit Card
You can always buy Tezos with your Visa or MasterCard on ChangeNOW. This option is provided by our partner fiat provider, Simplex. Buying XZT with fiat will require you a quick registration. The exchange will be performed rapidly and securely. Buying Tezos with any other cryptocurrency is always registration-free on ChangeNOW.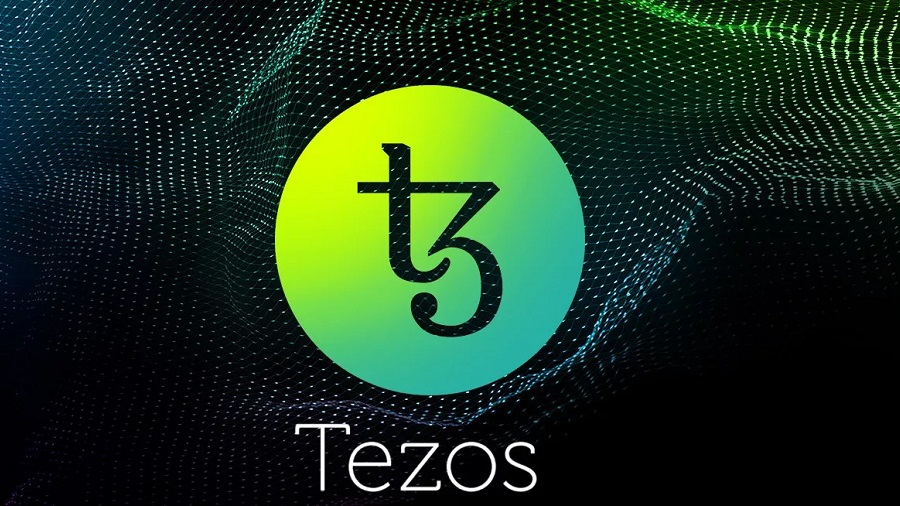 Conclusion
Tezos is quite an interesting and ambitious project, and experts expect it will have a bright future. The XTZ price predictions for Tezos are mostly moderate or positive, especially for the long term. This gives a hint that an optimal strategy of trading Tezos may be holding it rather than trying to profit from daily and weekly fluctuations. Although we hope this article gave you a good insight into Tezos future, we always recommend you to do your own research before investing in any cryptocurrency. The market is quite a volatile and risky place - so please remember about wise investment rules that will allow you to save and multiply your funds. And remember that ChangeNOW is always around ready to help you with this goal.