Square Contemplates Venturing into Bitcoin Mining
According to Square CEO Jack Dorsey, the digital payments firm is mulling over developing a Bitcoin mining system that could revolutionize the industry.
In a lengthy Twitter thread last weekend, Dorsey explained how the proposed system, which would be open source for individuals and businesses and based on custom silicon, could be beneficial to the crypto space. This would be the latest in a string of Bitcoin-centered projects Square has pioneered, only after releasing a crypto hardware wallet three months ago.
Dorsey's Plans in Detail
The Twitter co-founder and CEO said Square planned to develop the mining system with the same approach it had taken while building their hardware wallet — which is to work hand in hand with the crypto community. In his post, Dorsey took care to state 5 issues he believes could be improved upon in mining, sharing his opinions, and asking questions.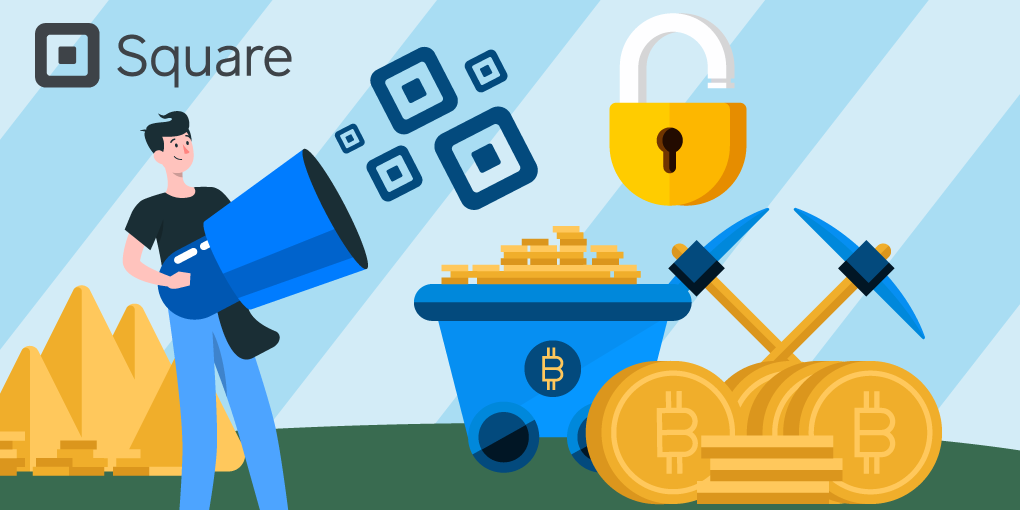 The first thing the Square CEO pointed out was the need for more decentralization and elimination of third parties, especially when it comes to mining. According to Dorsey, miners must be able to settle transactions securely without requiring intermediary exchanges.
Aside from decentralization, Dorsey noted that he was also just as focused on clean energy. While considering the effects of most mining systems to environmental wellbeing, the billionaire explained that solving green energy problems required advancements in silicon, software, and integration. Hence, Square's focus on "custom silicon".
Mining requires the use of specially-designed equipment to verify transactions and mint new virtual tokens. However, Dorsey argues that mining BTC should be easy, 'as easy as plugging a rig into a power source,' he says. He noted lastly that individuals needed more incentive to get back the complex nature of mining and run mining rigs themselves rather than pooling.
Dorsey's Revelation Precedes BTC Upsurge
The Square CEO ended the post by sharing that the development team led by Jesse Dorogusker would launch a deep technical probe into mining and would require the input of the crypto community as they went on with the project.
BTC has surged since Jack Dorsey's tweet and could be on its way to breaking its ATH of $64,863. The leading cryptocurrency trades at $62, 432 at present according to Coinmarketcap.
You can buy or trade any of your preferred tokens on ChangeNOW for Bitcoin (BTC) without any hidden fees.
Welcome to the NOW experience! The ChangeNOW team presents you with the new community-inspired crypto wallet – NOW Wallet.