SOLVE Coin: Powering a Revolution in Healthcare
Every year on April 7 the world celebrates Health Day. The 2022 theme of the holiday was proclaimed to be Our Planet, Our Health.
Many may not know, but there are cryptos and blockchain technology-based projects linked to the healthcare system. One of the most prominent ones is Solve.Care. Let's review how the project works and where and how to buy SOLVE coins.
Solve.Care is a healthcare IT company that provides a blockchain healthcare platform geared towards streamlining healthcare delivery, care coordination, and benefits administration. Solve.Care uses blockchain technology as the underlying distributed ledger to provide a complete healthcare ecosystem made up of different digital (health)Care Networks that coordinate care, benefits, and payments among patients, doctors, pharmacies, laboratories, employers, insurers, and others.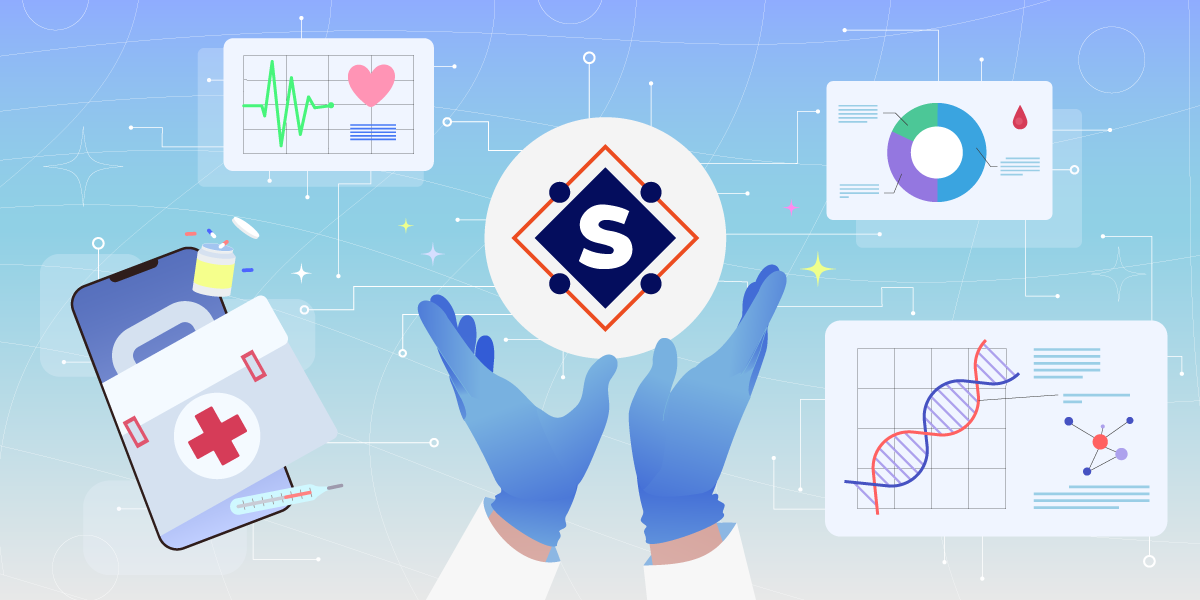 With Solve.Care, stakeholders can build their own healthcare dApps, connecting and synchronizing their participants, processing instant payments, and sharing information immediately to reduce fraud risks.
Solve.Care is the first company in the world to successfully integrate digital currency and blockchain technology into healthcare payments in the United States. Its clients and partners include
Boehringer Ingelheim, Uber Health, Lyft, Aon, and Arizona Care Network.
Care Networks use the SOLVE coin, an ERC-20 token, to manage events, identities, transactions, payments, and data sharing. It functions as a utility token as well as a payment currency. SOLVE's unique ability to serve as both a variable value token and a fixed value token (as a stablecoin) makes it an ideal choice for healthcare use cases.
The SOLVE coin can be used in the following ways:
● Platform access fees
● License fees
● Royalty fees
● Gas fees
● Care Network transactions and payments
● Giving and requesting consent
● Staking/Collateral
● Sharing data between network participants or across networks
● Care.Marketplace payments
The SOLVE coin supply is fixed at 1,000,000,000, and the price is determined by market supply and demand.
Care.Wallet
Care.Wallet is a personal health management application by Solve.Care that gives consumers choice and control over their healthcare options, data, and decisions. It also acts as a gateway to all the Care Networks and their healthcare services on the Solve.Care Platform. Care.Wallet empowers consumers to make the best possible decisions that are right for them, for their healthcare journey, for themselves, and their loved ones. Care.Wallet is dynamic as new Care Networks are added over time, providing additional choice and control over their healthcare journey.
Care Providers
Care.Wallet automates appointment scheduling, eligibility checking, and care coordination.
Using Care.Wallet, doctors can manage patients' consent, handle appointments, share records with other professionals and reduce the likelihood of litigation. By utilizing the Solve.Care Platform, doctors and other providers can get paid faster, more accurately, and spend less time chasing down payments.
Insurers
Increasing cost efficiency can result in higher profits for insurers. Lower administrative costs can improve cash flow while decentralizing and consolidating burdensome functions that eat up profits and increase risk. Solve.Care's technology allows insurers to improve services for patients, providers, and employers with less staff, fewer portals, and real-time capabilities and accuracy.
Investors
The SOLVE coin is an attractive alternative to traditional investments. As demand for the SOLVE crypto spreads, investors seeking options beyond stocks, bonds, and mutual funds can expect token prices to track the growth of the underlying platform.
Wealth Managers
Wealth managers can use SOLVE coins as an alternative for client portfolio allocations.
SOLVE can be a compelling non-correlated alternative investment strategy that offers:
● A risk-managed approach to investing
● Capital appreciation potential
● Access to a new, liquid market of digital tokens
● Blue ocean market opportunity with massive growth potential in the US and worldwide
How to Become a SOLVE Coin Owner
The most convenient way is to use a trusted cryptocurrency exchange platform, such as ChangeNOW. The service supports SOLVE as well as 400 other digital assets. Due to the non-custodial nature of the service, you don't need to register or provide any personal information.
Step 1
Go to the website, or download the app for iOS or Android.
Step 2
Fill in the details for the exchange pair. With over 70,000 trading pairs, you're most likely to find the digital asset you own and swap it for SOLVE.
Step 3
Fill out the receiving wallet address. Check that your wallet supports SOLVE coins and that the wallet address is correct. Otherwise, the funds will be lost.
Step 4
Wait for the confirmation of your transaction and receive your tokens. Simple as that!
Congrats, you're now a SOLVE coins holder.
Bottom Line
Take advantage of new blockchain healthcare opportunities aimed at improving the lives of many people by becoming an owner of SOLVE coins. You can get the digital asset quickly and without additional hassles with ChangeNOW, a trusted cryptocurrency exchange platform. Our company strives for crypto adoption and constantly adds new currencies to the services.