Solana (SOL) Surges After Solana Pay Launch
Solana prices have risen despite the general crypto plummet, following the timely launch of the Solana Pay project and other developments.
In the last 48hrs, Solana prices have surged, climbing double figures on the crypto market amidst a general dip. Its resurgence began first in the late hours of Monday, before continuing well into the week following the release of Solana Pay.
Solana Labs Launches Solana Pay
Solana Pay is a Point of Sale payment option released by Solana Labs on the 1st of February 2022. Its goal? To finally bring to reality frictionless cryptocurrency payments to as many merchant sites as possible.
Since Bitcoin, frictionless cryptocurrency payments have always been a required "tick box" in most crypto projects – a necessity. But a mix of price volatility, slow on-chain settlement, and tax headaches has made perfection appear almost unattainable. Until Solana Pay. The new payment gateway is described by its team as "perfectly capable of taking in crypto on one end, and to seamlessly spit it out on another." While some might think of it in terms of instant bank transfers, Solana's press release claims the Solana Pay gateway is much more than that.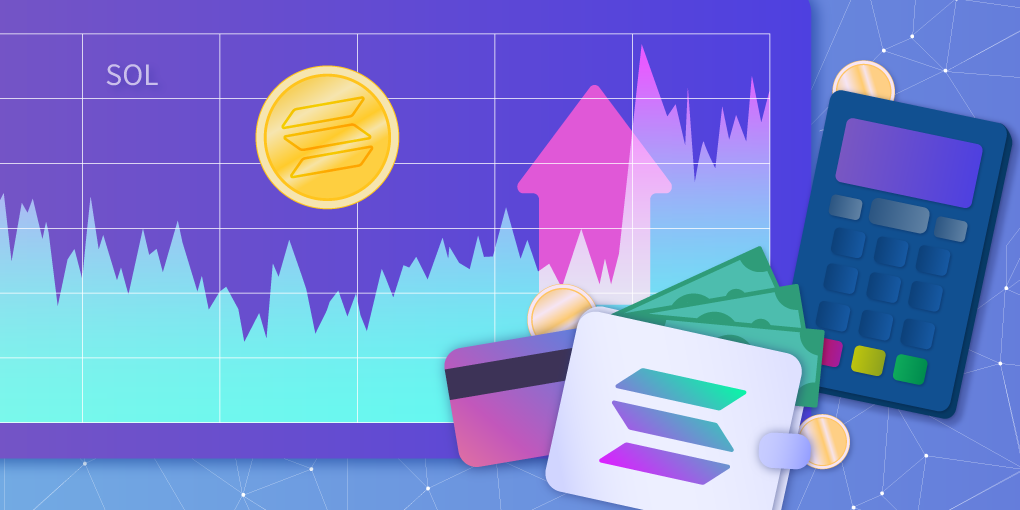 "We believe this will pave the way for a future where digital currencies are prevalent", reads Solana's announcement, "and digital money moves through the internet like data – uncensored and without intermediaries taxing every transaction."
Sheraz Shere, Head of Payments at Solana Labs, was asked if Solana Pay is looking to compete with companies like Visa and Mastercard. Shere responded that Solana Pay was trying to change the whole paradigm of payments to one that puts merchants in control by creating rails that are decentralized, permissionless, and P2P.
As the Solana network is faster and has lower transaction fees than most other cryptocurrencies, Solana Pay has very promising prospects. Another huge plus for the network is that the new feature could still improve as the Solana Protocol is designed to allow developers to build new commerce experiences on top of it.
USDC stable coin, Solana's native token (SOL), and other tokens based on the Solana blockchain can all be transacted on Solana Pay. Checkout.com, Circle, and Citcon are one of the several institutions that have acted in full support of Solana Pay on its debut. Crypto exchange FTX and ecosystem wallets Phantom and Slope are also reportedly building integrations with Solana Pay.
Solana Rallies
After Solana's strong fall by about 40% in the final weeks of January, price consolidated between $88 and $90, but was never able to break the $100 resistance level in January. Positive developments like the Solana Pay launch and listings of Solana-based projects have inspired a good climb.
Solana opened on February 1st on a positive note, rising by almost 20% and trading at $105.61 at the time of writing. Solana still has a long way to go to reach its ATH set last September, but a positive rally during a dip will reassure many SOL enthusiasts.
You can buy or trade any of your preferred tokens for Solana (SOL) on ChangeNOW without any registration.
Welcome to the NOW experience! The ChangeNOW team presents you with the new community-inspired crypto wallet – NOW Wallet. For safe and efficient asset tracking, try our crypto portfolio tracking app – NOW Tracker.