Shiba Inu Set to Launch Fast Food Chain
Shiba Inu has recently partnered with an Italian fast food joint, as it plans to expand its reach to people who do not yet use crypto.
The Shiba Inu & Welly Collaboration
Popular meme-based cryptocurrency, Shiba Inu has announced a partnership with a local Italian fast food joint called Welly. In a blog post published on Wednesday, February 3rd, project-lead Shytoshi Kusama announced the interesting partnership. According to Kusama, the collaboration will be the first in a series of projects that will connect the token with regular real-world experiences. The collaboration, Kusama says, is guaranteed to aid the coin in reaching a wider audience, and to boost the SHIB's utility in real life.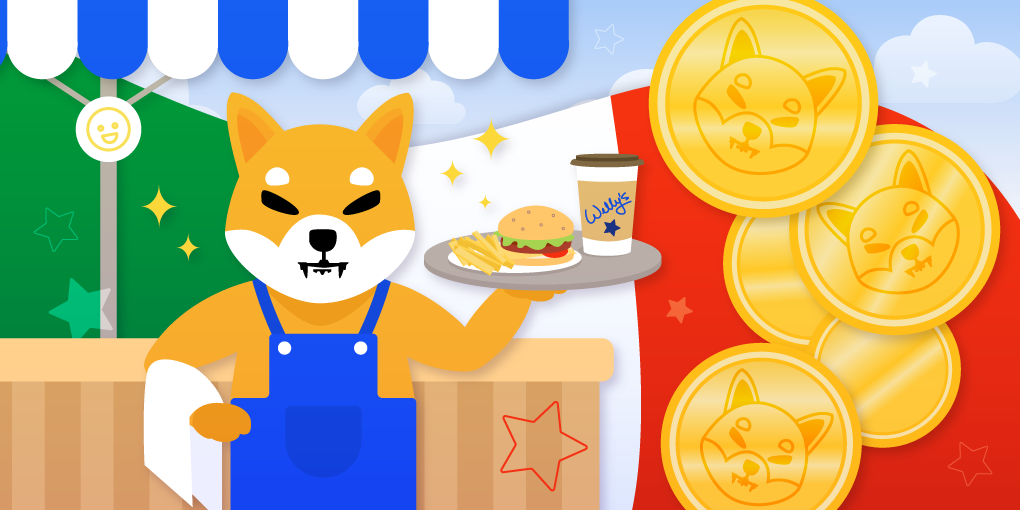 In the statement, the project lead explained the reasons behind the choice of Welly, citing that the popular food chain was well known for delivering high-quality products at reasonable prices. He also commended the restaurateurs' agility, as the business was able to fully rebrand within one week of the partnership being finalized. The joint, which had previously featured a smiling face as its logo, quickly rolled out new designs for its operations. Its new mascot transformed into a smiling Shiba Inu dog and its new tagline is a nod to the anonymous Shiba Inu creator, Ryoshi. The restaurant has also altered its menus and business strategies upon advisement from Shytoshi himself. Kusama noted that the two businesses had similar ideologies, which would make for an excellent partnership.
According to Kusama, Shiba Inu and Welly would work to provide a variety of food options, in order to create a more inclusive environment for any and all consumers. Shiba Inu is also pushing for a global Welly scale-up, and has begun plans to open several stores in multiple locations within the next few years.
How Customers Benefit
According to a statement released by Welly, the rebranded restaurant would be an entirely new, first of its kind — a decentralized fast-food chain based on blockchain technology. This means that Welly's customers get to weigh in on decisions being made by the business. Customers can also buy NFTs and gain rewards, and LEASH and Shiboshi holders stand to gain exclusive perks. Customers will be able to track the entire food supply chain using Shibarium technology, which puts them firmly in control of what they eat and thereby assures them of quality.
The collaboration between Shiba Inu and Welly seems promising, and, as Kusama remarked, this is only the beginning for SHIB and food.
You can buy or trade any of your preferred tokens for Shiba Inu (SHIB) on ChangeNOW without any registration.
Welcome to the NOW experience! The ChangeNOW team presents you with the new community-inspired crypto wallet – NOW Wallet. For safe and efficient asset tracking, try our crypto portfolio tracking app – NOW Tracker.