Shiba Inu on 4-day ATH Breaking Streak
Shiba Inu has progressed to become the 11th largest cryptocurrency, having broken three record all-time-highs within 4 days.
The meme coin which started off in August 2020 by a creator known only as Ryoshi might be poised to surpass Elon Musk's favorite meme coin, Doge. "Dogecoin Killer," its creators called it after the launch, and for the first time, the coin could be living up to its billing.
Dogecoin itself started as a mock of Bitcoin but went on to gain acceptance and mainstream traction in 2021. Although Shiba Inu coin (which also sports the breed of dog used as Dogecoin's face) started with slow low volume trades, it experienced a swift pick up and surpassed Dogecoin in daily transaction activity.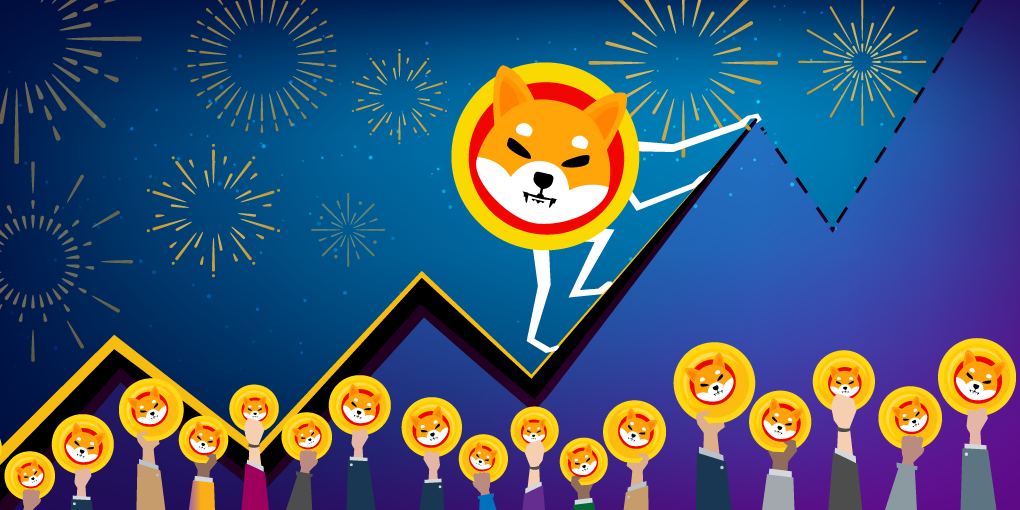 How Did Shiba Inu Get This Far
Last September, Shiba Inu got listed on popular exchanges like Coinbase and Binance. Following its listing, sports teams and theaters used it as a means of payment. Its price ascent, however, started when Elon Musk tweeted a picture of his puppy, a Shiba Inu breed named Floki, in a Tesla car.
The recent uptrend of Shiba Inu started on October 4th, after a long period with low trading volumes. Recently, Elon Musk, who has influenced the prices of cryptocurrencies more than once, tweeted that he was not holding Shiba Inu.
This tweet caused a steep decline in the price of the token but only for a short time, as investors continued to pump their weights around the token, causing a price reversal. Within a short period, the price shot up again.
Shiba Inu's Recent Performance
Over the last week, Shiba Inu has been the best performing crypto asset, pushing past an all-time high of $0.000059. On Wednesday alone, the price jumped by 30%, and 165% by the end of the week.
Last weekend, the SHIB community Twitter account posted a screenshot of their survey conducted by Robinhood to see if the platform should list Shiba Inu tokens. The result attracted considerable interest, contributing even more to SHIB's gathering momentum. On Sunday, the meme coin burst through by 60% to hit $0.00004442. This rise made it the 13th largest cryptocurrency.
As of Thursday, the price has since crossed over the $0.00007 mark, to record an increase of more than 62% within two days. SHIB currently trades at $0.0000642 according to Coinmarketcap, and is comfortably the 11th most valuable cryptocurrency in the world at time of writing.
You can buy or trade any of your preferred tokens for Shiba Inu (SHIB) on ChangeNOW without any hidden fees.
Welcome to the NOW experience! The ChangeNOW team presents you with the new community-inspired crypto wallet – NOW Wallet.