SHIB Investors Gear Up for Cold Wallet Launch with Token Movements
In the ever-evolving world of cryptocurrencies, Shiba Inu (SHIB) has been capturing attention with its price movements and the upcoming launch of its native cold wallet.
Developed in collaboration with Tangem, a blockchain firm based in Switzerland, the cold wallet is poised to propel Shiba Inu's global adoption, foster self-custody among SHIB holders, and potentially have a positive impact on SHIB price.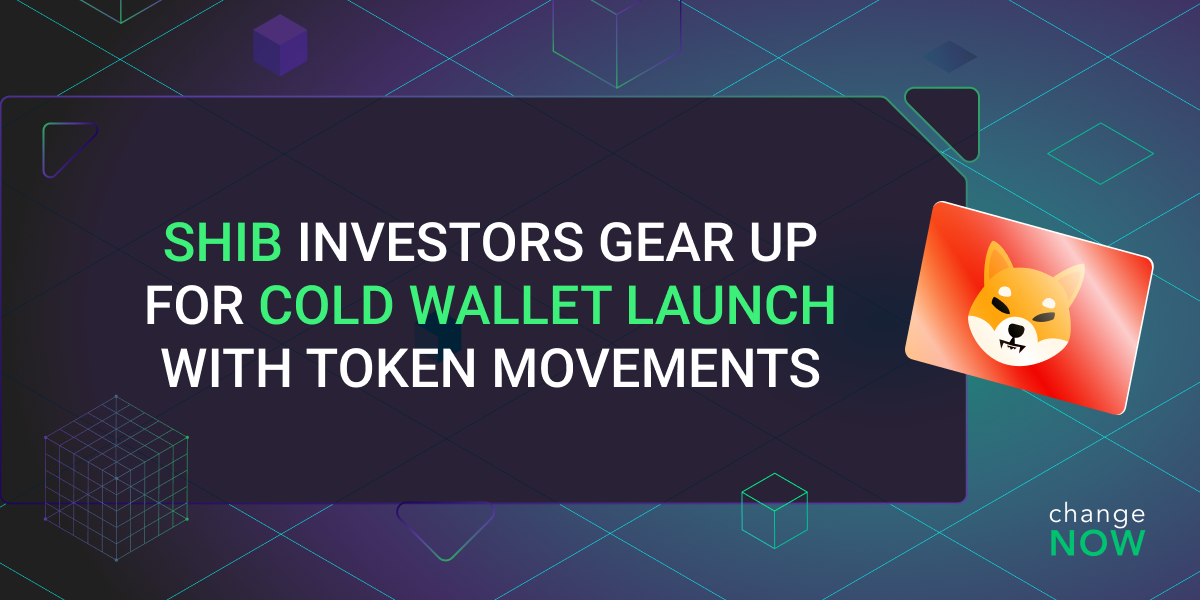 Recent SHIB Price Movements
Following a one-month low of $0.0000059 on June 10th, the SHIB price has surged by 15%. As the release of the cold wallet approaches, on-chain data reveals that SHIB holders are transferring their tokens off exchanges. This reduction in supply could potentially trigger a price rally in the near future, presenting an opportune moment to buy SHIB on ChangeNOW.
The Cold Wallet: A Game Changer for SHIB Investors
The forthcoming cold wallet, tailored specifically for the Shiba Inu community, is expected to enhance asset security through cutting-edge technology and an appealing design. This development marks a significant milestone in bolstering security for SHIB holders amid the escalating cyber threats pervasive in the crypto industry.
SHIB Holders Preparing for Cold Wallet Launch
On-chain data suggests that SHIB investors are proactively preparing for the cold wallet launch by transferring their tokens off exchanges. Consequently, the total SHIB balance on exchanges has decreased by approximately 100 billion tokens. This relative scarcity across the market may potentially ignite a surge in the SHIB price.
Cold Wallet Launch and Its Impact on SHIB Price
As the cold wallet prepares for release in July, it is anticipated that more SHIB holders will opt for self-custody of their tokens. If the cold wallet is well-received by the community, the resulting reduction in market supply could drive further price gains for SHIB in the days ahead.
Increased Network Traction for Shiba Inu
In addition to the impending cold wallet launch, the Shiba Inu network has witnessed a significant increase in network traction recently. According to on-chain data, the number of active addresses and transactions on the Shiba Inu network has experienced substantial growth. This surge in demand for network services and the native SHIB token provides further evidence of the growing interest and confidence in the Shiba Inu ecosystem, reinforcing bullish SHIB price predictions.
ChangeNOW: Your Trusted SHIB Exchange Platform
As the Shiba Inu community anticipates the release of the cold wallet and its potential impact on the SHIB price, there's no better time to buy SHIB on ChangeNOW.
With a user-friendly interface and a commitment to security and reliability, ChangeNOW offers an easy and efficient way to exchange and buy SHIB before the price potentially increases. Don't miss out on this opportunity to be a part of the exciting world of Shiba Inu and its growing community.
Ready to Buy SHIB?
Don't wait any longer! Head over to ChangeNOW and buy SHIB today before the price potentially goes up. Experience an easy, secure, and hassle-free crypto exchange process that puts you in control of your investments.