Selecting the Right Crypto Exchange: Factors to Consider
Investing in cryptocurrencies can be both exciting and rewarding, but with the ever-increasing number of digital currencies and platforms available, choosing the best crypto exchange can be quite challenging. To help you make an informed decision, we've compiled a list of crucial factors to consider when selecting the right cryptocurrency exchange for your needs.
Security Measures
Licensing and Regulation: One of the most critical factors to consider when choosing a crypto exchange is its licensing and regulatory compliance. A licensed crypto exchange offers a layer of legitimacy and protection for customers. By adhering to the rules and regulations set by the governing body, licensed exchanges ensure a safe and secure trading environment for users.

Security Features: When assessing the security measures of a crypto exchange, it is important to consider features such as the implementation of robust Know Your Customer (KYC) procedures. These essential measures ensure the protection of your funds and personal information, providing a secure environment for your crypto transactions.

Custodial Options: Different exchanges offer varying custodial options, so it's essential to review their customer due diligence process and anti-money laundering procedures. A trustworthy exchange should have a clear and transparent process in place to protect users' funds and prevent illicit activities.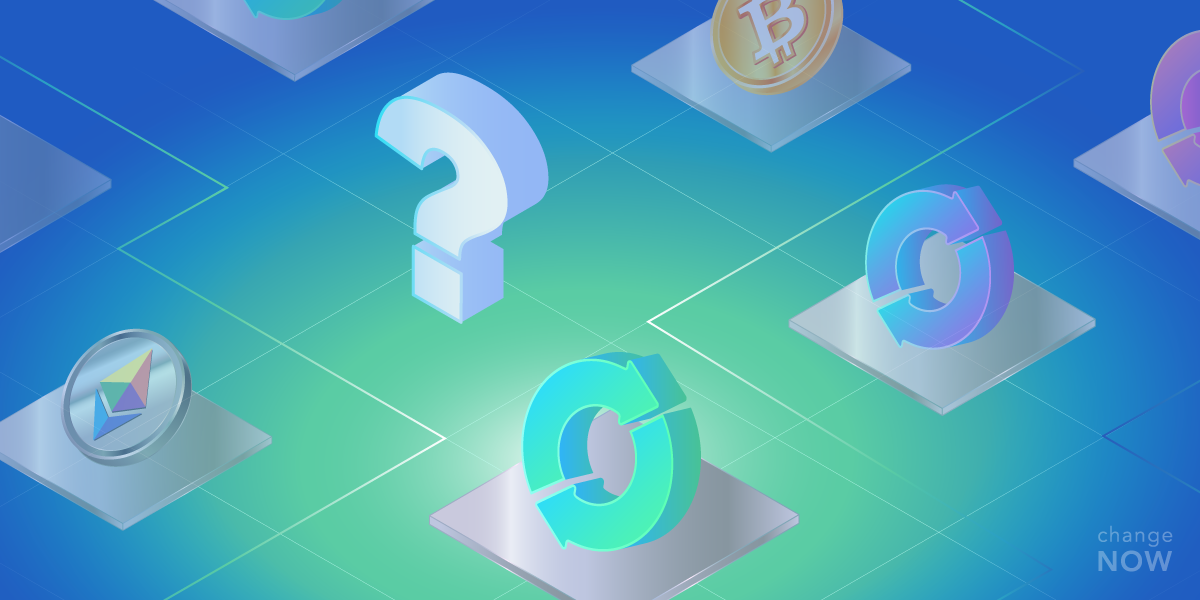 Fees and Liquidity
Exchanging Fees: When selecting a crypto exchange, it's essential to consider the exchange fees. These fees can vary depending on the exchange and are usually based on transaction size or trading activity. Look for an exchange like ChangeNOW that offers competitive fees without compromising on the quality of service.

Liquidity: Liquidity refers to the ease with which an asset can be bought or sold at its market price. High liquidity on an exchange ensures that users can execute their exchanges quickly and at the desired price. ChangeNOW, as one of the best crypto exchanges, offers high liquidity, ensuring a seamless and hassle-free experience for its users.
Supported Currencies
The availability of supported currencies on a crypto exchange plays a significant role in determining its suitability for your crypto needs. A good exchange should offer a wide range of cryptocurrencies, allowing users to diversify their portfolios and explore various investment opportunities. ChangeNOW supports over 850 cryptocurrencies and is continually adding new ones, making it an ideal choice for both beginners and experienced crypto enthusiasts.
User Experience and Interface
A smooth and enjoyable user experience relies on a user-friendly interface. The best crypto exchange should have an intuitive and easy-to-navigate platform, catering to users of all skill levels.
Customer Support
Reliable customer support is essential when choosing a crypto exchange. Users should be able to access assistance quickly and efficiently when they need it. ChangeNOW offers exceptional 24/7 customer support through various channels, ensuring that your queries are promptly addressed.
Reputation and Reviews
The reputation and reviews of a crypto exchange can provide valuable insights into the platform's overall performance and trustworthiness. Researching online reviews and seeking recommendations from experienced traders can help you make an informed decision.
Mobile App Availability
Having a mobile app for buying on the go is a valuable feature to look for in a crypto exchange. The best crypto exchange should have a well-designed and user-friendly mobile app, enabling users to buy, sell, exchange, and manage their portfolios easily and efficiently from their smartphones. ChangeNOW's mobile app provides a seamless and convenient user experience, allowing you to exchange anytime, anywhere.
Fiat-to-Crypto Options
An exchange that supports fiat-to-crypto transactions can simplify the process of buying and selling cryptocurrencies. ChangeNOW offers a seamless fiat-to-crypto experience, making it easy for users to invest in cryptocurrencies using their local currencies.
Why Choose ChangeNOW as Your Crypto Exchange?
ChangeNOW is an excellent choice for both new and experienced users looking for the best crypto exchange. With its robust security measures, competitive fees, and extensive range of supported currencies, ChangeNOW ensures a seamless and enjoyable exchange experience. The platform's user-friendly interface, exceptional customer support, and unmatched variety of cryptocurrencies make it an ideal choice for all your needs.
Ready to start exchanging cryptocurrencies? Exchange and buy cryptocurrency on ChangeNOW today and experience the difference!