Saitama Token Overview
As an innovative digital asset, Saitama provides investors with a unique opportunity to participate in the growing world of cryptocurrencies. With its strong community focus and promising tokenomics, Saitama Inu is gaining popularity in the decentralized finance (DeFi) space. In this comprehensive article, we will explore Saitama Inu, its key features, use cases, and why it is a must-have crypto in your portfolio.
What is Saitama?
Saitama, or Saitama Inu, is an Ethereum-based token that was launched in June 2021. It is named after Saitama, a popular character from the anime series "One Punch Man." Saitama Inu is a meme-based currency that has captured the attention of crypto enthusiasts and investors alike. Its development is driven by an active community of passionate members who are dedicated to its success.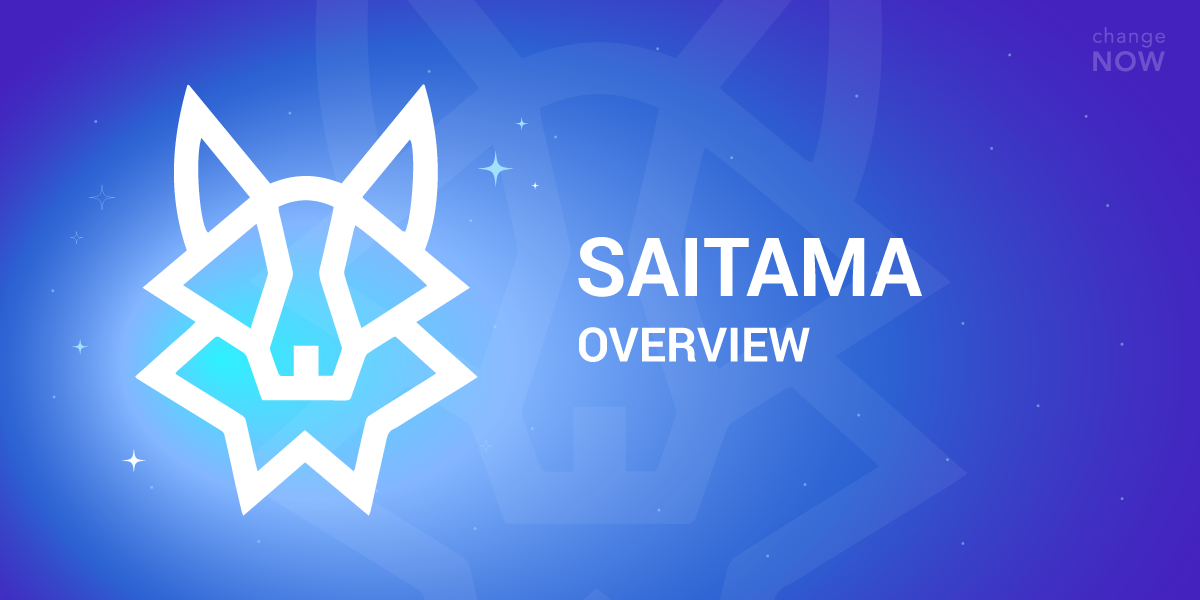 SAITAMA Tokenomics
SAITAMA has a total supply of 100 billion tokens, with 45 billion tokens in circulation. The remaining 55% of the token supply has been burned, which provides a deflationary mechanism to the token. The smart contract of Saitama Inu ensures that transactions are secure and efficient, and its liquidity has been locked until June 2024 for a 2-year period, further ensuring its stability in the market.
Saitama has a low tax rate, which contributes to funding and liquidity while keeping the tax low. This feature makes it a sustainable business model. The token is also CEX-friendly and can be whitelisted on exchanges, reducing the token's supply.
Saitama Token Main Features and Use Cases
The SAITAMA token stands out for its remarkable features and versatile use cases. Here's what makes SAITAMA unique:
Enhanced Security: With multisig wallets and ownership of the liquidity pool, SAITAMA offers an added layer of security. You can rest assured knowing that your investments are protected.

Fit to Face the Future: SAITAMA is designed to adapt and evolve as the token and its use cases progress. This flexibility ensures that it remains at the forefront of innovation in the dynamic cryptocurrency landscape.

Sustainable Business: SAITAMA introduces new tokenomics that maintain low taxes while contributing to funding and liquidity. This sustainable approach promotes a healthy ecosystem for long-term growth.

CEX Friendly Token: SAITAMA provides the flexibility to whitelist exchanges, enabling smooth integration and trading. Additionally, the reduced token supply adds to its appeal, creating a sense of exclusivity.

Hotter Burn: Building on its famous burn feature, SAITAMA introduces manual hyperburn events, further enhancing its deflationary mechanism. This unique functionality adds excitement and value to the token.

Meme No More: While SAITAMA may have started as a meme token, it has since evolved into a utility token. This transformation aligns SAITAMA with the growing trend of practical and purpose-driven tokens.
Exciting Saitama Products
Saitama offers a range of exciting products designed to enhance your experience in the crypto world. Here are some notable Saitama products:
SaitaPro: A comprehensive platform that empowers users to explore and engage with the Saitama ecosystem. Discover innovative features and unlock new opportunities with SaitaPro.
SaitaCard: The SaitaCard brings real-world utility to the SAITAMA token. Use it as a payment solution for everyday transactions, giving you the freedom to spend your crypto seamlessly.
SaitaChain: SaitaChain provides a robust and secure blockchain infrastructure that powers the Saitama ecosystem. Enjoy fast and reliable transactions while contributing to the growth of the network.
SaitaLogistics: This logistics solution leverages the power of blockchain to streamline supply chain operations. Benefit from increased transparency, efficiency, and traceability with SaitaLogistics.
How to Buy SAITAMA on ChangeNOW
ChangeNOW is the best platform for buying and exchanging crypto, including SAITAMA. With ChangeNOW, you can buy SAITAMA without an account or registration process. Follow these simple steps to buy SAITAMA on ChangeNOW:
Go to the ChangeNOW website and select SAITAMA from the list of available cryptocurrencies.
Enter the amount of SAITAMA you want to buy and the currency you want to pay with.
Enter your wallet address where you want your SAITAMA to be sent.
Confirm your transaction and make your payment.
It's that easy! With ChangeNOW, you can buy SAITAMA quickly and securely, without any hassle.
Saitama Price Prediction
As with any investment, the value of Saitama can fluctuate over time. However, with its strong community focus, promising tokenomics, and growing use cases, Saitama Inu is poised for long-term growth. Some analysts predict that the Saitama Inu price could reach $0.001 by the end of 2023, while others believe it could reach $0.02 by 2025. However, it is important to note that these are just predictions, and the value of Saitama can be affected by various factors.
Conclusion
Saitama is a promising digital asset that offers investors a unique opportunity to participate in the growing world of cryptocurrencies. With its strong community focus, promising tokenomics, and growing use cases, Saitama is a must-have crypto in your portfolio. By buying SAITAMA on ChangeNOW, you can invest in the future of Saitama Inu quickly and securely. So what are you waiting for? Get started today!
Disclaimer: Cryptocurrency investments involve risks, and it's important to do thorough research and exercise caution when engaging in trading or investment activities.