Ravencoin: The Ultimate Privacy Solution for Your Crypto Journey
Ravencoin (RVN) has become increasingly popular among cryptocurrency enthusiasts due to its focus on privacy, decentralization, and user control. It is designed to facilitate the efficient transfer of assets between parties using blockchain technology, making it a perfect platform for various use cases. In this article, we will explore why you should consider Ravencoin for your crypto journey and how you can buy RVN on ChangeNOW, a leading crypto exchange platform.
Introduction to Ravencoin
Ravencoin (RVN) is a decentralized, open-source cryptocurrency project built on a fork of the Bitcoin code. Launched on January 3, 2018, Ravencoin aims to improve upon Bitcoin's original vision by focusing on the transfer of assets, such as tokens, from one holder to another. It provides users with an efficient, secure, and private way to manage their digital assets, making it an attractive option for investors and businesses alike.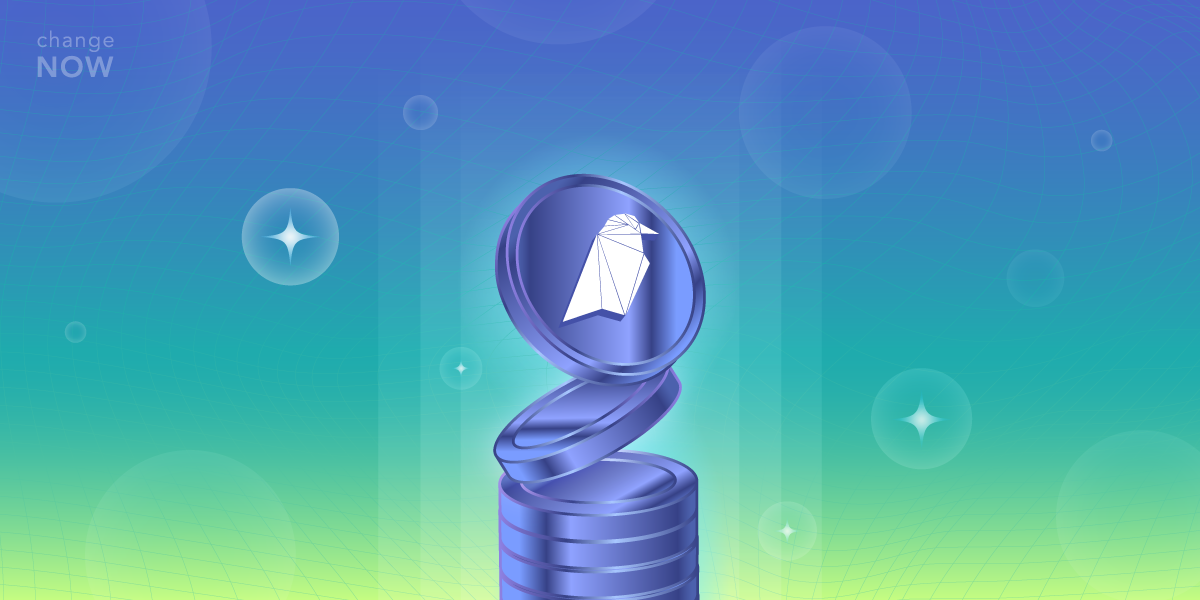 Privacy as a Competitive Advantage
Ravencoin is designed to prioritize security, user control, privacy, and censorship resistance. Its blockchain is built on the UTXO model, which provides a high level of privacy by separating user identity from public addresses. This ensures that users can maintain their anonymity while conducting transactions, making Ravencoin a powerful tool for those who value their privacy.
The Ravencoin whitepaper highlights the importance of privacy in an open society, and the project's commitment to maintaining user privacy is evident in its design and features.
Use Cases: Harnessing Ravencoin's Secure Ecosystem Solutions
Ravencoin's privacy features extend beyond mere transactional privacy, opening up a world of possibilities for individuals and businesses. Let's explore some of the exciting use cases enabled by Ravencoin's robust ecosystem:
Tokenized Assets: Ravencoin enables users to create and manage their tokenized assets on its blockchain. These assets can represent anything from real-world items like gold bars or company shares to virtual goods like in-game items or digital collectibles. By providing a secure, transparent, and efficient platform for asset management, Ravencoin makes it easier for businesses and individuals to tokenize and trade their assets.

Securities Tokens: Ravencoin's blockchain technology can be used to issue securities tokens that represent stocks or shares of a company. This provides businesses with a more efficient and cost-effective way to manage their shares and engage with shareholders.

Unique Tokens: With Ravencoin, users can create unique tokens that can be used for various purposes, such as proving the authenticity of a product, licensing software, or granting access to specific services. This ability to create unique tokens adds another layer of functionality to Ravencoin's ecosystem, making it a versatile and powerful platform for asset management.

Messaging and Voting: Ravencoin allows token issuers to communicate with their token holders and conduct voting processes seamlessly. This functionality makes it easier for businesses and organizations to engage with their stakeholders and make important decisions in a transparent and efficient manner.
ChangeNOW and Ravencoin Collaboration
ChangeNOW is a leading cryptocurrency exchange platform that offers a fast, secure, and user-friendly way to buy, sell, and exchange cryptocurrencies. By collaborating with Ravencoin, ChangeNOW aims to provide users with an easy and convenient way to buy RVN and participate in its growing ecosystem. This collaboration has been recognized for its excellence, as ChangeNOW was voted "The Best Non-Custodial Ravencoin Exchange" at the RVN Global Awards '22.
ChangeNOW supports over 850 cryptocurrencies, including RVN, and allows users to exchange RVN with other cryptocurrencies without the need for registration or complicated verification processes. With its intuitive interface and competitive exchange rates, ChangeNOW makes it easy for both experienced and novice users to buy RVN and get involved in the Ravencoin ecosystem.
Embrace the Future of Privacy with Ravencoin
Ravencoin offers a powerful, secure, and private platform for managing and transferring digital assets. Its focus on privacy, user control, and decentralization makes it an attractive option for those looking to protect their digital assets and participate in a growing ecosystem.
If you're interested in buying RVN and becoming a part of the Ravencoin community, consider using ChangeNOW, a user-friendly and secure cryptocurrency exchange platform. With its simple interface and competitive rates, ChangeNOW makes it easy to buy RVN and get started on your crypto journey.
Exchange or buy RVN on ChangeNOW today!