POODL Token Overview
In the ever-evolving world of cryptocurrencies, innovation and adaptability are key. As the demand for decentralized finance (DeFi) continues to rise, the emergence of unique tokens and exchanges is reshaping the landscape. One such token that is making waves is POODL Token, a BEP-20 deflationary, self-LP generating token powered by the work and ideas of its community. In this article, we will delve into the exciting world of POODL Token and explore its potential to revolutionize crypto space.
POODLE - A Safe and Secure Investment
When it comes to investing in cryptocurrencies, safety is paramount. POODL Token takes pride in being the safest token in the Binance Smart Chain (BSC) space. The leadership team behind POODL Token has undergone extensive Know Your Customer (KYC) processes, ensuring transparency and trust within the community. This commitment to safety extends to the token's liquidity pool, which is locked at UniCrypt for a remarkable five years. With this peace of mind, investors can confidently buy and sell their POODL Tokens without worrying about rug pulls or scams.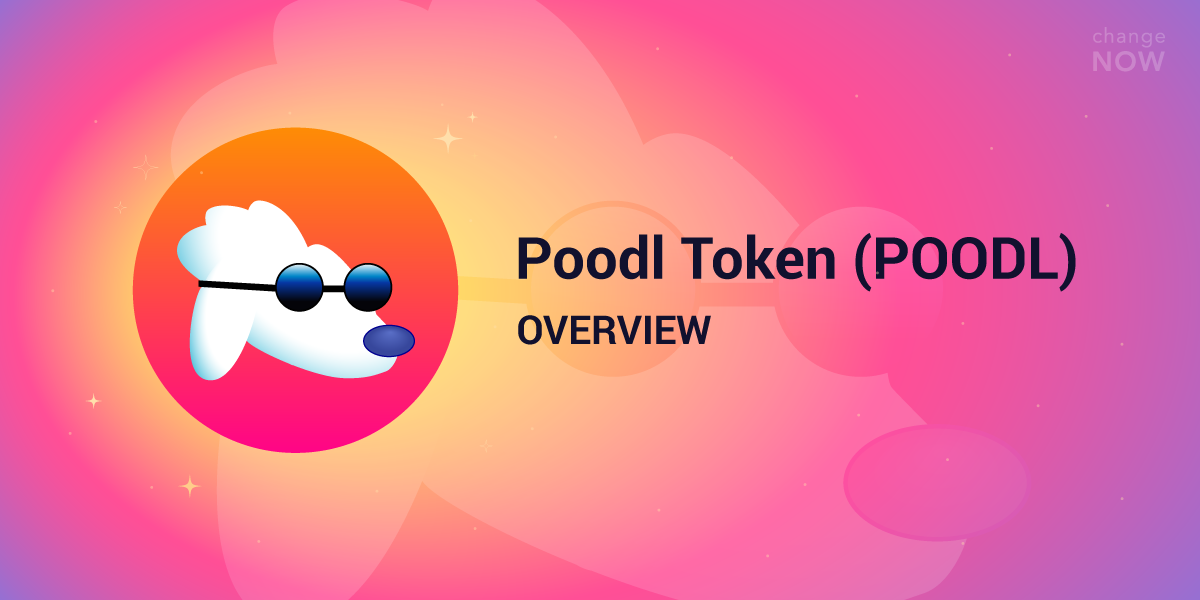 The Power of NFT 2.0
While many tokens focus solely on their utility, POODL Token goes above and beyond by introducing the concept of NFT 2.0. This innovative approach combines 2D and 3D non-fungible tokens (NFTs) with augmented reality (AR) technology. Holders of POODL Tokens can not only enjoy the benefits of traditional NFTs but also experience the magic of AR through the POODL AR App. These unique NFTs not only serve as collectibles but also generate residual income for their owners. By embracing NFT 2.0, POODLE Token is at the forefront of the evolving NFT market.
Giving Back: Charity Donations and Education
POODL Token believes in using its success to make a positive impact on the world. Through strategic partnerships, the token has donated over $20,000 to Canines for Disabled Kids, an organization dedicated to pairing service dogs with children in need. Additionally, POODL Token is committed to educating its community through the POODL Academy. This automated educational platform provides valuable insights into the world of crypto and offers a crypto certification program. By empowering its holders with knowledge, POODL Token is fostering a community of informed investors.
Tokenomics: Redefining Rewards
One of the most intriguing aspects of POODL Token is its unique tokenomics. Holders of POODL Tokens are rewarded in multiple ways. Firstly, there is a redistribution mechanism in place where 2% of each transaction is redistributed to all token holders. This incentivizes long-term holding and encourages community involvement. Secondly, 2% of each transaction is allocated towards marketing efforts, ensuring the continued growth and exposure of POODL Token. Additionally, 1% of each transaction is burned, reducing the overall token supply and potentially increasing its value over time. Lastly, 0.5% is allocated towards charity, underscoring the token's commitment to giving back.
The Roadmap: A Glimpse into the Future
POODL Token has an exciting roadmap that outlines its plans for the future. In the second quarter of 2021, the token successfully relaunched on the BSC after overcoming initial challenges. The same quarter also saw the initiation of charity donations, demonstrating POODL Token's dedication to social good. To keep the community informed, the token launched the Poodlcast, a weekly podcast that covers new advancements and market trends.
Looking ahead, POODL Token plans to release a 3D animated NFT collection, solidifying its position as an innovative player in the NFT space. Furthermore, strategic partnerships with exchanges and utility providers are in the works, expanding the token's reach and usability.
The Power of POODL Exchange
What sets POODL Exchange apart from other crypto exchanges is its intelligent algorithm. This algorithm takes into account the potential price impact of trades and splits transactions between multiple exchanges to ensure the best price for users, regardless of price impact. This innovative approach maximizes efficiency and minimizes costs. Additionally, POODL Exchange boasts the lowest fees in the market, making it an attractive option for traders and investors alike. The exchange's native dividend-paying token,$PET, adds another layer of value by providing passive income to token holders based on their holdings, regardless of the coins or tokens being swapped or traded.
Where to Buy POODL: ChangeNOW, the Premier Crypto Exchange
When it comes to buying or exchanging crypto, ChangeNOW stands out as a leading platform in the industry. With its user-friendly interface, robust security measures, and extensive range of supported cryptocurrencies, ChangeNOW provides a seamless and reliable experience for crypto enthusiasts. As a trusted partner, ChangeNOW offers users the opportunity to buy and exchange POODL Tokens effortlessly. With its strategic partnerships and commitment to customer satisfaction, ChangeNOW is the go-to exchange for all your crypto needs.
Embrace the Potential of POODL Token
In conclusion, POODL Token is an innovative force in the world of cryptocurrencies. With its emphasis on safety, unique NFT 2.0 concept, commitment to charity and education, and rewarding tokenomics, POODL Token is redefining what it means to be a successful crypto project. The roadmap reveals exciting developments on the horizon, further solidifying POODL Token's position as a key player in the industry. Coupled with the power and reliability of POODL Exchange and the convenience of ChangeNOW, embracing the potential of POODL Token has never been easier. Join the community today and experience the future of crypto!
Disclaimer: This article is for informational purposes only and should not be considered financial advice. Cryptocurrency investments are subject to market risks, and readers should DYOR before making any investment decisions.