Polygon Records 100 Million Distinct Addresses in Four Months
After leading Ethereum in number of daily active addresses in September, Polygon has now recorded more than 100 million unique addresses as users skyrocket.
Polygon Sets Record
The layer-2 blockchain solution has maintained a steady rise since its rebrand from MATIC to Polygon. Its impressive rise started in June, with hundreds of thousands of addresses getting created within a day.
In September, the blockchain network recorded an addition of more than 2.6 million unique addresses within 24 hours, following a brief bullish run. While the number of unique addresses does not equal the exact number of users — since users can create more than one address — it is undoubtedly the best metric to measure growth.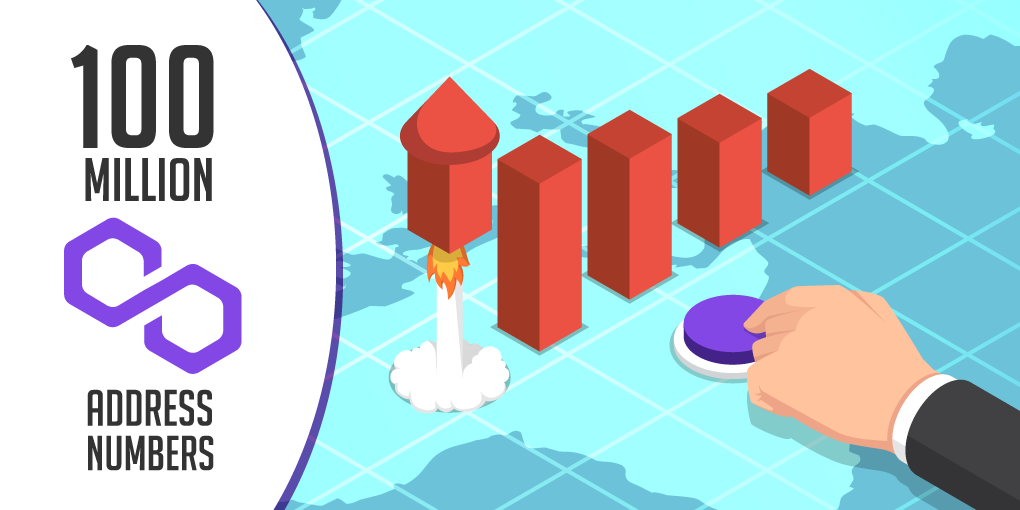 Within June and September, Polygon added tens of millions of distinct addresses, and was estimated to have about 89 million unique addresses only weeks ago.
Not only was its number of users skyrocketing, its daily active addresses likewise ballooned, surpassing Ethereum's for the first time. While Ethereum maintained an average of 330,000 daily active addresses early last month, Polygon recorded highs of more than 420,000.
Three weeks after Polygon set its record, it is making history again. According to PolygonScan, the blockchain network has now recorded more than 100 million unique addresses. This is to say Polygon gained more than 10 million unique addresses within 20 days.
In comparison, Ethereum has about 170 million unique addresses and has recorded modest adoption within the same period. With less than two million distinct addresses five month ago, Polygon might be on course to rival Ethereum's users in the next couple of months. This might even happen sooner if its upsurge continues at this rate.
Fee Hike Not Derailing Adoption
Earlier this month, Polygon placed a 3000% increase on its transaction fee, hiking it up from the default value of 1 gwei to a minimum value of 30 gwei. Polygon co-founder Sandeep Nailwal said in a released statement that the unexpected move was made to deter spam transactions on the network.
While its extremely low transaction fees were also major catalysts in its fast adoption, the recent increase is yet to reduce its climbing rate of new addresses.
You can buy or trade any of your preferred tokens for Polygon's MATIC on ChangeNOW without any hidden fees.
Welcome to the NOW experience! The ChangeNOW team presents you with the new community-inspired crypto wallet – NOW Wallet.