Polkadot Announces Launch of Parachain Auctions
Polkadot's hotly-anticipated parachain auction process will commence in the second week of November.
The parachain project, which will allow customizable and independent blockchains within the Polkadot network, took more than five years to develop.
The parachain auction process represents a huge milestone for the network as parachains are the last stop in Polkadot's Launch Roadmap.
Proposed Auction Process
Polkadot founders Gavin Wood and Robert Habermeier revealed in a much recent announcement that the Polkadot network is finally ready for parachains.
According to Wood and Habermeier, 11 parachain slot auctions were held on Kusama over the past four months. Kusama is Polkadot's canary network, which was released for the purpose of experimentation and early-stage deployments.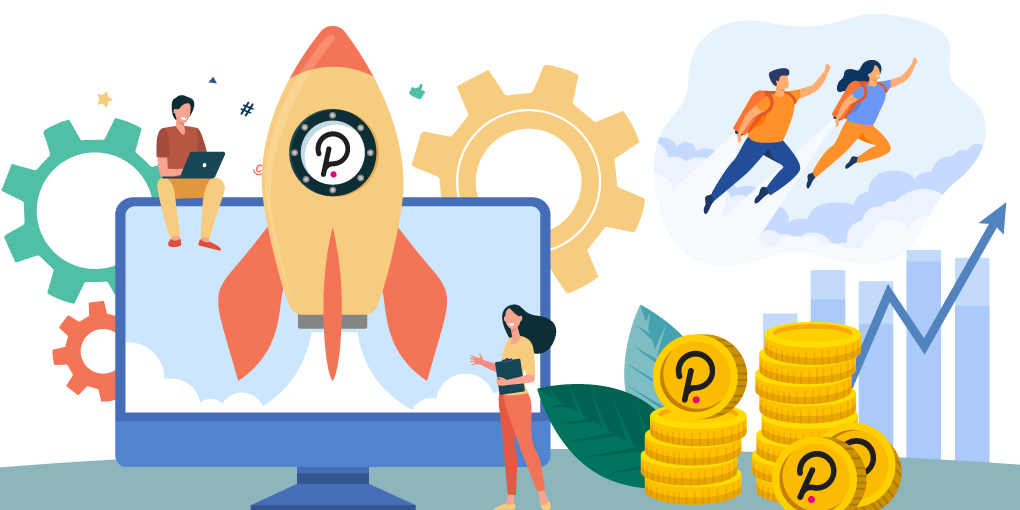 At the moment, 12 parachains are operating successfully on the testing network, Kusama. Over the past four months, Gavin responded that there have been no hitches or failings on the testing network.
With the last few technical steps out of the way, Polkadot governance went on to outline a proposal for the initial auction schedule, which is currently undergoing a public referendum.
Commencing on November 11, the first segment will have five auctions spread evenly across five weeks. The second segment will begin on the 23rd of December and consists of six auctions. Only one new auction is expected to take place every two weeks.
As in the testing phase, each week-long auction has a starting period of one day and 21 hours, the ending period stretches for five days. Bidding closes on the 7th and the exact moment is chosen by an on-chain verifiable random function (VRF).
Announcement Leads to Surge in DOT Price
On the Kusama network, about 2.5 million KSM has been given to crowd loans by over 49,000 unique addresses since the test process began. KSM is Kusama's native token.
According to Robert Habermeier, the Kusama network is advantageous to projects that can gather community support using the crowd loan mechanism.
The co-founder went on to say he predicts a similar phenomenon will occur on Polkadot's early parachains. Projects looking to participate in crowd loans will need unbounded DOT tokens.
Following the announcement, DOT prices have risen by 17% to reach $41.39. Presently the value of the token is less than 16% away from its $49.39 all-time high which it reached in May.
You can buy or trade any of your preferred tokens on ChangeNOW for Polkadot (DOT) without any hidden fees.
Welcome to the NOW experience! The ChangeNOW team presents you with the new community-inspired crypto wallet – NOW Wallet.