NOW Wallet – A Simple, Secure and Innovative Crypto Wallet
NOW Wallet is an easy-to-use non-custodial cryptocurrency wallet that allows you to store, buy/sell, exchange, and stake cryptocurrencies directly from the app on any mobile device.
You can store any token running on ETH, BSC, Polygon, Avax C-Chain, TRX, and KLAY, as well as Ethereum-based NFTs in the wallet, so your options are virtually unlimited.
You can also make fiat-to-crypto transactions right in the app, so you can buy crypto with your Visa, MasterCard, or bank account.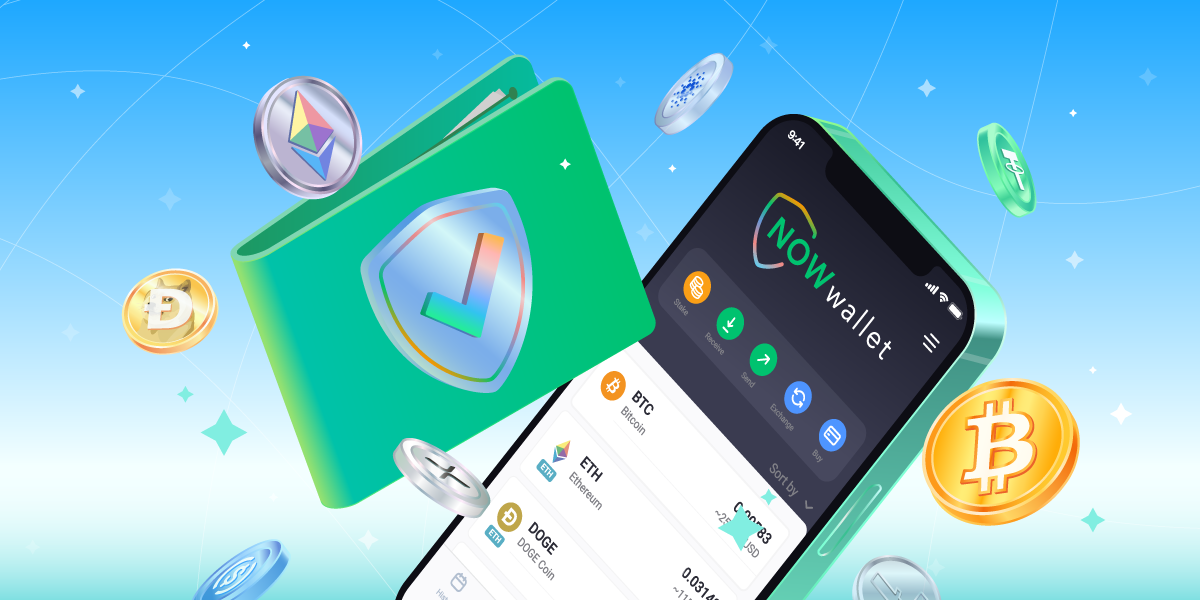 NOW Wallet Combines Advanced Features with User-Friendliness
The NOW Wallet app, available on Google Play and App Store, was developed by the talented team behind ChangeNOW and is a non-custodial solution, so you do not need to worry about third parties accessing your funds. Security and privacy are guaranteed.
NOW Wallet strikes a balance between innovative features and a user-friendly interface to offer the best crypto experience. Unlimited exchange transactions completed on average in five minutes, and 24/7 customer support set this wallet apart from the rest.
It supports some of the most popular coins and tokens, including BTC, DOGE, ETH, XMR, BNB, ADA, XRP, TRX, USDT, Theta, SOL and others.
There are currently more than 10,000 active cryptocurrencies, and more appear every day. NOW Wallet has done something truly remarkable by adding support for ALL tokens across Ethereum, BSC, Polygon, Avax C-Chain, TRX, and KLAY networks. This opens up a world of possibilities, but there's one hitch – the user must take precautions to ensure that the token is not involved in scams and other malicious activities.
Additionally, the wallet supports the staking of BNB and BEP-2 NOW Tokens, which can generate up to 25% revenue annually.
NOW Wallet also includes a Wallet Connect for ETH feature, which allows you to connect to Ethereum dApps via QR code in an intuitive way.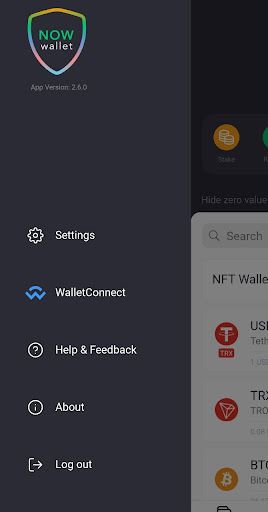 Users can also securely store and send their NFT collections using NOW Wallet's NFT asset storage feature. Tokens for the ERC-721 and ERC-1155 standards are currently supported, but more are on their way.
In contrast to many crypto wallets, NOW Wallet doesn't suffer from the dust UTXO error common to BTC-like networks, where a transaction is rejected by the network due to a higher fee to register it in the blockchain than its actual value. So, you don't have to worry about small transactions not being processed and increasing your transaction amounts unnecessarily.
Community feedback is valued by NOW Wallet, and it is always seeking ways to improve, which is also credited for its excellent reputation. You can follow its official Twitter account for regular updates and discounts on certain coins.
"NOW Wallet continues to improve and become more useful for its users, as it is tailored to their demands and needs. Our team works tirelessly to ensure a positive experience for everyone", Mike Ermolaev, Head of PR at ChangeNOW, said.
How to Start Using NOW Wallet
Setting up a wallet would take only a couple of minutes. You can start using NOW Wallet in several easy steps:
#1 Download the application from the Apple Store or Google Play Store.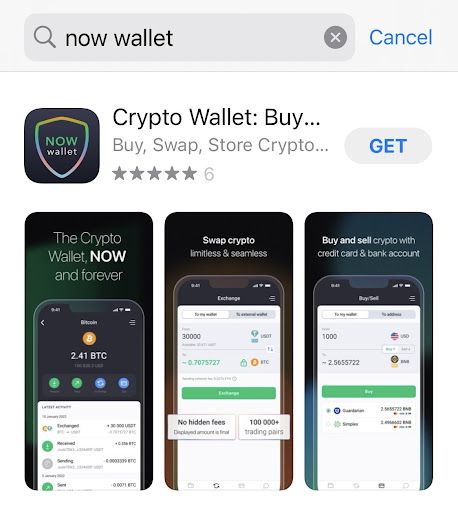 #2 You can either create a new wallet or import an existing one with your recovery phrase.
Be careful! When you create a new wallet, it comes with a 12-word seed phrase that you must keep safe. You will not be able to recover your wallet if you lose the phrase.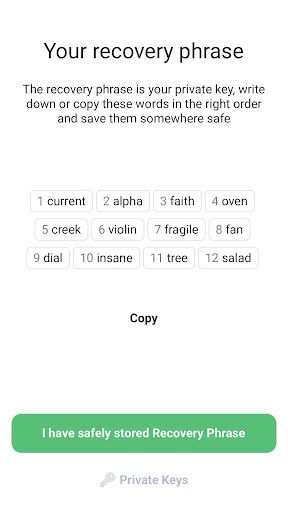 #3 Accept the Terms of Service and Privacy Policy.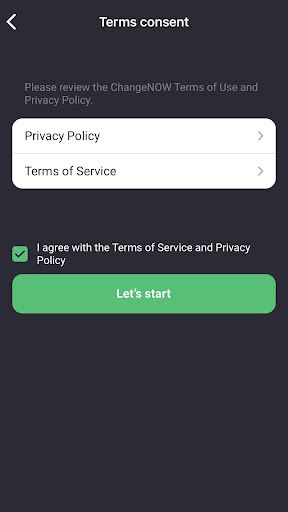 #4 Set up a 4-digit PIN code. FaceID is an option, too.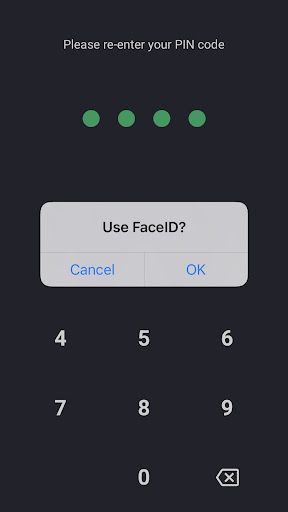 #5 Wait for the new wallet to be created or the existing wallet to be restored.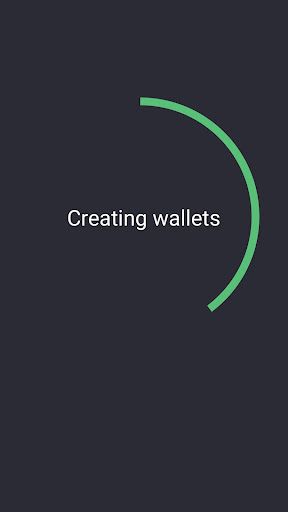 #6 You're all set! Experience the full power of NOW Wallet – securely store, buy, sell, and exchange crypto.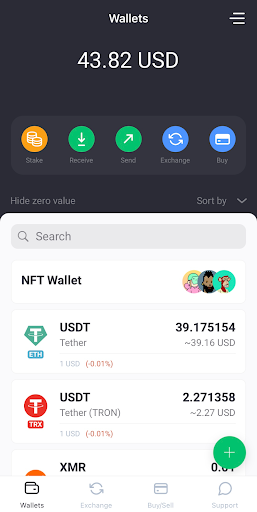 About ChangeNOW
Crypto exchange platform ChangeNOW enables fast cryptocurrency swaps in a transparent manner with no hidden fees. With over 70,000 swap options and almost 400 supported assets, crypto trading has never been easier.
Almost 60 fiat currencies, including USD, EUR, and GBP, can be used to buy crypto assets.
The goal of ChangeNOW is to bring crypto into the mainstream by providing a safe, secure, and user-friendly cryptocurrency environment. ChangeNOW's ecosystem meets the needs and requirements of its users in an exceptionally effective way. ChangeNOW believes every business should stick to three principles to build good karma: fairness, empathy, and trust. This is what guides ChangeNOW and helps it advance.