NFTs Are Supporting Eco-Friendly Initiatives
NFT projects and play-to-earn metaverses are helping to save real life environments, and are making the world a healthier place to live in. They are also disproving claims that the virtual and the real cannot co-exist.
Various human activities over the past few years have given rise to multiple problems such as climate change, as well as the rapid depletion of the earth's natural resources. The harmful effects of these problems on the human race and the environment have led to an increased awareness that is sweeping everywhere, including the crypto industry.
The Amazon rainforest is one place that has been largely affected over the past few decades. Almost one-fifth of the Amazon has fallen to deforestation with agricultural activities accounting for an estimated 80% of the deforested land.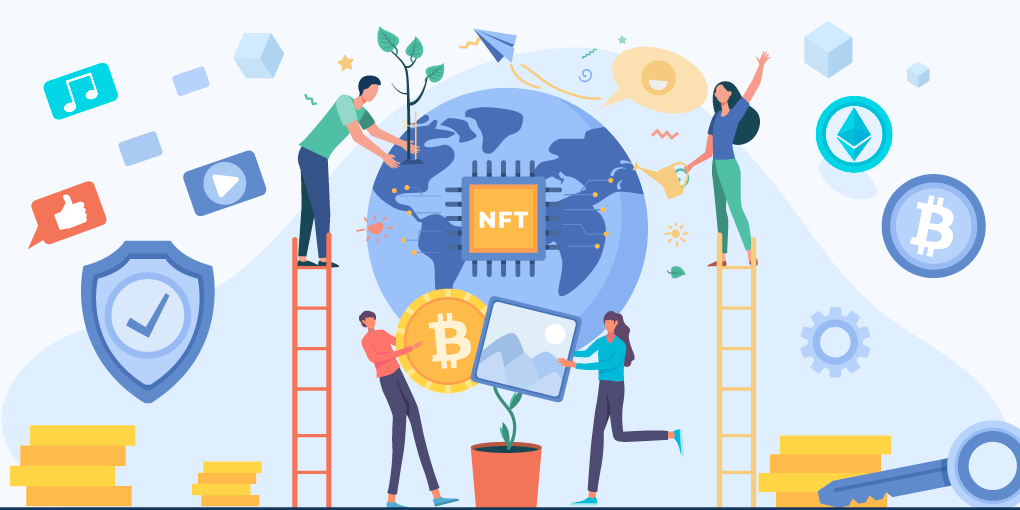 The Amazonian trees are responsible for collecting and storing what is approximately 120 metric tons of carbon – roughly ten times the amount of carbon released into the environment by humans yearly. It occupies 5.5 million square kilometers of space which is equal to 2.1 million miles. As more of this forest is destroyed, the human race loses one of its major keys to survival.
It is clear that the Amazon must be preserved in some way, and NFTs are just one of the ways the world is being saved.
How Non-Fungible Tokens Support Sustainability
A major obstacle in the way of crypto's mass adoption has been its significant contributions to carbon emissions during mining processes. However, 2021 has seen a major shift in focus, with Bitcoin mining processes getting greener by the day.
While NFTs are minted not mined, the process is nearly the same. Large number of organizations are now using NFTs or collaborating with NFT-based projects to combat negative environmental impact and generate awareness of the various sustainable practices that can be employed.
Next Earth is one such organisation. Next Earth, a NFT based platform for digital land purchasing with no intermediaries involved, has taken it upon itself to donate 10% from the sale of each NFT tile to the Amazon Watch. The Amazon Watch is a popular initiative currently working towards the elimination of deforestation in the Amazon. 
Next Earth's contribution to preserving the earth is not limited to the rainforest. In its mission to save the planet, Next Earth sales also support Ocean Cleanup, an environmental organization determined to eliminate plastic waste in our oceans. 
NFTs are especially proving to be valuable assets not only for now, but for the future, simultaneously providing creatives with a platform for self-expression and an avenue to make profits. A perfect method of showing skeptics that digital currency can co-exist with green, sustainable practices.
You can buy or trade any of your preferred tokens ChangeNOW without any registration.
Welcome to the NOW experience! The ChangeNOW team presents you the new community-inspired crypto wallet – NOW Wallet.