NEO Price Prediction (2020)
Today, there are more than 5,000 cryptocurrencies in the market, and this number is only increasing with time. The market capitalization of the entire cryptocurrency industry stands at approximately 300B USD, dominated by roughly ten different tokens. NEO is among the top 20 cryptocurrencies by market cap, and it is popularly referred to as the Chinese Ethereum. If you are looking to invest in NEO coins, it is important that you know of some of the NEO price predictions in the short and long term. In this article, we will be sharing all the relevant information on NEO, including the NEO coin price, NEO cryptocurrency price predictions, NEO coin news, and much more.
What is NEO?
NEO was founded in the year 2014 by Da Hongfei and was initially called "NEO coin AntShares." The blockchain platform was rebranded as NEO in June 2017. NEO emerged as the first digital coin to come out of China and it is a big competitor of Ethereum. Similar to Buterin's project, NEO coin is more than just a digital currency. NEO is an extensive blockchain-based platform that enables developers to generate smart contracts as well as decentralized applications. Smart contracts are all the rage right now as they can be implemented in a vast array of practical and business-related situations. One of the prominent features of the NEO platform is that you can divide the tokens, similar to the stock of a company. And when you hold NEO Chinese Ethereum, you will also get to hold a different cryptocurrency known as the GAS, which can be divided up to 0.00000001. The coin can be purchased and sold on different cryptocurrency exchanges which only increases its versatility, utility, and reliability.
NEO Price - What Does it Depend On?
Predictions of NEO price are affected primarily by the association of NEO with the authorities in China. This means that the legalization of digital money will enable the developers of NEO to own the largest share in the Chinese market and one of the largest shares worldwide. Additionally, Elastos, a new decentralized operating system based on NEO, is currently under development. The state of Elastos' development process is in great condition, and it may emerge to become an international hub of information storage and data processing. Some other factors that can impact the NEO coin price prediction in 2020 include:
Optimum operation efficiency, which guarantees convenient and quick performance.
Lower rate of commission as compared to other blockchain systems, which provides more earning opportunities.
It supports a majority of leading programming languages, which increases its scope in commercial applications, thereby ensuring faster market growth.
NEO has industry-leading investor partners, including Alibaba, Microsoft, and more. This will provide more support and promotion for the platform.
NEST FOUND, a global investment fund was developed based on NEO platform, which boosts the investment potential of NEO cryptocurrency.
NEO 3.0 - What Can Be Expected from the New NEO Coin Update?
NEO 3.0 is the basis of NEO price prediction because this iteration of the token is the future of the platform. The core concept of NEO 3.0 is to offer users more advanced features in comparison to what is currently available. In addition, the improved platform will also retain its existing features. The following are the key features of NEO 3.0 under development:
Delegated Byzantine Fault Tolerance 2.0
This is an advanced dBFT consensus mechanism version that is being developed by Erik Zhang. This consensus protocol development started in the last quarter of 2018 and was finished earlier in 2019. It has all the features of the earlier consensus protocol along with a recovery mechanism that makes the algorithm more consistent.
The new price model is designed to reduce the cost associated with the deployment and implementation of smart contracts. The team says that the high cost associated with the development and operation of smart contracts is the challenge that it hopes to address. With their new model, they aim to promote the growth of DApps and improve the applicability of GAS.
NEO 3.0 will come with an integrated oracle that will enable smart contracts to utilize information generated from outside its ecosystem. This feature will allow smart contracts to gain access to resources from the internet. Also, it will allow developers to generate more versatile DApps which depend on external data.
Improvements in P2P Protocol
The new NEO 3.0 will come with an improved P2P protocol. It will support the UDP communication protocol along with compression options. With this advancement in technology, NEO hopes to increase the stability of both transaction throughputs and the network more generally.
Comprehensively Decoupled NEOVM
The NEOVM will be comprised of completely virtual machines, ensuring that native contracts are more seamlessly executed. It will also make sure that the VM applications which are outside of the NEO blockchain can be easily implemented, as well as providing support for integration with an IDE. This will enable easy debugging of smart contracts without the costly requirement of loading data from the blockchain.
This is another exciting feature that will improve the functioning of NEO. It is a decentralized and scalable storage network that will harness the smart contract. This means users will be able to safely store their data here without having to rely on any intermediary.
NEO Price Prediction 2020
Cryptocurrency is a highly volatile market with prices fluctuating immensely and, at times, quite unexpectedly. So it is extremely challenging to predict NEO crypto prices in the long term. One has to invest the time and energy to perform thorough research on NEO in order to assess its market conditions and determine an informed prediction for NEO price target. It has to be noted that the price forecast for NEO is influenced by the current price of bitcoin, as it happens with other altcoins, but there are other factors in play that can highlight it as a good investment.   Industry experts who have been closely monitoring NEO coin have extended their price predictions for this crypto in 2020. In assessing the price of NEO from last year and the NEO price graph of this year, a majority of experts believe that 2020 will be a good year for NEO price and that its value will increase. NEO is very close to getting the approval of the Chinese government for its project, and the platform may dominate the entire Asian market by the end of 2020. In addition to the potential for a massive increase in its adoption rate, 2020 will also bring considerable growth to its applications as well. The platform is currently working on improving trading features and providing support to cross-chain trading within the exchange platform. Both founders of this project envision making NEO the most efficient platform for developers via NEO 3.0. Additionally, the team is also planning to develop a consistent and robust smart contract system by offering a comprehensive and seamless development ecosystem as well as an impressive slate of developer tools. This will enable the platform to offer both technical and financial support for projects within its environment. According to most experts, by the end of 2020 NEO has the potential to become one of the top 5 cryptocurrencies in the world with a price that may reach 274.8 USD. Overall, the current NEO price chart shows some very positive trends.
NEO Long Term Price Prediction
In terms of the scalability of this project and its latent potential, NEO offers a unique opportunity for investors in digital assets. It has already piqued the interest of many leading investors, and in the coming years, its popularity is highly likely to increase. Some experts believe that by 2023, NEO price will reach up to 437 USD, and emerge as one of the most used cryptocurrencies in the world. The NEO prediction for 2025 is also quite positive. Experts believe that the price may leap to 533 USD, an enormous jump from its price to date.
Where to Buy NEO Coin?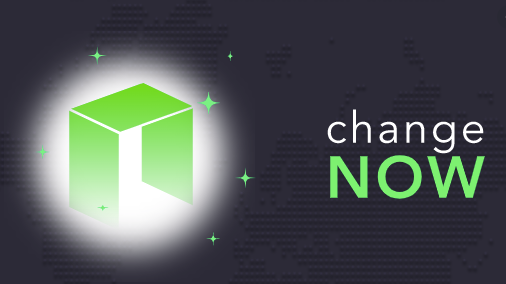 When it comes to picking a reliable crypto exchange to buy NEO coin online, ChangeNOW is the best option. It is a non-custodial platform designed to facilitate quick and efficient cryptocurrency exchanges. ChangeNOW supports over 190 coins and 13000+ pairs. Buying NEO coins from ChangeNOW is extremely easy, all you have to do is follow the below steps:
On the landing page itself, you will see the option to select NEO amongst the list of other coins.
Once you have selected the coins to exchange, the platform will take care of the rest. There is no need for any registration or hidden fees.
The platform will calculate and estimate the rates to determine how many coins you receive, and within a matter of seconds, you will receive them in your wallet. The amount of NEO you receive obviously depends on NEO price against the particular coin you are trading.
Conclusion
The promising performance of NEO token is a clear sign that the project is likely to have a very lucrative future. But the primary factor that will determine the growth of NEO is the support it receives from the government of China in the future. Ultimately, NEO coin investors are likely to net an impressive return on their initial investment. However, we always recommend you doing your own research to make an informed decision on investing in NEO and any other cryptocurrency.