NANO Price Prediction
Nano had a precarious journey in the cryptocurrency market. The coin was earlier known as RaiBlocks, which was later transformed into NANO. Basically, this blockchain platform aims to bring a transformation in the industry by extending zero-free transactions in real-time while eliminating high energy consumption. In recent times, NANO partnered with Metal Pay and is made accessible in 41 jurisdictions in America. In the past, the platform has also partnered with entities like Crypto.com and Uphold.com. If you are looking to invest in NANO coins and don't know whether or not it is safe, you have come to the right place. In this article, we will be discussing the Nano price prediction 2020, Nano value crypto, latest Nano news, Nao ICO price where to buy Nano cryptocurrency and all other relevant information with regards to it.
What is Nano?
Nano was coined by Colin LeMahieu who previously worked with esteemed companies like Qualcomm and Dell. Nano leveraged DAG or Direct Acrylic Graphy and integrated its dedicated technology known as block-lattice architecture. This implies that every user will be assigned their own blockchain named account-chain. Nano stands apart in the market due to its fast performance, low fees, and eco-friendly model. Moreover, this blockchain platform uses Open Representative Voting, which is a form of PoSa long with PoW to facilitate rate-limit transactions.
How Does Nano Work?
The operational operation of Nano is different as opposed to other cryptocurrencies. Within this ecosystem, each account holds its distinctive Nano blockchain and each chain can be only updated by the owner. Users update their block by executing a transaction (sending or receiving funds), thereby executing two transactions. However, it is not necessary that both the transactions happen at the same time as there are no time restrictions.
Nano Market Price - What Does it Depend On?
The price of cryptocurrency depends on an array of factors. And below we are highlighting some of the factors that might influence the price of Nano -
Extensive Acceptance
Whether or not Nano coin price will grow in the long run depends on its acceptability as a payment method. Luckily, Nano has established a reputation for dedicated coin evangelists, and many people believe that it is one of the promising coins out there.
Simple and Straightforward Approach
One of the reasons cryptocurrencies are not yet commercialized is due to the complexity of its use. However, this cryptocurrency ecosystem is impressively simple. It is developed with a strong structure, which facilitates instant payments, notable scalability, and zero fees.
Rebranding
Earlier in 2018, Raiblocks was rebranded as Nano. This was done preliminary because the original name was difficult for people to pronounce. This simple step was met with a price increase of 20% within 24 hours. We can hope that the rebranding will help the platform connect with the mainstream audience in a more efficient manner.
Twitch Support
In 2018, Twitch, the popular video streaming service began accepting Nano payments. This was great exposure for the cryptocurrency. And currently, Nano is working to collaborate with other well-reckoned companies to boost its popularity.
Nano Price Prediction 2020
In 2018, Nano witnessed a significant price loss, which was primarily the consequence of the bearish wave and affected almost all cryptocurrencies. Lack of proper advertisement and marketing campaigns and high competition are some other reasons why there was a price drop. However, the team continued to make some vital development contributions. One of them was that they reduced the transaction time from 3 seconds to merely 0.2 seconds, which had its positive effects. In February Nano was trading at USD 0.950794 and held a market cap of USD 91,516,391. During that time, 133,248,297 Nano were circulating in the market. Moreover, there was a USD 0.7102 price peak in the time span of 24 hours, and the lowest price was recorded at USD 0.6568. The current price of Nano stands at USD 0.5619, accompanied by a price of 1.55788%. The present market cap is USD 74,871, 472 with a circulation of 133,248297 Nano. In the span of 24- hours there was a price peak of USD 0.5640 with the lowest price being USD 0.5469. Predicting the price of a cryptocurrency is extremely challenging due to the volatility of the market. However, some experts who constantly observe different coins forecast coins' futures by analyzing their past and present scenarios. While some predict that the coin might go down up to USD 0.0683, other experts believe that Nano's value might increase up to USD 9.3 by the end of 2020.
Long Term Nano Cryptocurrency Price Prediction
According to the assessment of the industry experts, in the long term, the price of Nano may witness a growth of 3726.5412%. This means that by 2023, the price of Nano may be predicted at USD 21.501121. Considering its present steady phase and factors such as the introduction of wallet, reputable partnerships, listings, etc., Nano cryptocurrency future seems positively steady.
How to Buy Nano Cryptocurrency?
When it comes to deciding how to get Nano cryptocurrency, selecting a secure and reliable exchange is important as it will enable you to get the best rate. ChangeNOW is an extensive exchange platform that is reckoned for its straightforward, secure, and transparent approach. It is very easy to buy Nano currency from this platform allow you have to do is -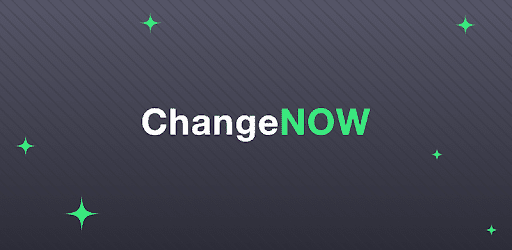 Select the crypto pair that you wish to exchange
Let the platform do all the calculations for you by clicking on Exchange
The RealRates system of the platform will estimate the best outcome and will safely transfer the fun to your wallet.
Moreover, ChangeNOW allows you to exchange coins without any registration, and you also do not have to worry about hidden fees. With the reliability and efficiency of this platform you no longer have to worry about where to buy Nano XRB.
Nano - The Roadmap
Nano is working hard to increase its stance in the cryptocurrency market and below we are discussing some of the development plans of this platform -
Massive Adoption
The development team of Nano has highlighted some vital objectives with regard to adoption. It is developing a "plug & pay," cloud network infrastructure, which will be horizontally scalable. The team has created an initial infrastructure prototype, which is under review. Additionally, it is also working on a "play and play" POS (point of sales) platform, which is presently in alpha testing. While people are very excited about it, the platform has not provided any clear timeline. If the platform could sync this with the current point-of-sale systems, it could be a big step towards advancement. This is because it enables Nano to take the shares with Visa, Stripe, PayPal, etc.
Introduction of Wallets
Presently the Nano team is working in collaboration with leaders and partners to come up with solutions that offer more storage. Reportedly, Ledger Nano S has made some progress through community efforts and is working on updating its library to ameliorate the integration efficiency. The company said that developing new wallet experience is among the core objectives. And presently, the Nano desktop wallet is going through multiple testing stages to ensure its compatibility with Android and iOS. Moreover, Nano is also working on smart cards, a feature that aims to enhance the user experience by providing small and secure cards for authentication and authorization.
Protocol
Universal Blocks are another popular development of Nano. They are associated with protocol updates that efficiently consolidate different types of Nano blocks into one. This will notably increase the network efficiency, strengthen security, and streamline the code required to build a block. Nano Node v11 has already been rolled out featuring Universal Blocks support. It is a big step considering that Universal Blocks are a prominent feature that paves the way for other processes. An issue on the protocol front is with regards to maintaining the vote distribution. This means that it is important to make that network run as decentralized as possible and continues to work the same. The team is working towards effective solutions that will ensure that power within the platform is more distributed, and the weightage of voting of nodes remains low.
Conclusion
Nano certainly has elaborative plans; however, they are all still at the initial phases. It might take a couple of years before the platform rolls out a significant feature. But if everything goes right, the platform could be witnessing a lucrative growth. Nano is a long term project, which is addressing the payment issues the market deals with today. With the right planning and approach, Nano in the coming years will become a popular cryptocurrency. And, the potentials it holds make it a good coin to invest in. Disclaimer: This article reflects its author's opinion only and is not financial advice. We take no responsibility for the results of any trader's decision or action. To learn more about Nano please visit the following Nano Review in our blog.