Maximize Your Crypto Moves: Try Multiple Deposits on ChangeNOW
In the fast-paced world of cryptocurrencies, every second counts. Making timely and strategic moves is crucial to capitalize on the ever-changing market. Now, with ChangeNOW's revolutionary new feature - Multiple Deposits, you can take your crypto exchanges to a whole new level. Say goodbye to limitations and experience the freedom to execute multiple deposits with ease, all in one swift exchange.
What is Multiple Deposits?
Imagine a crypto exchange experience where you are not limited to a single deposit per swap. Multiple Deposits allow you to send several deposits to the exchange address created through ChangeNOW, opening up endless possibilities for your crypto swaps. Let's say you want to exchange BTC to USDT; with Multiple Deposits, each subsequent BTC deposit to the deposit address will automatically create a new BTC to USDT exchange. It's that simple!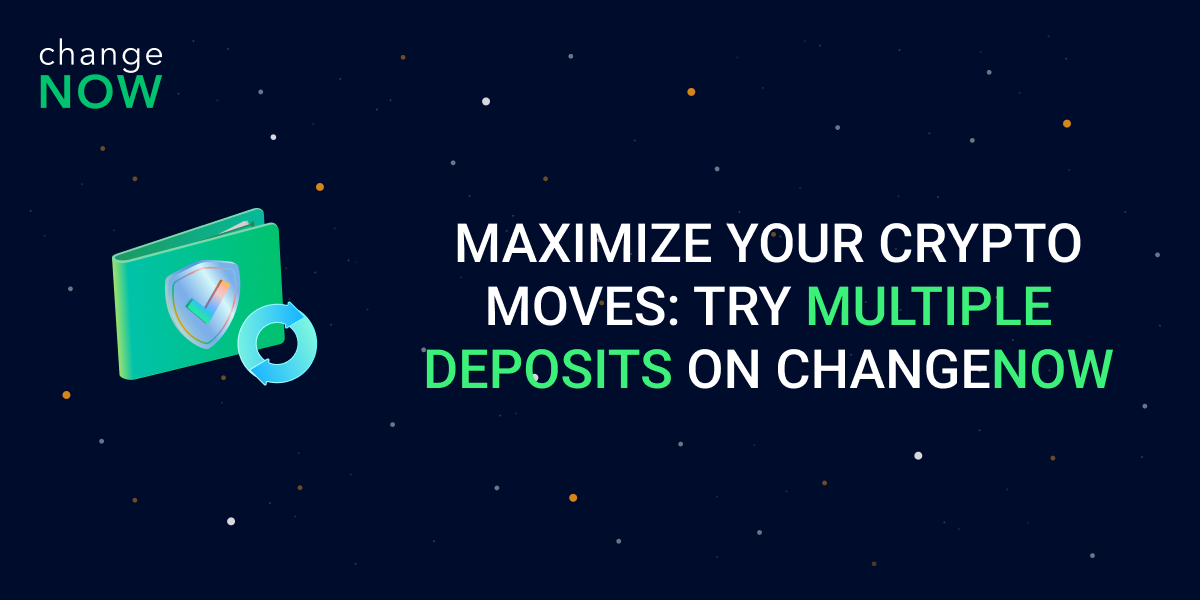 Unleashing the Power of Multiple Deposits
ChangeNOW's Multiple Deposits is more than just a feature; it's a game-changer. With the ability to send multiple deposits, you gain the upper hand in crypto exchanges. Diversify your trading strategies, manage risk more efficiently, and seize opportunities as they arise - all in real-time. Gone are the days of waiting for one exchange to complete before making another move. Now you can see all your exchanges neatly organized within the original swap, complete with current statuses and details. Your crypto swaps just got a whole lot smarter and smoother.
Here is how it looks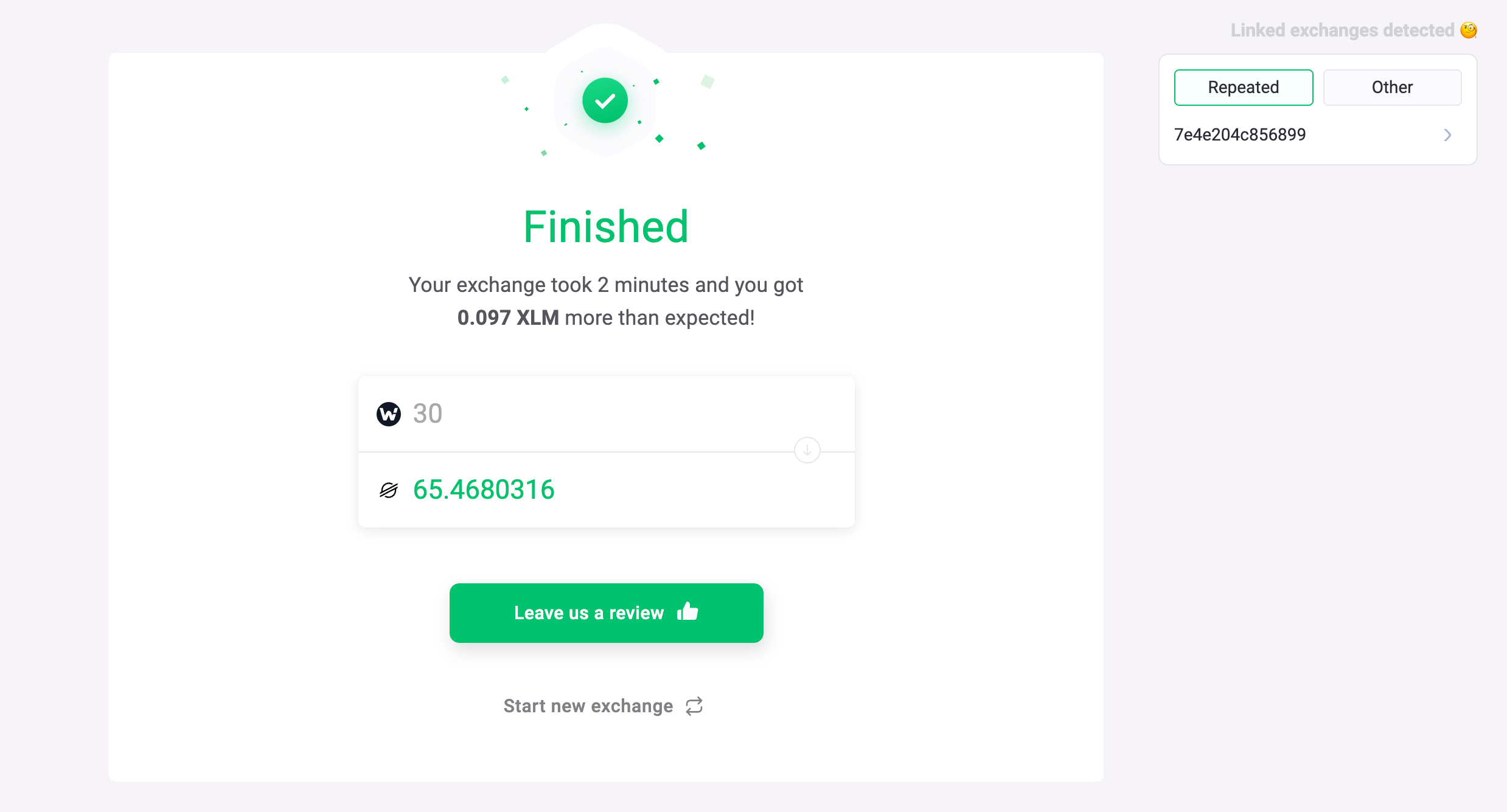 Enhancing Your Crypto Exchange Experience
ChangeNOW is committed to providing the best user experience for crypto enthusiasts worldwide. We understand that every user's journey is unique, and our goal is to make it as seamless and rewarding as possible. Multiple Deposits is a testament to our dedication to empowering you with cutting-edge tools for successful crypto exchanges.
Navigating Wrong Network Transactions
We understand that mistakes can happen, and that's why we've got you covered. If you accidentally send a coin to the wrong network, fear not. For example, you intended to exchange TRX to BTC but accidentally sent USDT to TRX, we have a solution. A child exchange from USDT to BTC will be created, and the exchange will proceed as intended. Your peace of mind matters to us, and we're here to make your crypto exchange experience as smooth as possible.
Automated Solutions for Your Convenience
If suddenly you create an exchange and accidentally send it to the wrong network, rest assured, the exchange will still be processed, and you can easily track it in your account. Our automated system will detect and handle any child domain created with the wrong asset, eliminating the need for you to contact support. ChangeNOW's user-centric approach ensures that you can swap cryptocurrencies confidently without unnecessary delays or hassles.
Embrace the Future of Crypto Swaps
Don't be left behind in the rapidly evolving crypto landscape. Embrace ChangeNOW's Multiple Deposits feature and revolutionize your crypto exchanges. It's time to take control, maximize your moves, and elevate your crypto journey to new heights.
Are you ready to unlock the true potential of your crypto exchanges? Try Multiple Deposits on ChangeNOW today and seize every opportunity that comes your way. Empower yourself with the freedom, flexibility, and efficiency you deserve in the world of cryptocurrencies. Your journey to success begins NOW!