Mike Ermolaev on How US Federal Reserve Rates Influence Bitcoin
Our Head of PR Mike Ermolaev teamed up with Invezz to discuss the potential influence the US Federal Reserve rate increase might have on Bitcoin and the crypto market in general.
To analyze the issue, Mike looks into the BTC behavior in relation to the traditional stock market throughout the years.
Last month, the US Federal Reserve raised interest rates by a quarter point for the first time since 2018. The move is one of the government's protective measures against an economic crisis that might come as a result of sanctions against Russia.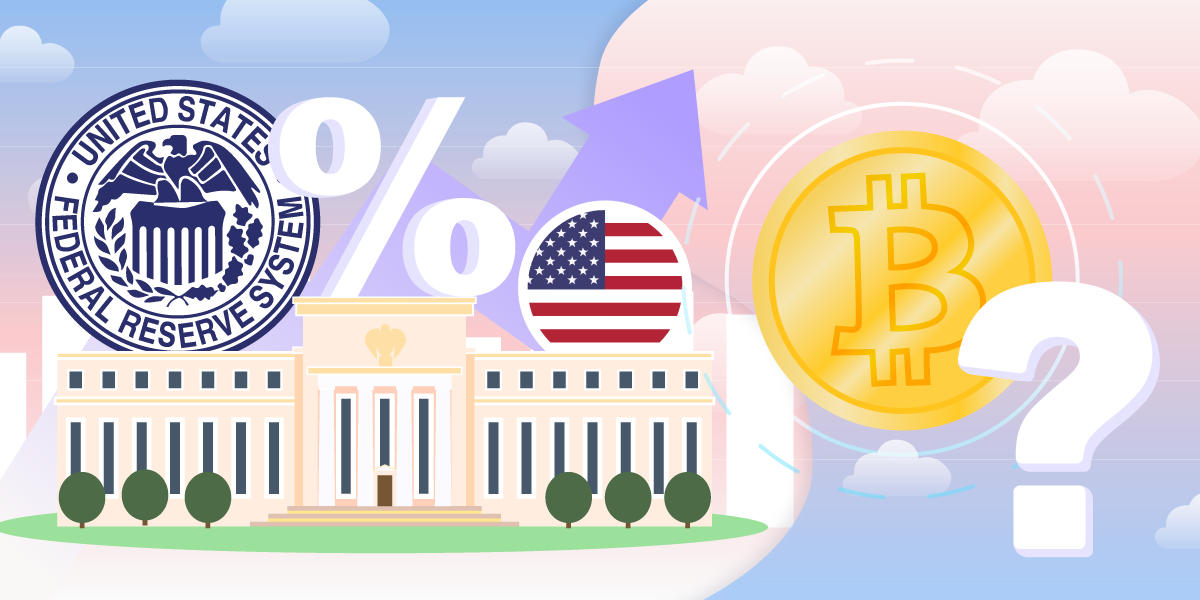 Higher interest rates make it more difficult for many businesses to make money and usually have a negative effect on the stock market:
"Interest rates ripple across financial markets, most notably impacting risk assets.
There are varying opinions about which asset class Bitcoin belongs to. Some believe Bitcoin is the ultimate store of value and protection against inflation, comparable to gold. There is a definite reason for the rise in interest in Bitcoin in light of uncertainty surrounding the traditional financial system."
As Mike Ermolaev points out, Bitcoin is considered to follow the traditional stock market by most financial experts. If this is really so, then the BTC's value is likely to plunge just like stocks' prices tend to do in such circumstances. However, some examples of the past indicate that the situation might take some months to tell on the assets.
Can Bitcoin Survive the Economic Crisis?
Despite the efforts of the Federal Reserve to save the national economy, recession is still very likely to happen. The historical data shows that stock market losses usually go hand-in-hand with recessions in the US. So, now the question comes – will Bitcoin fall together with the S&P 500 or does it have the power to withstand the crisis?
Our Head of PR argues that BTC is very likely to survive:
"Is Bitcoin doomed to the same fate? Possibly not. Even though there is a strong correlation, we can't say Bitcoin is the same as the S&P 500. Here's why:
Over the long-term, Bitcoin outperforms major assets…"
After all, Bitcoin was born to be different from traditional financial assets and is supposed to become a rescuer in times of a crisis. Besides, BTC just like other cryptos is driven by various factors including the regulation and adoption of digital assets.
So, even though it's evident that Bitcoin does have a connection to the traditional stock market, it doesn't mean that the cryptocurrency is also going to crash after the rise of the Federal Reserve rates.
To check out the whole op-ed, go to Invezz.com.