Mexican Airline Volaris Starts Accepting Bitcoin
A little over a month after El Salvador's adoption of Bitcoin as a legal tender, local Mexican airline Volaris will be the first to accept BTC as a payment option.
El Salvador's crypto-enthusiastic president Nayib Bukele shared via Twitter that the airline would accept payment in Bitcoin. According to Volaris' official website, the Mexico-based airline is working towards providing clients with the alternative of using digital currency to pay for services at the airport.
Salvadorans Encouraged To Use Bitcoin
This announcement comes not long after Volaris obtained local subsidiary authorization from Salvador's civil aviation authority to operate within the country. In a recent event hosted by the airline on Twitter, President Bukele posted comments pointing out that the option to pay in BTC with the government-issued crypto wallet, Chivo, would help increase flight appeal among El Salvador's residents. The move will also place Volaris as the first airline in the world to accept crypto payment.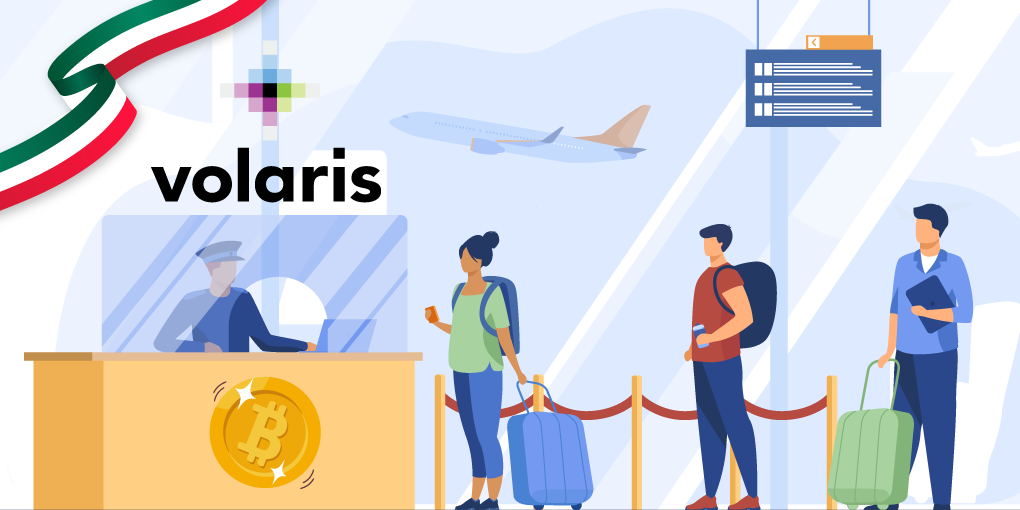 Under Bukele's direction, the country's government continues to encourage Salvadorans to use Bitcoin, as well as to promote the adoption of the state-run Chivo wallet. The president announced that El Salvador residents who paid for petrol purchases in Bitcoin would be granted a discount of $0.20 on each gallon they bought.
A few days ago Bukele shared via Twitter that a portion of profits amounting to $4 million from El Salvador's Bitcoin trust would go into constructing a veterinary hospital.
Although president Bukele regards both developments as "positive news", the announcements were met with more than a few skeptical responses. Some people believed the funds could be put to better use and also questioned why the subsidies had not been offered earlier.
Venezuela Hops On
This new addition to El Salvador's series of crypto-friendly developments will soon be mirrored in Venezuela, where authorities from an airport intend to begin accepting BTC alongside other digital currencies for ticket payments and other services.
In collaboration with the National Superintendent of Crypto Assets, the Simon Bolivar International Airport wants to offer crypto payments as an option to follow local industry standards. Airport director Freddy Borges has said that the airline will accept Bitcoin, DASH, and Petro, which is a state-run oil-backed token. 
Perhaps to indicate that this is the start of an extended campaign to increase the adoption of digital currency, Mr. Borges stated that the country had to advance technologically and economically to be accessible. This comes on the heels of Venezuela's launch of its central bank digital currency.

You can buy or trade any of your preferred tokens for Bitcoin (BTC) on ChangeNOW without any hidden fees.
Welcome to the NOW experience! The ChangeNOW team presents you with the new community-inspired crypto wallet – NOW Wallet.