MANTRA Overview
Are you ready to dive into the fascinating realm of decentralized finance and explore the innovative possibilities it offers? Look no further than MANTRA, a vertically integrated blockchain ecosystem that is revolutionizing the way we interact with digital assets. In this comprehensive guide, we will take you on a journey through the MANTRA ecosystem, highlighting its key features, use cases, and the incredible OM token.
What is MANTRA?
At its core, MANTRA is a first of its kind, vertically-integrated and regulatory compliant blockchain ecosystem. The MANTRA OMniverse encompasses the DAO; MANTRA Nodes: a foundational validator nodes business; MANTRA Chain: a permissionless network for permissioned applications on the Cosmos ecosystem; and MANTRA Finance: a compliant DeFi platform that brings the speed and transparency of DeFi to the world of traditional finance.The platform positions itself as the leading gateway to cross-chain, multi-asset DeFi services, offering users a comprehensive ecosystem of DeFi products.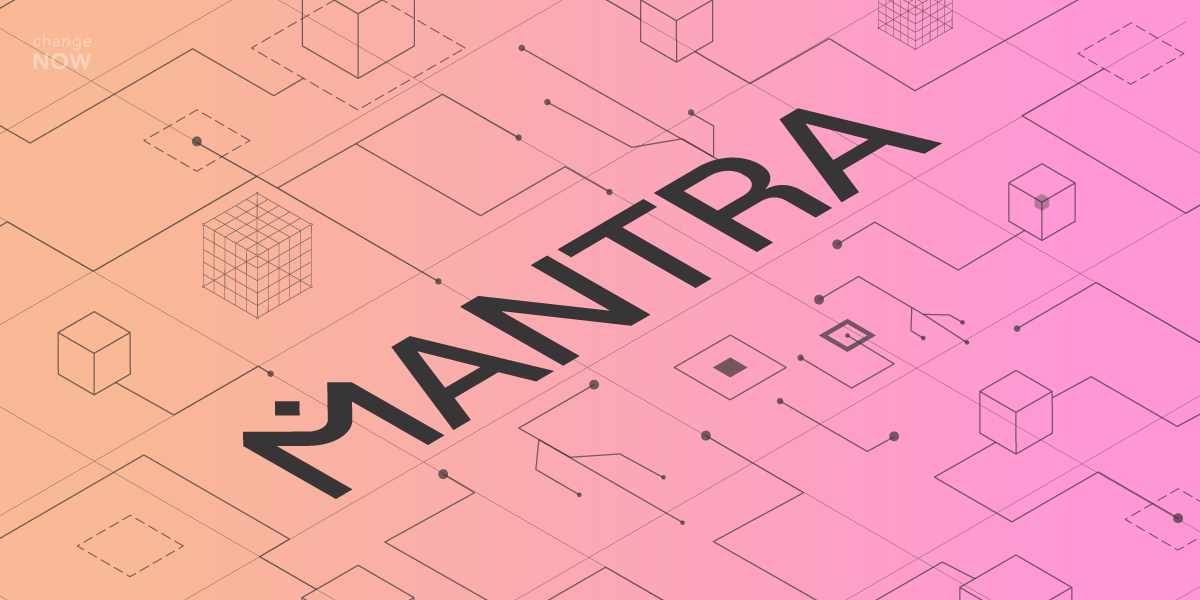 The OM Token: Governing the MANTRA Ecosystem
Central to the MANTRA ecosystem is the OM token. OM tokens play a crucial role in governing the ecosystem and enabling users to participate in decision-making processes. By holding OM tokens, users gain voting power over economic parameters, such as interest rates, inflation levels, and ecosystem grant allocations.
But the benefits of holding OM tokens extend beyond governance. Other use cases include:
Staking: $OM can be staked directly on the web app for passive yield earning.
Access/ Airdrop Incentives: $OM stakers get special access to new DAO token issuances as well as partnering DAO token airdrops.
How to Buy OM on ChangeNOW
If you're excited about the prospects of the MANTRA ecosystem and want to be a part of this innovative community, you'll need to get your hands on some OM tokens. And what better way to do that than by using ChangeNOW, the leading cryptocurrency exchange platform?
ChangeNOW offers a seamless and user-friendly experience for buying and exchanging cryptocurrencies. Follow these simple steps to buy OM on ChangeNOW and join the MANTRA community:
Visit the ChangeNOW website.

Select the cryptocurrency you want to exchange for OM. ChangeNOW supports a wide range of cryptocurrencies, so you can use your favorite digital asset to acquire OM.

Enter the amount of cryptocurrency you wish to exchange and provide your OM wallet address. If you don't have an OM wallet yet, you can easily create one with Metamask or wallet connect.

Review the transaction details and confirm the exchange.

Follow the instructions provided by ChangeNOW to complete the transaction and receive your OM tokens.
With ChangeNOW, buying OM has never been easier. You can trust their secure and reliable platform to execute your transactions seamlessly, ensuring that you can quickly become a part of the MANTRA ecosystem.
Exploring the MANTRA Ecosystem
Once you have acquired your OM tokens, you can fully immerse yourself in the MANTRA ecosystem and explore its exciting range of products and services. Let's take a closer look at some of the key offerings within the MANTRA ecosystem:
MANTRA Finance - MANTRA Finance is a safe & secure provider of DeFi products offering democratized access combined with institutional-grade security. The platform allows users around the world to trade, issue and earn from both crypto and tokenized assets. The latest product offering, Multi-Asset Vaults, allows users to earn staking rewards from multiple cryptocurrencies simply by depositing stablecoins.
MANTRA Chain - MANTRA Chain provides permissionless ability to build Web3 applications on a high-performance, scalable blockchain architecture combined with the toolkit to build regulated, compliant and permissioned applications. The Cosmos SDK-developed blockchain will set the new standard for regulatory compliant tokenization of real-world assets (RWAs).
Join the MANTRA Community Today
MANTRA is ushering in a new era of decentralized finance, where users have the power to shape the future of the platform. By acquiring OM tokens and participating in theMANTRA ecosystem, you can actively contribute to the growth and development of this innovative DeFi platform.
If you want to buy OM simply visit ChangeNOW and experience a seamless and secure exchange process. With their user-friendly platform, you can easily buy OM tokens and start your journey towards financial empowerment and new opportunities in the world of decentralized finance.
Join the MANTRA community today and embrace the exciting possibilities of decentralized finance!
Disclaimer: The information provided in this article does not constitute financial advice. ChangeNOW does not guarantee profits, and users should exercise caution when engaging in cryptocurrency transactions.