MANA Tokens Set Record High After Huge Virtual Land Sale
Over the past week, Decentraland's native token MANA has risen by nearly 40%, hitting $5.84 for the first time on Thursday and setting a record high.
Following the recent upsurge in price MANA's market cap rests at $9.2 billion pushing it past the play-to-earn game Axie Infinity's AXS which also has ties to the metaverse and a market of about 8.6 billion USD.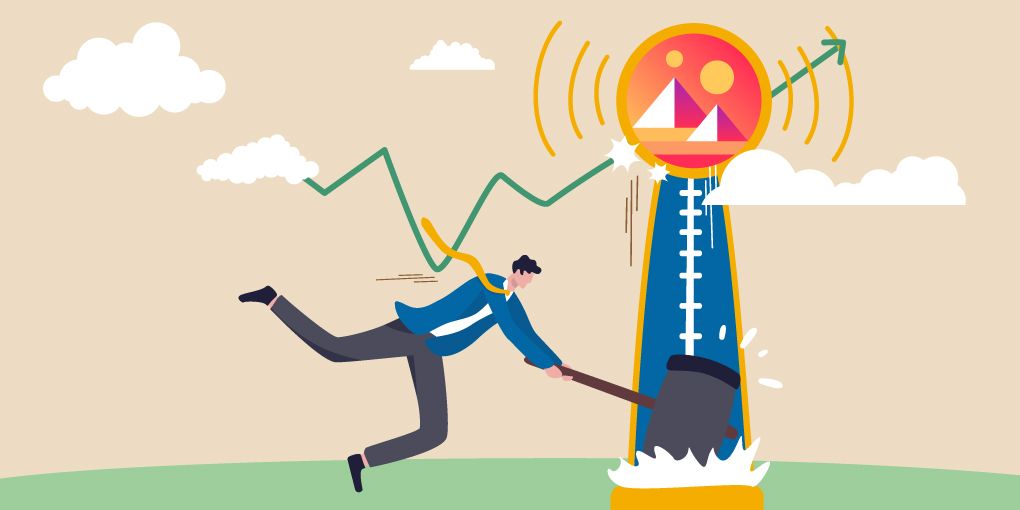 A Record Sale For The Metaverse
One event which majorly fueled MANA's swift ascension was a $2.4 million real estate purchase on Decentraland. The 116 parcel patch of land was paid for by the Metaverse group, a subsidiary of publicly traded firm Tokens.com.
The purchased real estate is located in "Fashion Street", a section of Decentraland created for the sale of digital apparel and also to serve as a location for online fashion events. This is the biggest sale ever made in the history of the metaverse.
Since the Facebook rebrand in October where it changed its official name to Meta, tokens connected to the metaverse have seen their values soar. This occurrence also reflected the gradual shift in focus to the metaverse among participants in the crypto industry.
Although more conservative investors believe the recent land sale only points towards a rise in speculation brought on by "central bank liquidity" the crypto community remains convinced that it indicates increased interest in NFT and metaverse investments.
Juan Pellicer, a crypto analyst commented on the situation,
"Investors are still wanting to capitalize on the narrative of the metaverse since the rebranding of Facebook."
New Highs For MANA
Tokens.com forked over 618,000 MANA, a little over $2.4 million then, and worth about $3.2 million now to purchase the digital space on Decentraland. As information about the sale went public MANA's price was borne along on waves of speculation from $3.66 where it was at the start of the week to approximately $6.0 per token.
Following this, the MANA token swept past its October 30 record high which rested just beneath $5.0, unfortunately, however, Friday came with the return of short-term sell pressure and MANA is once again trading at its resistance point of about $4,30.
With all of this, more people are growing curious about the term metaverse. Google records a 10x rise in search trends since the Facebook rebrand. As the crypto space remains a volatile environment for several investors trading continues to entail buying the dip and holding on as well as possible.
However, as the metaverse grows in popularity there is very little doubt Decentraland's MANA as well as its digital plots will not continue to appreciate.
You can buy, trade any of your preferred tokens for Decentraland's MANA on ChangeNOW without any registration. Welcome to the NOW experience! The ChangeNOW team presents you with the new community-inspired crypto wallet – NOW Wallet.