Load Congestion Hits Cardano NFT Marketplace
On the 24th of January, Cardano blockchain recorded an all-time high load congestion of 92.8%, as SundaeSwap experienced early problems upon launch.
SundaeSwap Launched on Cardano Blockchain
The newly launched Cardano NFT Marketplace suffered transaction failures and delays in updating listing/delisting prices on jpg.store.
These congestions, however, aren't new to Cardano-based projects. Just four days prior, Cardano launched its most popular crypto project yet on its network — SundaeSwap. After a sequence of public and private testing, the first Cardano-based decentralised app (dApp) was mainstreamed.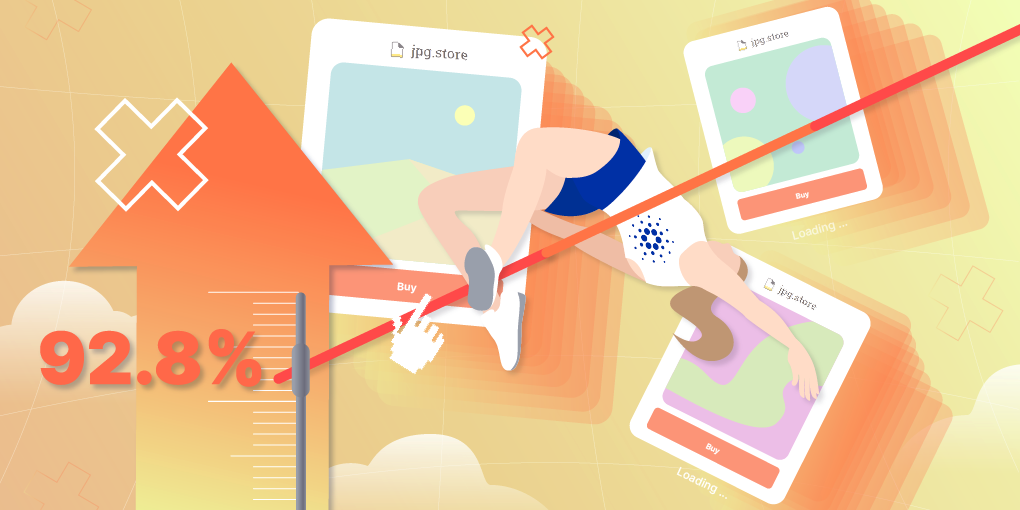 The new decentralized exchange (DEX) allows users to trade, stake, and lend tokens on the platform, with traders paying little fees and liquidity providers earning returns on their deposits. The launch was unfortunately miles short of a success, as users complained of failed transactions caused by load congestions.
Despite a mild history of congestions, the recent drag experienced in the Cardano NFT Marketplace remains surprising as load congestion has never been this bad. "If an error pops up when trying to buy, list, or sell an item," reads the website, "the re-sync button should be clicked. If this still doesn't work, it means that the blockchain load is greater than 95%, and it may take up to two hours for a transaction to complete."
Live load congestions can be checked at Pool.pm. According to the data aggregator, a 5 minutes load congestion greater than 85% indicates there are serious issues of delay and transaction failure.
Luckily, a Cardano node upgrade was scheduled for 25th of January 2021. The SundaeSwap project CTO, Matt Ho in a session on Twitter space said, "Once the change happens on the 25th, we expect greater than a 2X throughput increase from strictly the memory bump by itself as additional protocol parameters become available." Hopefully, the upgrade will have an alleviating effect on all other Cardano-based projects.
Anticipating New NFT Marketplace
It is rumored that Cardano could be looking to launch yet another NFT Marketplace in only the second month of 2022. The new NFT platform would be called Fiborite.
Supported by EMURGO, the official commercial arm and a founding entity of the Cardano blockchain, and powered by Cardano's ADA, Fiborite is trusted to combat network drags and load congestions significantly.
You can buy or trade any of your preferred tokens for Cardano's (ADA) on ChangeNOW without any registration.
Welcome to the NOW experience! The ChangeNOW team presents you with the new community-inspired crypto wallet – NOW Wallet. For a safe and efficient asset tracking, try our crypto portfolio tracking app – NOW Tracker.