Kudoe Gaming: Where Innovation Meets Entertainment
Welcome to the world of Kudoe Gaming, where innovation meets entertainment! Kudoe is a leading decentralized gaming platform that values community building and collaboration. Unlike traditional centralized markets, Kudoe leverages blockchain technology to foster greater cooperation among different gaming communities, developers, and ecosystems. By embracing collaboration, Kudoe aims to create a more fun and engaging web3 gaming experience for its users.
Collaborating for a Better Gaming World
In the decentralized gaming world, the Kudoe team understands the importance of community building and collaboration. They believe that by working together, gaming ecosystems can thrive and offer more exciting opportunities for players. Kudoe strives to create an environment where its gaming ecosystem can seamlessly interact with other NFT communities and digital assets.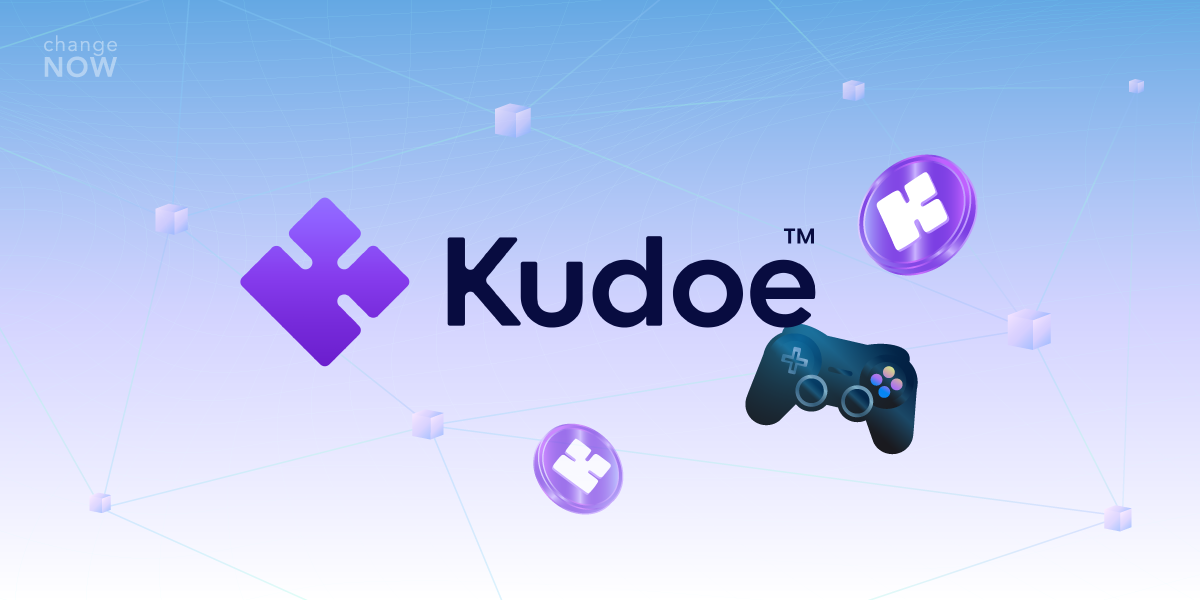 The team at Kudoe is dedicated to fostering collaboration among developers, gamers, and various gaming communities. They believe that by joining forces and sharing resources, the gaming industry can unlock new levels of creativity and innovation. Kudoe's commitment to collaboration sets it apart from traditional game development, where projects are often done in relative seclusion.
"In the decentralized gaming world, collaboration is the key to building and fostering a more fun and engaging web3 gaming experience." - Kudoe Team
DOE Rangers: Retro-Style Side-Scrolling Game with NFT Integration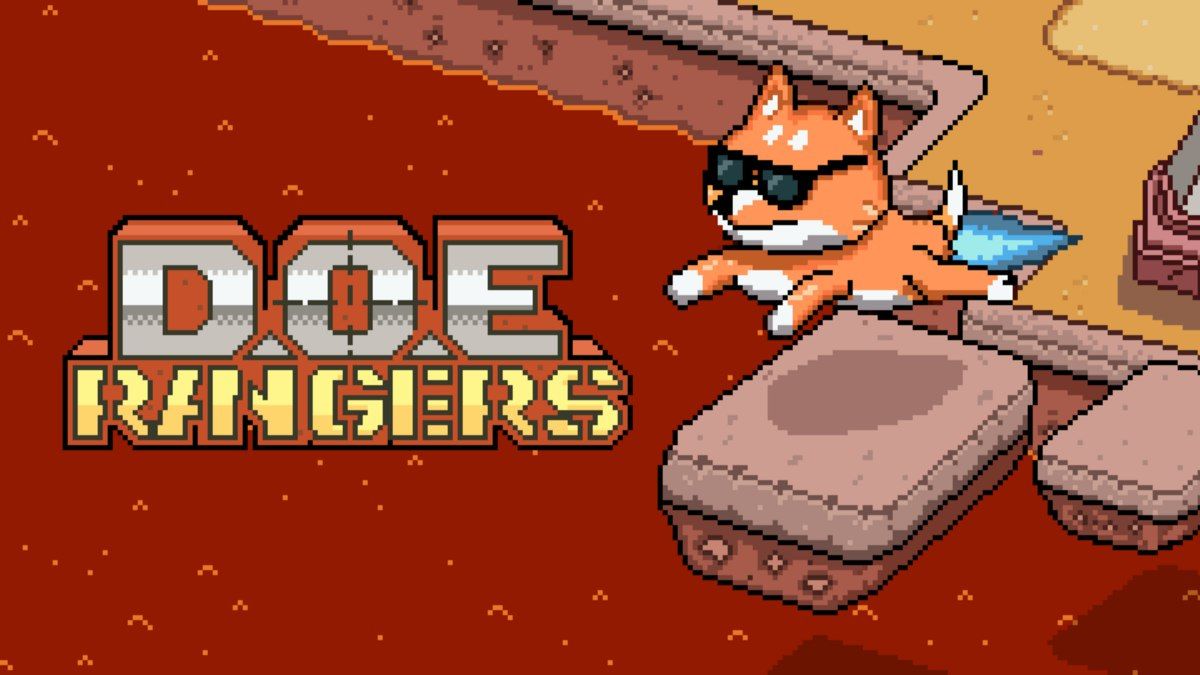 Kudoe's DOE Rangers is an engaging, retro-style side-scrolling game that incorporates the Genesis Dogs of Elon NFT collection. Players take on the role of a NFT dog character and navigate through a challenging alien invasion of Elon Musk's colony on Mars. The goal is to collect coins while protecting the colony from destruction by avoiding obstacles and enemies.
One unique aspect of DOE Rangers is its tokenomic structure. The game operates on a "play-to-win" model, where players with exceptional skills have the opportunity to earn KDOE prizes by participating in tournaments. While the game is open to all players, only those possessing a Dogs of Elon NFT are eligible to participate in play-to-win tournaments and special events. These tournaments are driven by leaderboard rankings and offer varying prize pools based on player skill level.
And that's not all—Kudoe is gearing up for their first Twitch streamed DOE Rangers tournament, partnering with Mong Coin. This marks a thrilling new chapter in the realm of gaming, where Kudoe's unique vision collides with real-time engagement on Twitch, creating an experience like no other.
Exploring the Kudoe Metaverse: KudoeVerse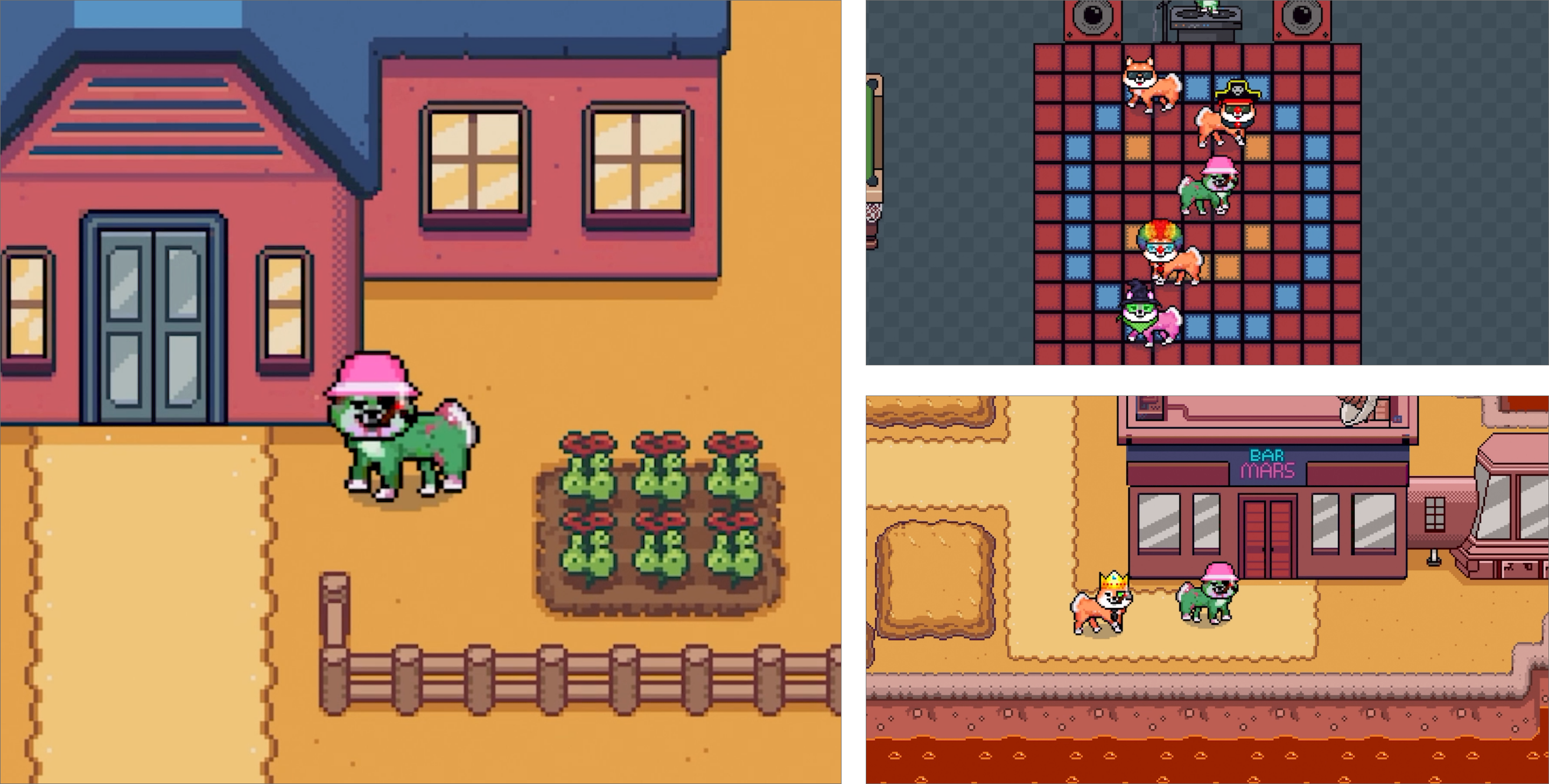 KudoeVerse is the multi-player metaverse gaming experience being developed by Kudoe. It offers a platform for players to engage in real-time social and competitive activities. At Kudoe, the aim is to make every aspect of life a game within the metaverse, turning even the most mundane social tasks into engaging game mechanics that offer endless opportunities for play and discovery.
Traditionally, 3D engine technology limitations have restrained Web3 gaming to desktop devices, excluding a majority of casual and mid-core gamers who own mobile devices. However, Kudoe takes a different approach by utilizing timeless 2D pixel art styling and web-based technologies. The result is a mobile-friendly metaverse that is accessible to the widest possible audience.
In addition to providing engaging gameplay, Kudoe also offers players the opportunity to own a piece of the Kudoe Metaverse through land and property sales. The marketplace features accessories that not only enhance the appearance of players' virtual spaces but also have functional value within the game. Some of these accessories include games that players can host and profit from the engagement of other players with them.
Kudoe's Cross-Branding Initiative in The Sandbox Metaverse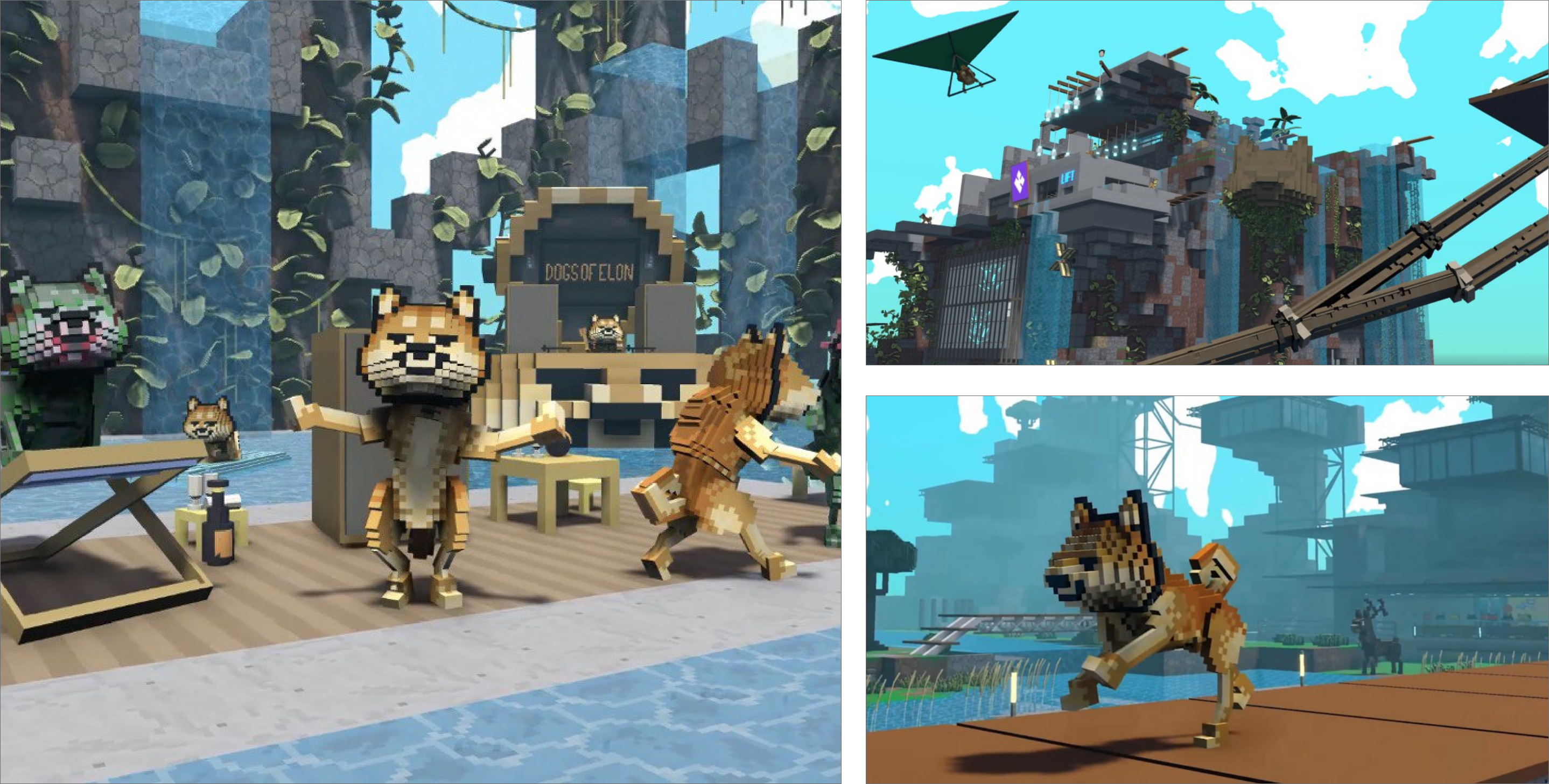 As part of Kudoe's cross-branding initiative, the team has acquired a parcel of land in The Sandbox metaverse. This land asset will be used to develop a single-player role-playing game (RPG) called DOE: Off the Leash. In this Sandbox-hosted adventure, players will explore DOE Park in search of Elon Musk while encountering an evil force threatening the peaceful dogs living there. The objective is to defeat this malign force and protect DOE Park within The Sandbox from its spread.
The Kudoe team recognizes the value of cross-branding and aims to leverage the extensive reach of The Sandbox metaverse to expand the reach of their gaming experiences. By integrating their games into The Sandbox ecosystem, Kudoe can tap into a larger player base and create more immersive gaming experiences for its users.
The Excitement of Kudoe Gaming on ChangeNOW
If you're excited about the world of Kudoe Gaming and want to join the adventure, ChangeNOW is the best platform to buy and exchange crypto. ChangeNOW offers a seamless and secure way to exchange KDOE tokens, the native currency of Kudoe's gaming ecosystem.
ChangeNOW provides a user-friendly interface where you can easily exchange your favorite cryptocurrencies for KDOE tokens. With a simple and intuitive process, you can quickly become a part of the Kudoe community and gain access to the exciting games and experiences that await you. Whether you're a seasoned crypto enthusiast or new to the world of blockchain gaming, ChangeNOW makes it easy to get started on your Kudoe gaming journey.
Embrace the Innovation and Fun of Kudoe Gaming
Kudoe Gaming is at the forefront of innovation in the gaming industry. With their commitment to collaboration, cross-branding, and the development of immersive gaming experiences, Kudoe is revolutionizing the way we play and engage with games in the decentralized world.
By joining the Kudoe ecosystem, you can explore the metaverse, participate in exciting tournaments, and own a piece of this thriving gaming community. Don't miss out on the opportunity to be a part of the future of gaming. Visit ChangeNOW today and exchange KDOE tokens to embark on your Kudoe gaming adventure. Get ready for endless fun, competition, and rewards in the world of Kudoe Gaming.