Konami Makes Over 160,000 USD In First-Ever NFT Auction
The video game company reportedly made over 118,500 euros, an equivalent of about 162,000 USD in its debut NFT auction.
The Castlevania Collection Sale
Last week, on the 6th of January, popular Japanese video game company Konami announced that they would be auctioning off a 14 piece NFT collection in celebration of the 35th anniversary of their hit video game, Castlevania. Castlevania is a gothic-horror action-adventure video game series whose plot centers around vampire hunters. It first debuted in 1986 and has since then become widely successful and been adapted into other media, such as comic books and television series.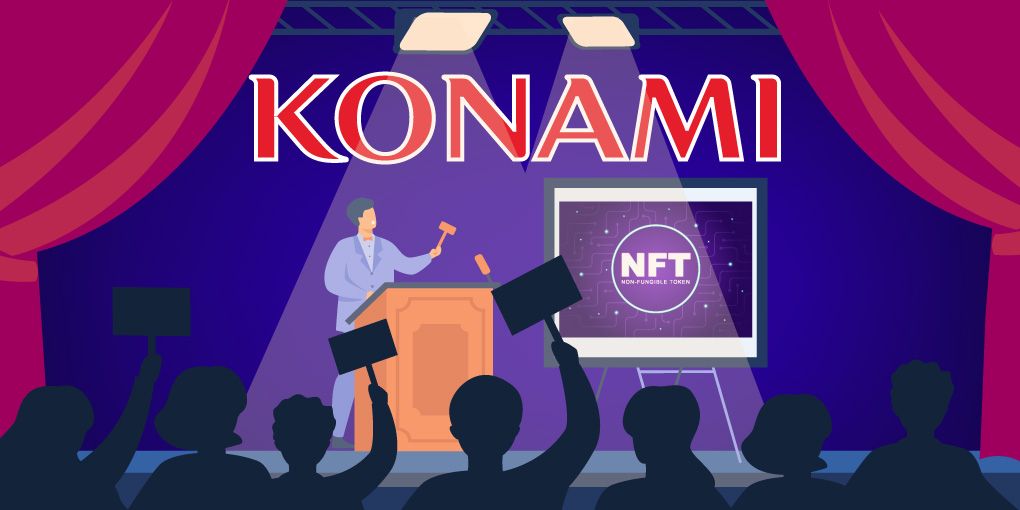 True to their word, the company released the collection on the popular NFT marketplace, Opensea, on the 12th of January. All 14 items were sold, with each one selling for an average of 12,000 USD. The highest selling item was a digital artwork based on the Dracula Castle map from the first installment in the series and sold for about 26,500 USD. Another expensive piece, which was a three-minute-long video showing highlights from different Castlevania video games, went for about 17,500 USD, and yet another artwork, based on the Circle of the Moon series, sold at about 17,000 USD.
The sale also comes with some perks, such as content that can only be unlocked by the owner. The buyers are expected to have a nickname of their choice displayed on the Konami site for up to ten months.
NFT marketplace Opensea earns about 2.5% in commission on every sale made on its site. However, even after the site has claimed its percentage, the Konami auction still boasts earnings of up to 157,000 USD, a value that is likely to rise in the future as the company may choose to set royalties of up to 10% on each resale of the digital artworks. The gaming company has added that the Castlevania auction is the first of many NFT related projects, and after the incredible success of the debut auction, this comes as no surprise.
Gaming Companies Keen on NFT Industry
Konami is not the only video game company dabbling in NFT related affairs. Ubisoft, the company that masterminded Assassin's Creed and Far Cry, recently launched an NFT platform dubbed Ubisoft Quartz where players could purchase NFTs based on their video game, Ghost Recon Breakpoint. CEO of popular video game company, Electronic Arts, better known as EA, discussed the potential of NFTs in a recent interview, stating that they could be a means of adding value to the company's games.
You can buy or trade any of your preferred tokens on ChangeNOW without any registration.
Welcome to the NOW experience! The ChangeNOW team presents you with the new community-inspired crypto wallet – NOW Wallet