Kleiman Versus Wright Update: Wright's Final Testimony
As testimony concerning the federal trial, Kleiman vs Wright ended on Monday, Craig Wright was called to the witness stand one more time as the defense team's final witness.
This is the second time in the 3 and a half weeks that the trial has begun, that the stand has been occupied by the popular scientist. Wright publicly declared in times past that he was the anonymous developer behind Bitcoin, that is the pseudonymous Satoshi Nakamoto.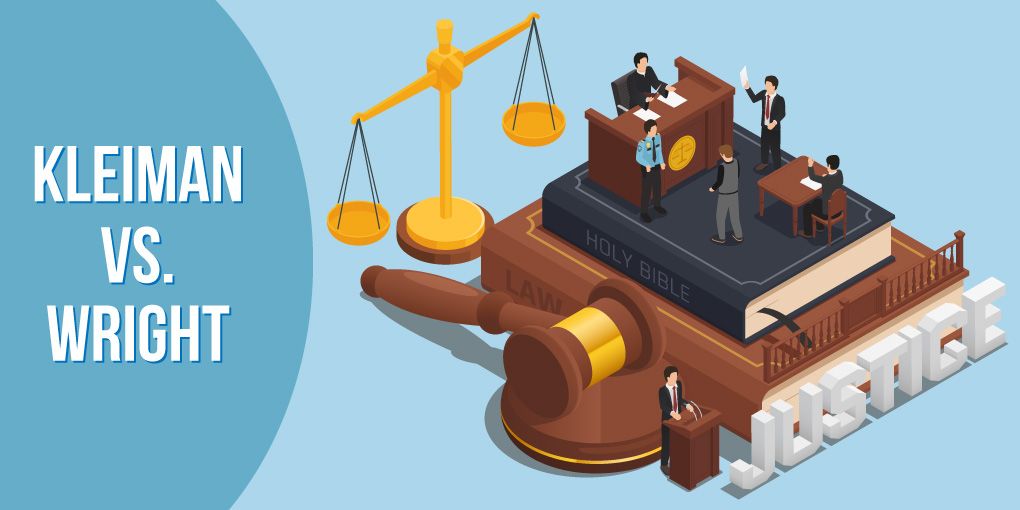 A Recap Of Day 14
Wright's time on the stand was opened by defense lawyer Andres Rivero who began his examination by asking Wright if he had ever entered a deal with David Kleiman to create and mine Bitcoin.
"No," came Wright's response. Following that Rivero's questions were about Wright's life as a child, his education, and his career so far. When Wright's claim to be Satoshi Nakamoto initially surfaced in 2015 his words were awarded little credibility within the crypto community. Fast-forward 7 years and not much has changed as he has been unable to provide any evidence of possession of the BTC keys or addresses supposed to belong to Nakamoto.
The Kleiman vs Wright trial puts Wright in opposition with the estate of Dave Kleiman, a deceased friend of his. According to Dave's brother Ira, Kleiman and Wright entered into a partnership and worked together to develop the world's largest digital coin as well as to mine it.
Ira believes the partnership between the two men grants his late brother's estate the rights to a part of Bitcoin and the intellectual property that came about following the alliance.
Judge Bloom Denies Wright's Motion
The plaintiff's central claim was that Wright and Kleiman had a verbal agreement regarding Bitcoin. Testimony and evidence following that was directed at determining if the agreement was equivalent to a tangible partnership.
In the course of Rivero's questioning Wright stated that he first got the idea for Bitcoin in 2006 and began to pull it all together the year after. Asked if he had invited Kleiman onboard Wright responded,
"No, he couldn't code."
According to Wright's testimony in 2008, he was in possession of the handwritten version of what became Bitcoin's white paper. It evolved from a 40-page typed version to 20 pages and then a 10-page copy he sent to Kleiman.
However, while being cross-examined by Ira's counsel it came up that Wright's latest statement conflicted with the testimony from the previous week where he'd said that the version he sent to Kleiman was particularly lengthy.
Another inconsistency surfaced during the trial, a video clip from 2019 showed Wright testifying that he only mined Bitcoin from one location, Bagnoo, Australia. On Monday however, he said he mined with computers in numerous locations across Australia, as well as Tokyo and Malaysia.
On Monday, an order from federal Judge Beth Bloom denied Wright's legal team's motion to forestall the Jury on 7 counts. The team claimed the opposition had not supplied enough proof for the jury to accurately evaluate BTC or the patent.
Judge Bloom responded saying the evidence provided a satisfactory basis to calculate the number of damages with a good measure of certainty. Closing arguments from both parties will be delivered on Tuesday.
You can buy, trade any of your preferred tokens for Bitcoin (BTC) on ChangeNOW without any registration.
Welcome to the NOW experience! The ChangeNOW team presents you with the new community-inspired crypto wallet – NOW Wallet.