Jailed Creator Of Silk Road Sparks Controversy With NFT Drop
Creator of infamous darknet market Silk Road Ross Ulbricht announced the public sale of his NFT collection, setting off mixed speculations in the process.
Ulbricht, who is currently incarcerated, disclosed news of the impending auction on December 1 through a Twitter account run by his supporters.
Plans For "The Ross Ulbricht Genesis"
The NFT collection which is called "The Ross Ulbricht Genesis Collection" consists of 11 artworks portraying various phases of Ulbricht's life ranging from his childhood up until the time of his imprisonment.
The initial pieces are of characters from comic books as well as animal illustrations while the rest portray the court trial and his feelings following incarceration. These works were all hand-drawn by Ulbricht and later minted into non-fungible tokens by his supporters.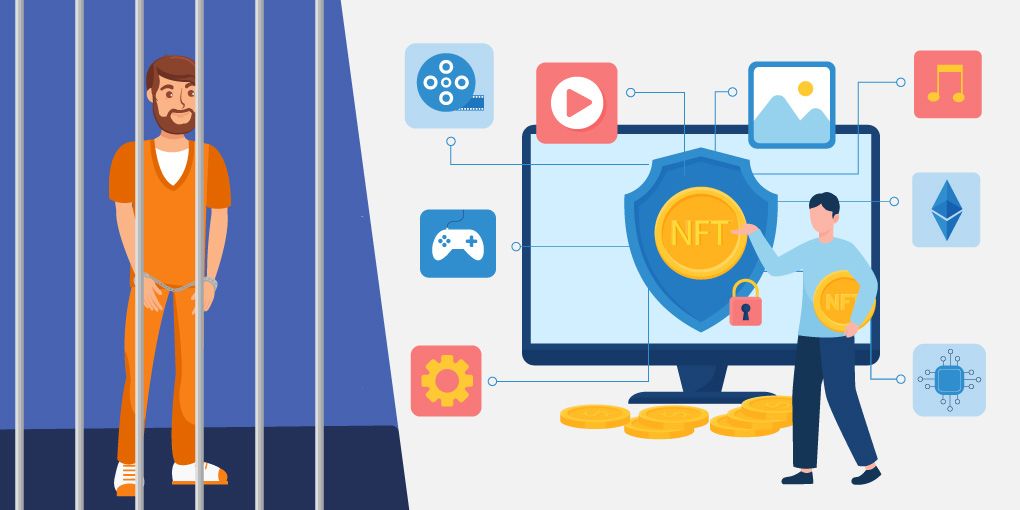 The collection also contains an animated film by Levitate based on Ulbricht's time in prison and for which he did a voice-over. The NFTs were generated using open-source protocol KSPEC. KSPEC helps to ensure NFT longevity and relevance in an age where myriads of NFT are flooding the market, and also initiates contact with the collector for possible updates to the NFT in the future.
Ulbricht added during his announcement that profits from the auction will go into setting up a trust called "Art4Giving". The funds will be used to help alleviate the suffering of incarcerated individuals as well as their families.
The post also alluded to the proceeds being directed towards a trust meant to aid Ulbricht's efforts to get out of prison. This entails new court proceedings as well as increased awareness of Ulbricht's case.
How Is Ulbricht Linked to Crypto Space?
Ulbricht's name has grown commonplace within the crypto industry since October 2015 when he was handed 2 life sentences and 40 years inside a federal prison for his role in the existence of the Silk Road Marketplace.
Ulbricht launched Silk Road nearly 5 years before in February 2011, enabling users to make purchases of just about anything from weapons to illegal substances. Participants remained anonymous and transactions were carried out in Bitcoin; after Silk Road was shut down, it was revealed that in 2 years the online free market had facilitated about $1.2 billion in transactions.
Following the announcement, the internet has been abuzz with speculations. Ulbricht's followers are once more reiterating their belief that his sentence was too severe for a nonviolent offense. Over the years, there have been attempts to secure his release, including appeals to once US leader Donald Trump for a presidential pardon.
The majority of the people commenting on this case support Ulbricht's cause but there is a good deal of controversy regarding his use of NFTs.
Other supporters responded, such as Crypto Cobain, popular host of UpOnly TV.
"There are Bitcoin maxis trying to cancel @RealRossU for selling NFTs to raise money for charity for incarcerated people."
He added that Ulbricht had a life sentence yet did more for BTC "than all of the laser eye cult combined."
You can buy, trade any of your preferred tokens for Bitcoin (BTC) on ChangeNOW without any registration.
Welcome to the NOW experience! The ChangeNOW team presents you with the new community-inspired crypto wallet – NOW Wallet.