ChangeNOW iOS App Released!
Long-awaited news for all Apple fans - we have released ChangeNOW app on the App Store! You can enjoy your favorite crypto swap platform on your iPhone now! 200+ cryptocurrencies, honest rates, simplicity, and high speed of exchange – these are the key features we focused on in the app. We don't bother you with an array of extra choices – the best of ChangeNOW is already here. However, there's still a lot to work at. We want to add new features only basing on your opinion – being guided by your choice in further development. What features do you think we should add first? Fiat-to-crypto exchanges, the history of transactions, saving your payout address, or the possibility to make several exchanges at a time? We will add the polls where you can vote on our Twitter soon! It took us 6 weeks to get the final approval by the App Store for the release. It was quite a journey, and we ultimately made it! Take a look: Here's how you start. Nothing more than you need to create a simple exchange.
If you are a Trust Wallet user, you can send the funds you want to exchange in just one tap. Also, you can scan the pay-in address with a QR code for any wallet. We tried to explain each step to make your user experience as smooth as possible. If you find any single move that you think could be simplified, tell us at [email protected] and we'll think about what we can do!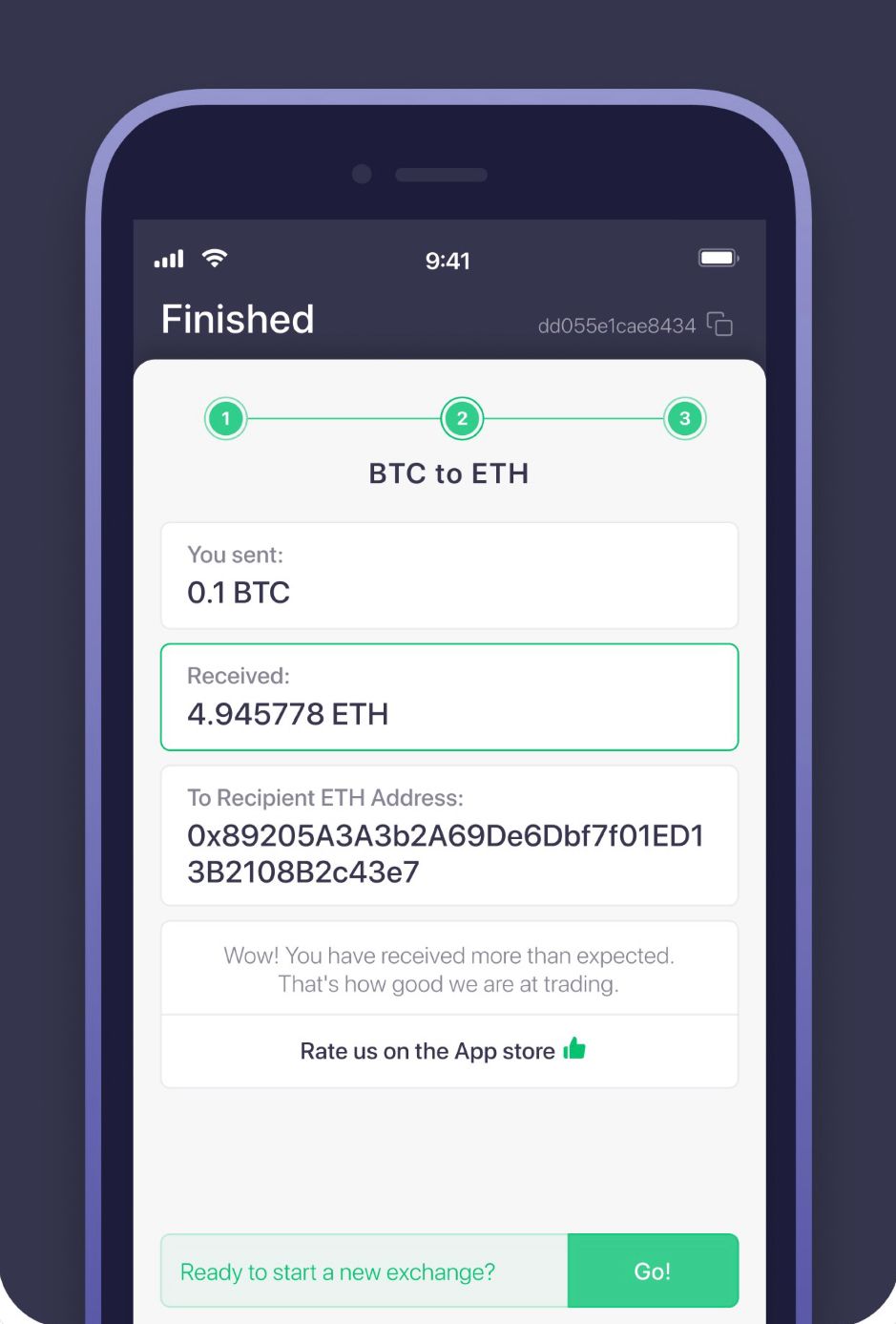 Thank you! We hope you'll enjoy using ChangeNOW on your iPhone. After making your first exchange, don't forget to rate the app? Try NOW!