ChangeNOW API Integration in ioPay Multi-Chain Wallet
ioPay has remained a constant presence within the IoTeX ecosystem, delivering a secure and user-friendly journey for Web3 participants. The unveiling of ioPay 2.0 marks a significant expansion beyond IoTeX, as it embraces diverse blockchains, rendering it an ideal selection for all blockchain users. This article will deeply explore the advanced functionalities and user-friendly nature of ioPay Multi-Chain Wallet, highlighting its primary attributes and advantages.
A Secure and Adaptable Wallet
ioPay Wallet elevates security, user-friendliness, and functionality to new heights. It introduces multi-chain support, permitting users to hold and transfer crypto assets across a range of networks, encompassing IoTeX, Ethereum, Binance Smart Chain (BSC), Polygon, and more. The latest update, ioPay 2.2, even incorporates support for networks like Avalanche, Fantom, and Arbitrum, providing a genuinely borderless experience.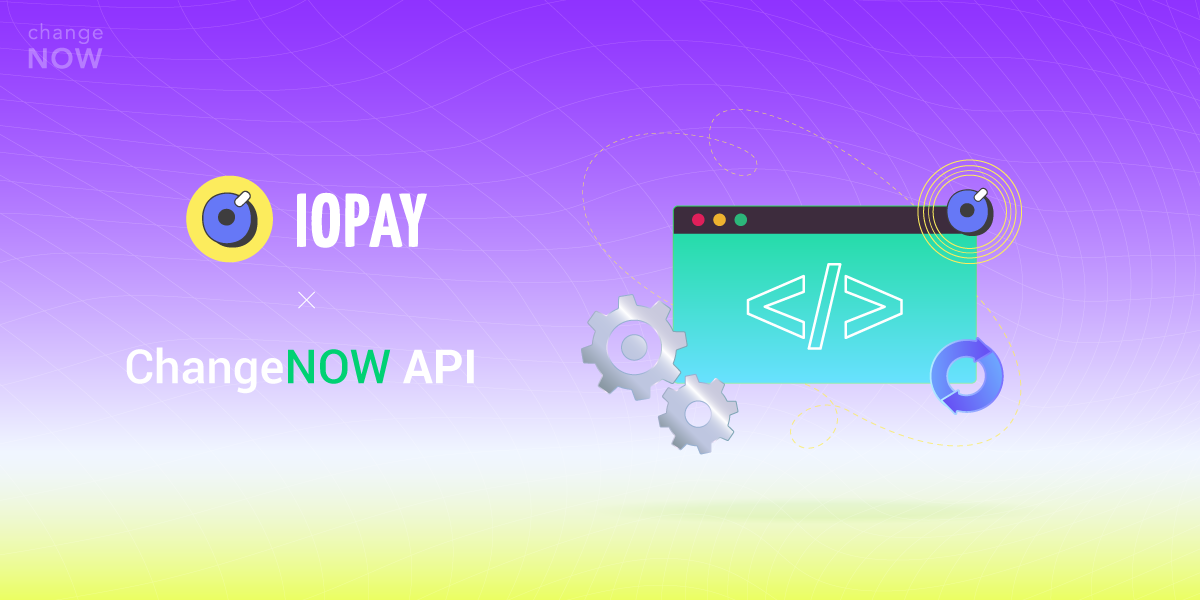 Through ioPay Multi-Chain Wallet, users can effectively manage over 13,000 tokens across various blockchains. This multi-chain capability guarantees the safety, security, and convenience of crypto assets. Furthermore, ioPay facilitates the purchase of crypto assets via debit or credit cards without the need to leave the wallet, thanks to integration with ChangeNOW and mimo DEX.
Discover a Universe of DApps
One of the standout aspects of ioPay 2.0 lies in its extensive array of decentralized applications (DApps). The wallet grants access to a diverse range of DApps, including well-known ones like mimo, Uniswap, Quickswap, Pancakeswap, and many more. Regardless of your interests in DeFi, NFTs, GameFi, MachineFi, or marketplaces, ioPay Multi-Chain Wallet has you covered. Explore the Discover page to delve into projects that capture your curiosity.
User-Friendly Interface
ioPay 2.0 proudly unveils an improved interface, significantly enhancing the overall user experience. The wallet now embraces developer mode support, offering seamless access to testnets for developers. Stay informed about the latest blockchain developments through the news page, and explore trending projects using the "Hot DApps" section. Enhanced staking features streamline the management of your staking activities, providing a comprehensive overview of earnings.
The home screen of ioPay Multi-Chain Wallet has been enhanced to enable the inclusion of tokens from different blockchains, creating a unified snapshot of assets. Biometric authentication guarantees privacy and control over your holdings, while the wallet supports the transfer and exchange of all tokens, establishing its versatility in managing digital assets.
Harnessing the Power of ChangeNOW API Integration
To further augment the capabilities of ioPay Multi-Chain Wallet, it has seamlessly integrated ChangeNOW's API for fiat transactions. This integration empowers users to execute swaps directly within the wallet, expanding the realm of possibilities in managing their digital assets. The integration ensures a smooth and streamlined user experience, heightening the effectiveness of ioPay Multi-Chain Wallet for crypto enthusiasts.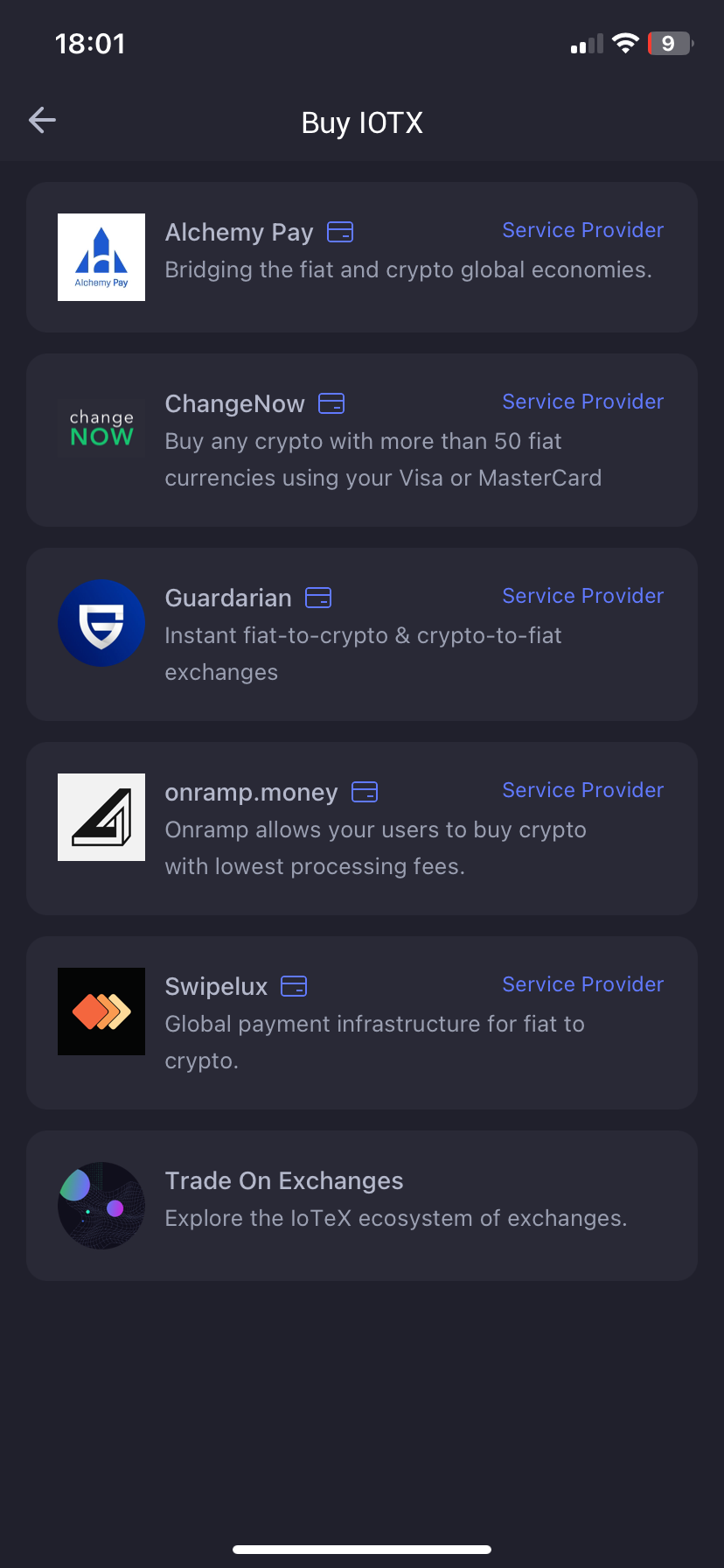 The integration process of ChangeNOW's API into your wallet is seamless, guided by a step-by-step instruction that ensures a smooth incorporation. Once completed, your wallet gains access to the prowess of ChangeNOW's effortless crypto exchange functionality, allowing users to conveniently swap their digital assets from within the wallet.
In Conclusion: Elevate Your Crypto Experience with ioPay Multi-Chain Wallet
ioPay Multi-Chain Wallet is the ultimate choice for crypto enthusiasts seeking security, versatility, and user-friendliness. With its advanced functionality and novice simplicity, the wallet caters to both newcomers and experienced Web3 users. Explore a world of DApps, manage your assets across multiple chains, and enjoy the seamless crypto exchange experience through the integration of ChangeNOW's API.
If you're a crypto business seeking to boost your crypto experience and offer your users an enhanced wallet solution, consider integrating ChangeNOW's API today. Embrace the power of ChangeNOW's seamless crypto exchange functionality and unlock a new level of convenience and efficiency for your users. Join the growing number of wallets that have integrated ChangeNOW's API and elevate your wallet's capabilities in the decentralized crypto realm.