IMF Advises El Salvador to Axe Bitcoin's Legal Tender Status
The International Money Fund might be pushing for the removal of BTC as legal tender in El Salvador, as it highlights possible risks to citizens' financial stability.
IMF Sounds Crypto Adoption Warning
The International Money Fund has directed the Central American country El Salvador to revoke their adoption of leading cryptocurrency, Bitcoin, as official tender. In a statement released on Tuesday, the 25th of January, the IMF urged the country to repeal their adoption of the cryptocurrency, stating that the move could endanger the country's economy and prove potentially disadvantageous in the future. The report also broached the possible risks involved with Bitcoin-backed bonds, an investment security in which El Salvador has already invested 1 billion USD in the hopes of becoming home to the world's first Bitcoin City.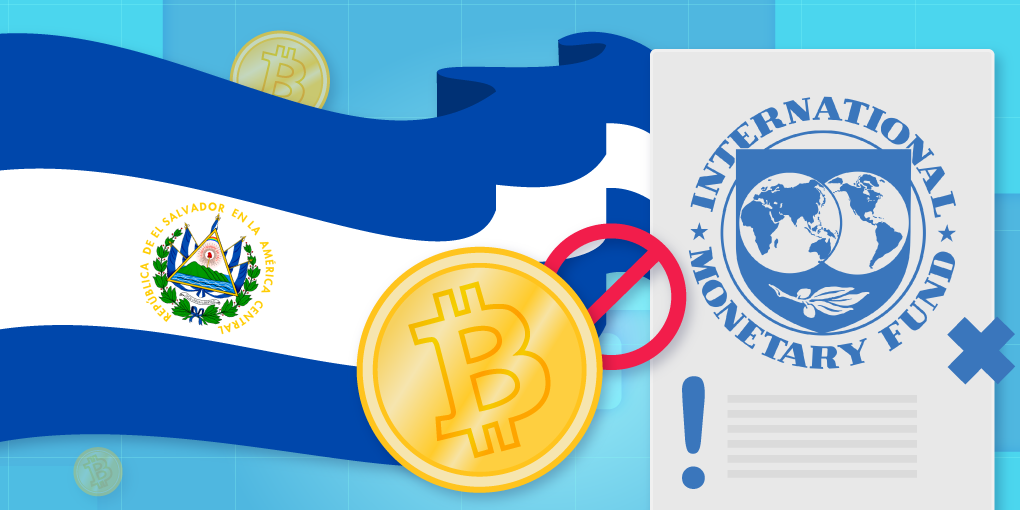 Dissent Increases with Bitcoin Decision
In September 2021, El Salvador was the first country to fully adopt Bitcoin as an official currency. Salvadoran President Nayib Bukele has since then gone on to increase the number of Bitcoins in the country's treasury, purchasing 410 BTCs only recently.
The IMF has commended Nayib's efforts to create a more financially inclusive El Salvador with the introduction of the Chivo wallet; however, the institution's advice to drop Bitcoin as legal tender might be timely, as Bitcoin's price plummet has cost El Salvador about 20 million USD. The IMF insists losses like this do not bode well for the country. The organization warned the President that El Salvador might be incapable of obtaining loans in the future should the situation remain unchanged.
Bukele is apparently undeterred by Bitcoin's dramatic price plunge, as the cryptocurrency is down nearly 50% from its all-time high in November last year. Although President Nayib's Bitcoin initiative has been lauded by the crypto community, its implementation has been all but seamless. The adoption of the cryptocurrency was met with dissent from Salvadorans, who claimed that the move would only benefit wealthy investors and was not profitable to the country's regular citizens. Public opinion has not much improved since then, according to a report, over 80% of Salvadorans are averse to being remitted in Bitcoin, and about nine in ten people reject the idea of accepting paychecks in cryptocurrency. The Chivo app also reportedly suffers from a host of technical issues.
You can buy, sell or swap any of your preferred tokens for Bitcoin (BTC) on ChangeNOW without any registration.
Welcome to the NOW experience! The ChangeNOW team presents you with the new community-inspired crypto wallet – NOW Wallet. For a safe and efficient asset tracking, try our crypto portfolio tracking app – NOW Tracker.