Iceland Restricts Power for Bitcoin Miners
Iceland's energy utility service is no longer granting power requests to Bitcoin mining operations starting from the 7th of December.
Iceland's Power Crunch
Iceland's national electric company, Landsvirkjun, has reduced the supply of electricity to certain industries in the region such as the aluminium industry, fish meal industry, and the Bitcoin mining industry. 
A series of factors which include low hydro reservoir levels, a malfunction at a power station, and a delay in supply of electricity from an external producer is said to be the cause of the country's lack of power.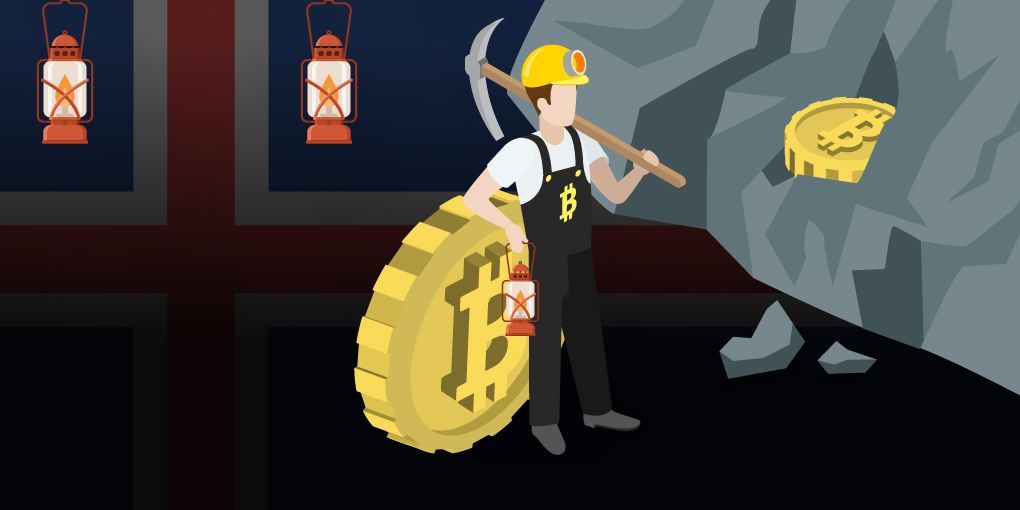 Due to its current limitations in distribution, the country has chosen to minimize electricity supply to high-demand industries in its southwest region — a decision that became effective from the 7th of December. In addition to restricting supply to existing Bitcoin mining customers, a representative of the company also revealed that it would be turning away new Bitcoin miners requesting energy from the corporation for an indefinite period.
Cryptocurrency miners have been long drawn to Iceland, due to its abundant geothermal energy, which is used to generate cheap and near inexhaustible amounts of electricity. Hive Blockchain Technologies Ltd., Bitfury Holding, and Genesis Mining are among the three major corporations to have begun operations in the region.
Crypto Mining and Climate Change
2021 has led an urgent search for safe and eco-friendly methods of crypto mining, with Iceland providing a possible answer.
Nearly a decade ago, the advent of cloud hashing brought hundreds of Bitcoin miners to the region. In the later months of 2017, an Austrian corporation HydroMiner GmbH generated approximately USD 2.8 million in an Initial Coin Offering (ICO) to install mining rigs directly in power plants in Iceland.
Iceland remains an attractive proposition for many miners since over 99% of its electricity is generated from renewable resources. The country's aluminium smelting industry bears the brunt of the power shortage, as aluminium prices rose over 1% on December 7th to supplement its rising demand and the shortage of electricity. 
There have been several initiatives developed after the eco-friendly awareness sweeping the crypto industry, with Green Beli Environmental Protection and COP26 some of the familiar names.
Only recently COP26 thought leaders in Glasgow launched GloCha United Citizens Organization, another initiative to tackle the problem of energy-intensive Bitcoin mining.
You can buy, sell, or swap any of your preferred tokens on ChangeNOW without any registration.
Welcome to the NOW experience! The ChangeNOW team presents you with the new community-inspired crypto wallet – NOW Wallet.