How to Stake BEP-2 NOW Tokens in NOW Wallet
ChangeNOW has added the function to stake BEP-2 NOW Tokens to its NOW Wallet for users to benefit from it, while also contributing to the network's stability.
NOW Token can be staked to get paid interest on frozen user tokens. The return depends on the amount of staked tokens as well as the duration of staking.
It is possible to stake as little as 10 NOW up to 100,000 NOW, and get paid weekly. A stake can yield a big payout if it is held for a longer period of time and is bigger in amount, up to a 25% annual return. Users can estimate their potential revenue using ChangeNOW's reward calculator.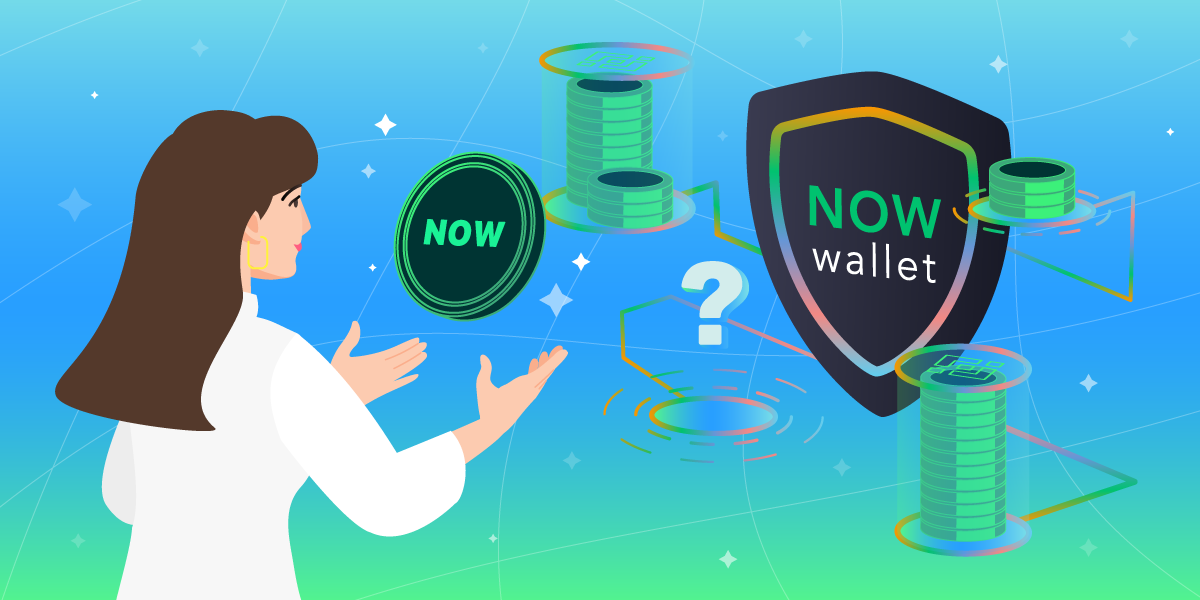 Where to Buy BEP-2 NOW Tokens
You can buy ERC-20 standard NOW Tokens on ChangeNOW exchange platform or in NOW Wallet with fiat or nearly 400 supported crypto and then swap them at a 1:1 ratio to BEP-2 standard here.
To receive the tokens in NOW Wallet, go to the NOW Wallet Receive page and copy the BEP-2 NOW Token wallet address.
Then paste it in the recipient wallet address field on the website and click 'Exchange'.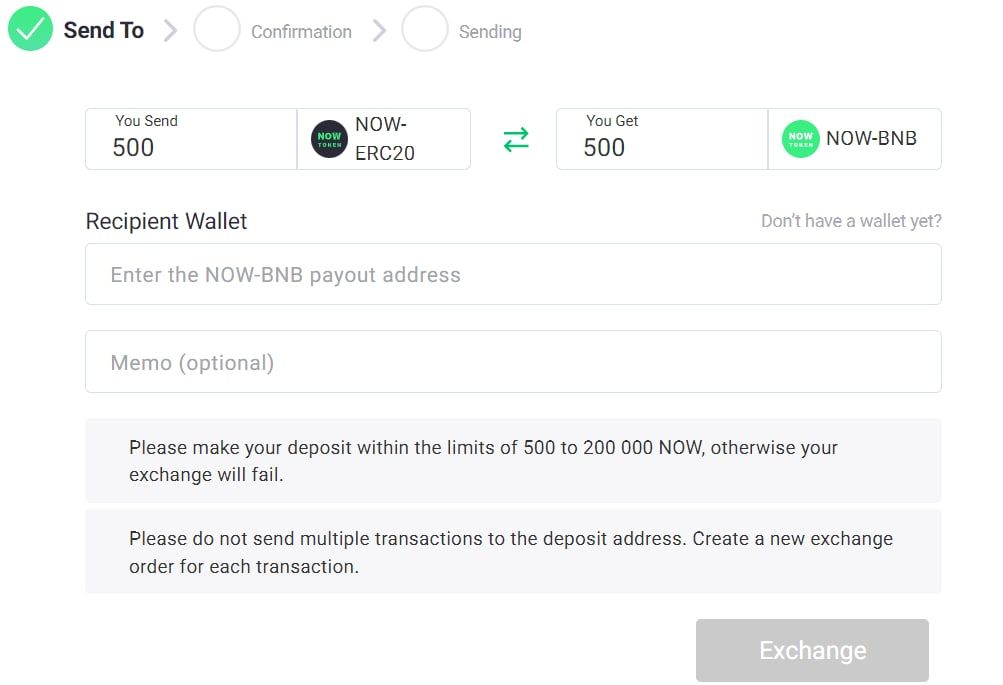 How to Stake BEP-2 NOW Token?
Step 1
Open your NOW Wallet and click 'Stake', then choose 'NOW Token (BEP-2).'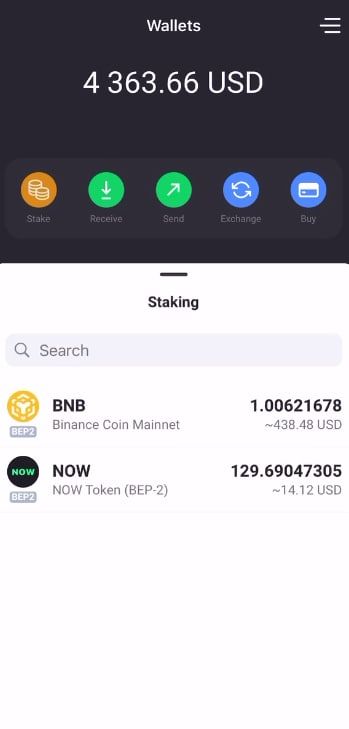 Step 2
Enter the amount of NOW you would like to stake. Staking amounts range from 10 NOW to 100,000 NOW. Tap 'Stake' to proceed with staking your BEP-2 NOW.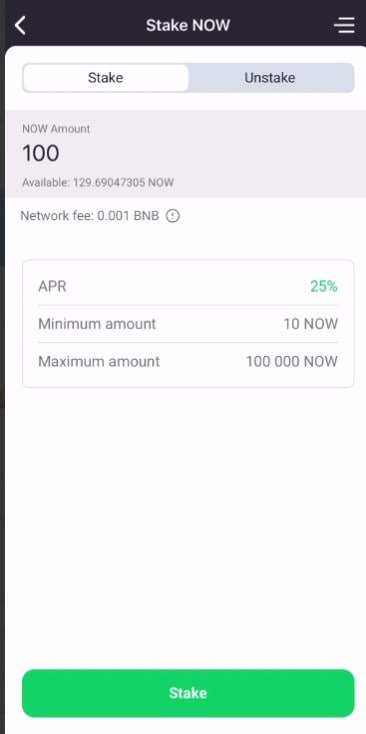 Step 3
Check the staking details on the Confirmation screen and tap 'Confirm'.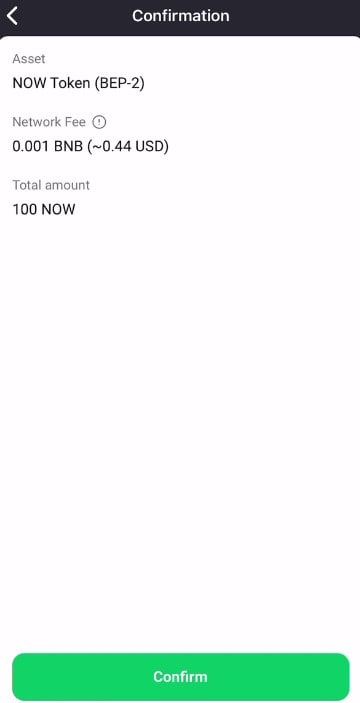 There you go! Simple as that.
Getting Rewards
The minimum staking period is one week; the upper limit is unrestricted. You decide how long you want to stake. The payout is usually credited 48 hours after it is automatically accrued on Wednesdays at 12:00 UTC. See ChangeNOW's Terms of Use for a full list of staking rules. Start staking NOW!