How to Buy Kishu Inu Coin: A Detailed Guide
Kishu Inu Coin (KISHU) is a new, fully decentralized digital currency. How and where to buy Kishu Inu Coin? What's the Kishu Inu Coin price? Read our easy step-by-step guide.
What Is Kishu Inu Coin?
Kishu Inu coin (or simply KISHU) is a new, fully decentralized digital currency. The cryptocurrency was created by two anonymous founders known by the monikers Kishu Man and Inu Dev. The Kishu project has evolved into a fast-growing community ever since.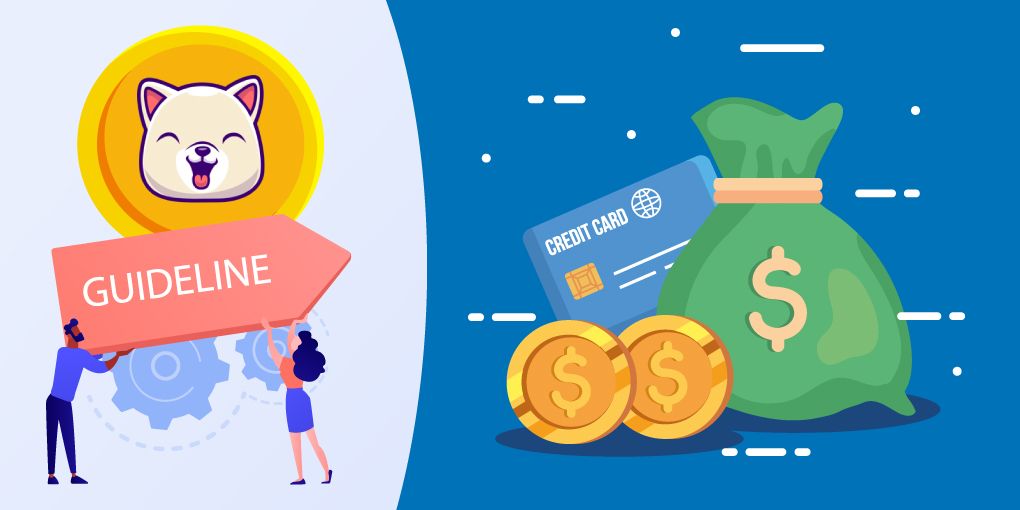 Kishu is the closest rival to Dogecoin that is ready to take its place in the near future. While it's still new to the crypto market, Kishu is gaining popularity. The coin even has its slogan that sounds like "Little meme - big dream," implying that with Kishu Inu, you can expect the fulfillment of your most daring expectations.
Kishu is one of the so-called meme coins. Others include Dogecoin mentioned above, SHIBU Inu, Hoge Finance, Monacoin, and more.
Meme coins are known for extravagant marketing techniques and a passionate community of holders.
Within the Kishu Inu project, investors receive instant rewards for participating and developing the Kishu community. In addition, the cryptocurrency is fully audited by top analysts and is safe to trade.
At last check, Kishu Inu coin's price was $0.000000003234 with an overall trading volume of $16,437,305.
What Is Kishu Swag?
Kishu Inu token is a community-focused project. That is why it has its merchandise store where users can buy Kishu Inu items such as:
T-shirts
Sweatshirts
Hoodies
Long-sleeve tops
Etc.
What Is Kishu Swap?
Kishu Swap is the official decentralized exchange for Kishu holders. Users can exchange various cryptocurrencies through it.
Kishu Inu Use Cases
Kishu Inu holders can use it in online crypto transactions just like other cryptocurrencies.
They can transfer Kishu coins to digital wallets or use this token to make online purchases (although not all online platforms support it yet). Kishu Inu holders can also sell their funds or store them in their digital wallets pending the best moment to convert them into another crypto token or fiat currency.
What's Next For Kishu Inu Coin?
Crypto coins are difficult to forecast because of their volatility.
Cryptocurrency exchanges are unpredictable, and today's top coins may be worth nothing tomorrow, and vice versa. The same goes for the Kishu Inu token. People buy it as long as there is demand.
Many investors and traders are very cautious: they monitor the cryptocurrency market regularly. This takes experience and knowledge. It's best to start out with more popular cryptos if you're new to crypto.
However, such cryptocurrencies as Bitcoin or Ethereum have incredibly high prices for beginner traders. In this regard, purchasing Kishu Inu tokens is a great way to get started with the world of digital currencies.
Where To Buy Kishu Inu Coin?
You can obtain Kishu Inu in three ways:
Buying Kishu Inu on ChangeNOW
Buying Kishu Inu on Poloniex
Buying Kishu Inu via Trust Wallet
Buying Kishu Inu Coin On ChangeNOW
There's nothing easier than buying KISHU on ChangeNOW. The platform doesn't require registration, and users can buy the coin just in a few clicks. There are 350 assets available to exchange with Kishu Inu. All you have to do is to select a trading pair and exchange it.
Minimum amount of KISHU available for an exchange at the moment of writing is 155898930226.89496 KISHU, while maximum amount is 1550691921881.0332 KISHU.
Buying Kishu Inu Coin On Poloniex
Poloniex is an exchange platform that allows users to trade a wide range of cryptocurrencies. Among the numerous cryptos and networks supported by Poloniex are Ethereum, Bitcoin, and many more. The Poloniex network meets all the necessary security standards eliminating most risks related to cryptocurrency trading.
NOTE:
It is important to become familiar with Poloniex's fee structure before buying or selling on the exchange.
Buying Kishu Inu On Poloniex
Step One:
Create an account on the Poloniex exchange. Note that you will need to enter personal info, including your email address, phone number, local address, etc. You will also need to provide a copy of your ID. It's nothing to worry about; all cryptocurrency exchanges adhere to the same procedure.
Step Two:
Proceed with buying Kishu Inu.
After you create your account on Poloniex, you will be able to buy Kishu Inu coins. The Poloniex exchange will let you do this using cash from your bank account or credit/debit card.
Other options include buying Kishu tokens via PayPal, ApplePay, and Skrill.
The Poloniex exchange will also let account holders transfer any supported digital currency to their accounts and exchange them for Kishu.
Buying Kishu Inu Coin Using Trust Wallet
Trust Wallet is one of the most popular digital wallets for managing cryptocurrencies. The Trust Wallet project is a part of the Ethereum blockchain. It is safe and reliable. With Trust Wallet, account holders can trade various cryptocurrencies.
To Buy Kishu Inu tokens via Trust Wallet, you will need to follow several steps:
Download Trust Wallet
Copy your Ethereum address on Trust Wallet
Purchase Ethereum from Binance
Transfer ETH to Trust Wallet
Copy the Kishu Inu address and paste it in Trust Wallet
Turn on the DApp browser on Trust Wallet
Visit UniSwap and then exchange ETH for Kishu Inu
Here's a step-by-step guide on how to purchase Kishu Inu via Trust Wallet.
1. Download, install, and set up
The app can be found on Google Play or AppStore, depending on the OS you're using. Simply type the name of the application into a search bar, download and install the app.
When the app is installed, you will need to create a new wallet. During the process, the system will give you a recovery phrase - you must save it to have access to your wallet if you happen to forget your password or the wallet gets hacked.
Type in the recovery phase as the application will ask you. After that, you will be able to use your newly created wallet.
2. Copy the ETH address
Trust Wallet enables its holders to buy/sell, and exchange digital currencies, including BTC, ETH, BNB, and Smart Chain. Choose ETH: this will take you to your Ethereum wallet. Copy the wallet's address.
3. Purchase ETH from Binance
To be able to purchase Kishu via Trust Wallet, you will need ETH. Unfortunately, you can't buy Kishu tokens with BNB. The reason is Kishu is only available on the Ethereum blockchain.
The best place to purchase ETH is Binance because the platform offers extremely low fees, unlike many other exchanges.
As an alternative solution, you can purchase ETH using Trust Wallet. However, the fees are extremely high there.
To buy ETH from Binance, you will need to install the Binance app on your mobile device.
4. Add ETH to your Trust Wallet account
When you have purchased the necessary amount of ETH, you will be able to make a transaction to transfer the ETH fund to your Trust Wallet account.
Follow these steps to make the transfer:
Open the Binance wallet
Choose Ethereum (the option will open your Ethereum wallet)
Choose "Withdraw"
Paste your ETH address
Navigate to the "Network" section and choose ERC20
Enter the amount of ETH you want to withdraw
Hit "Withdraw" to initiate a transaction between your ETH and Trust Wallet.
5. Copy and paste the Kishu Inu address
To buy Kishu later, you will need to copy the Kishu address and paste it into Trust Wallet.
Here's how:
Navigate to Settings in Trust Wallet
Add a cryptocurrency you would like to buy pasting the previously copied Kishu address
The Kishu icon is now displayed in the list of cryptocurrencies
Now, you can check how many Kishu tokens you have.
6. Turn on the DApp browser
When using Trust Wallet for the first time, you will need to turn on the DApp browser. This browser will let you operate several applications within one app.
To enable the DApp browser, follow these steps:
Open a browser
Navigate to the URL bar and type in "trust://browser_enable" and hit "Go"
Then, hit "Open," which will open the Trust Wallet page
There you go - you're all set.
7. Go to UniSwap
UniSwap is the most trusted DEX within the Ethereum network. This exchange is available through the DApp browser. The UniSwap exchange gives you the option to exchange ETH for Kishu tokens.
Here's how you do it:
Choose the "Select a token" option
Paste the previously copied Kishu address
Select the "Import" option to import Kishu into UniSwap
Next, you'll need to choose how many Ethereum coins you want to convert to Kishu tokens
When the operation is complete, you will see how many Kishu tokens you have.
And that's it - now you know how to use Trust Wallet to buy Kishu. It may seem complicated, but all of the necessary applications are user-friendly. With the step-by-step instructions, you will be able to purchase Kishu tokens using Trust Wallet with no problem.
Frequently Asked Questions (FAQ)
What is the Kishu Inu coin price?
At the time of writing, Kishu Inu coin's price was $0.000000003234. Experts believe that Kishu's price will go higher in the near future. Kishu is forecast to reach around $0.0000000063 by the end of 2022, making it an attractive investment. With an unconventional marketing strategy, an ever-growing community, the Kishu Swap exchange, the Kishu Swag store, and the Kishu Crate NFT Marketplace, it is undoubtedly one of the most popular meme tokens today.
How long will Kishu Inu last?
It is hard to make any specific predictions about how long Kishu will last and whether this token has a future or not. Although time will tell, Kishu is showing some steady growth and is expected to reach $0.0000000079 per token by the end of 2023.
Can I buy Kishu with cash?
Yes, you can. Platforms like Poloniex allow users to buy Kishu using cash through their bank accounts or credit/debit cards. Other options include buying Kishu via PayPal, ApplePay, and Skrill.