How Does WalletConnect Simplify Mobile Crypto Experience?
WalletConnect links mobile wallets with crypto apps and allows you to exchange, borrow, lend, and do many other things with your cryptocurrency.
WalletConnect links mobile wallets with crypto apps and allows you to exchange, borrow, lend, and do many other things with your cryptocurrency. WalletConnect powers a huge industry of crypto apps such as Uniswap, OpenSea, Aave, and others, letting users spend and multiply their money.
Recently, ChangeNOW has also integrated WalletConnect to make crypto exchanges on mobile phones easier and faster. Let's now look into what WalletConnect is and how it works. In the end, see a detailed guide on how to use WalletConnect with ChangeNOW to save your time on crypto swaps.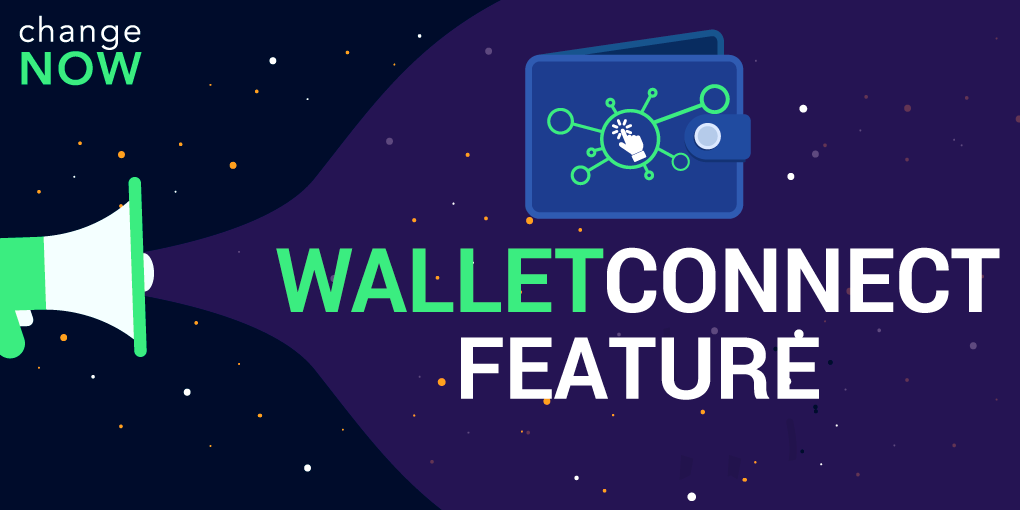 What Is WalletConnect?
WalletConnect is an open-source web3 standard that connects crypto wallets to crypto apps. It's not an application itself: rather, it's a protocol that enables communication between apps and wallets.
WalletConnect establishes a remote connection between the user and the app and symmetrically encrypts these payloads via a shared key. To initiate the connection, the app displays a QR code or a deep link, and once the user approves the request, the connection is established.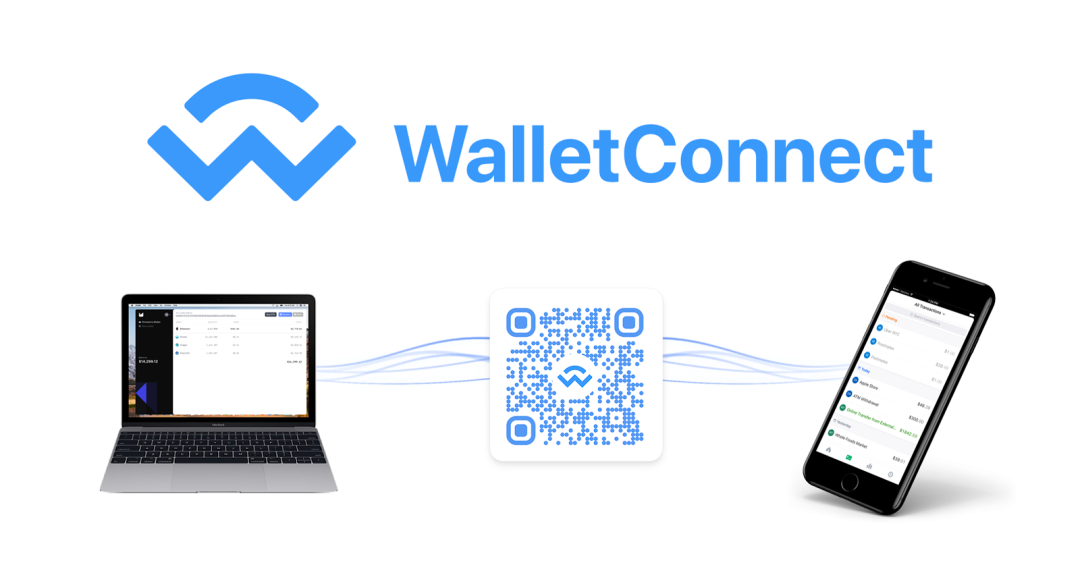 Why does WalletConnect power millions of connections daily? Simply speaking, it's the best tool to connect users' money with the apps where it can be spent, exchanged, or multiplied. With an SDK available for javascript, iOS/Swift, and Android/Kotlin, developers can integrate WalletConnect into any app with a few lines of code. Besides being easy to install, WalletConnect is chain-agnostic, meaning it can interoperate with any blockchain, old or new. The protocol also makes multi-chain experiences and applications possible: it can connect a user's wallet to many chains at a time and send transactions there simultaneously.
Where Is WalletConnect Used?
WalletConnect has been integrated into 75+ wallets including Guarda, Atomic, and MetaMask. These wallets' users can connect to hundreds of decentralized apps, and here are a few of the largest ones: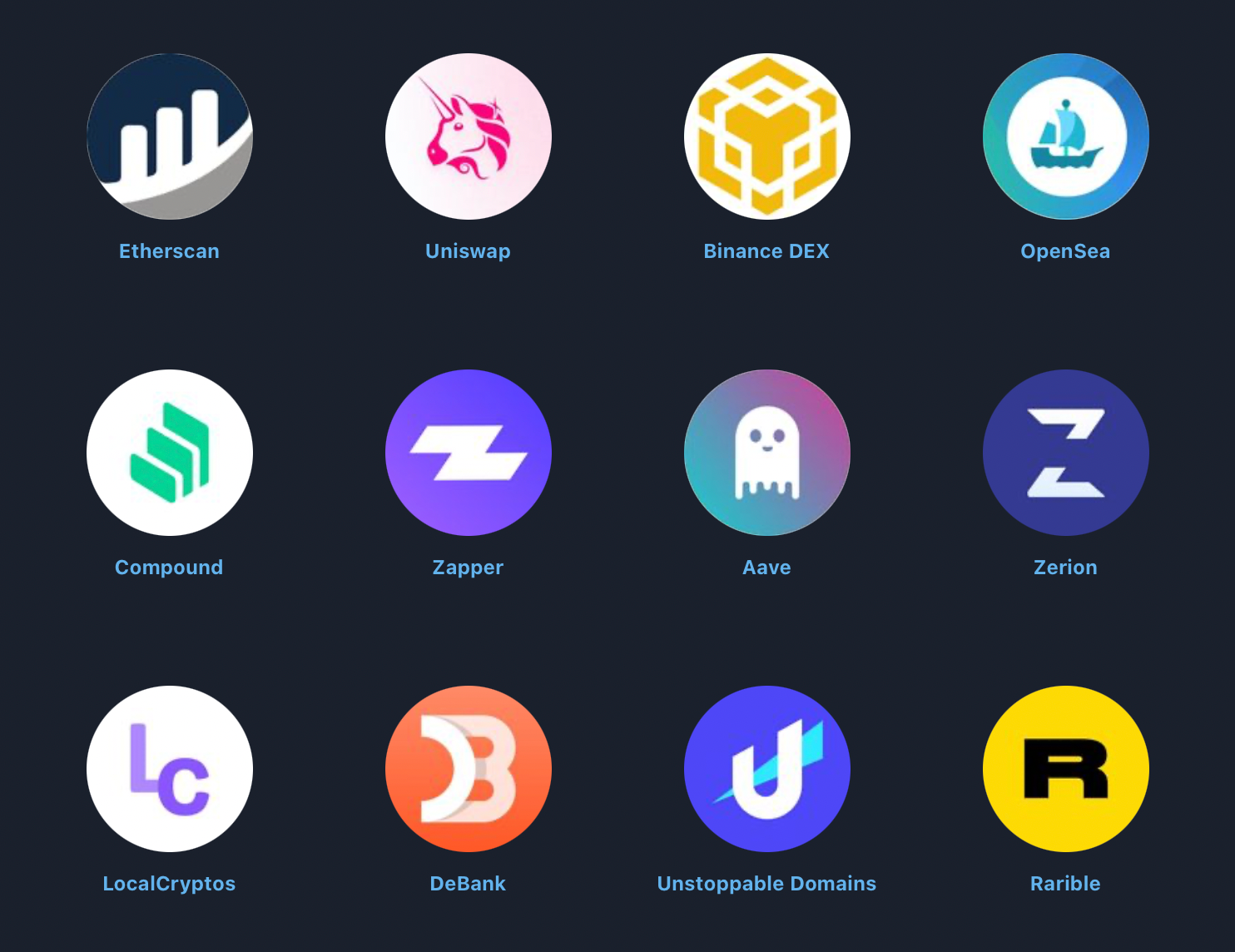 In Uniswap, users leverage WalletConnect to access the app with the money from their wallets. The protocol helps them invest in liquidity pools, move their LP tokens, and swap Ethereum-based assets. In OpenSea and Rarible, WalletConnect helps users see their NFTs, buy and sell other collectibles. In Compound and Aave, the protocol helps take crypto loans and lend money while receiving interest into the connected wallet.
Without WalletConnect, all these platforms would remain simple apps — but once users can access them with their money, it becomes possible to make the most of their functionality.
Are There Any Issues with WalletConnect?
Sometimes it's hard to establish a connection using the protocol: for instance, a user may be trying to connect their wallet to a dApp in a mobile wallet browser, but the system will display "Fail to connect". Also, it happens that after connecting, a user may enter the dApp and the application doesn't see any money in their wallet via WalletConnect.
Some of these problems reveal shortcomings of WalletConnect itself, while others are the result of some issues with wallets. ChangeNOW users haven't reported any problems while using WalletConnect with our app so far, but if there are any, we will closely investigate each case and take all the necessary measures.
WalletConnect in ChangeNOW
This October, we have also integrated WalletConnect in our ChangeNOW iOS app (the same feature for the Android app is coming soon). The new tool connects your mobile wallet to our exchange application, creating a bridge between the two and simplifying crypto swaps. From now on, you can exchange your coins in even fewer steps.
As long as you've connected your wallet, it stays in the list, and the next time you decide to swap your crypto, you won't have to spend your time connecting it once again.
For now, only Ethereum-based ERC-20 tokens are available for exchange via WalletConnect. Soon, we are going to add BEP-20 tokens based on Binance Smart Chain.
How to Make Faster Crypto Exchanges: a Step-by-Step Guide
Open the ChangeNOW iOS app.
In the lower right corner, tap "More". In the "Service" tab, hit "WalletConnect".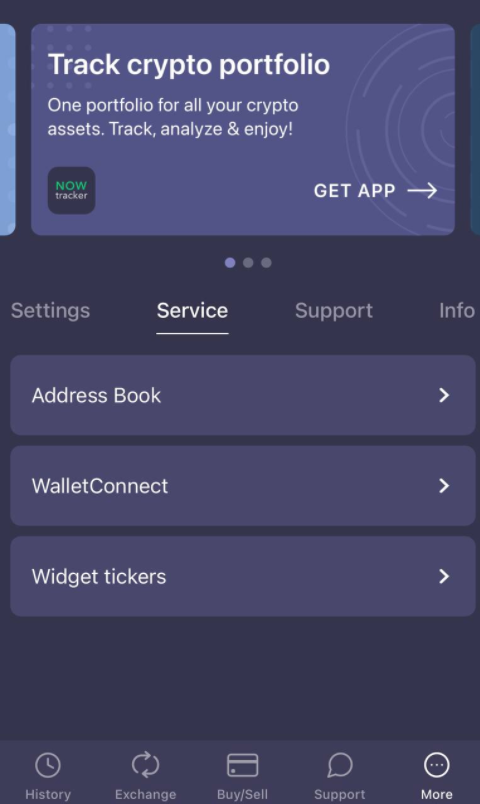 Now, you will see a list of available wallets that you can connect. Choose the wallet you need, and you'll be redirected to its app.
Approve the connection. By doing this, you permit ChangeNOW to see your wallet balance, actions, and send you requests for transaction approval.
Don't worry about safety: since our service is non-custodial and never stores your private keys, we won't be able to send transactions from your wallet. You remain the only person who can do that.
Now, you've enabled the WalletConnect feature! Whenever you are ready to exchange your crypto, set the currencies and the amounts, and hit the WalletConnect logo button instead of the "Enter Address" one: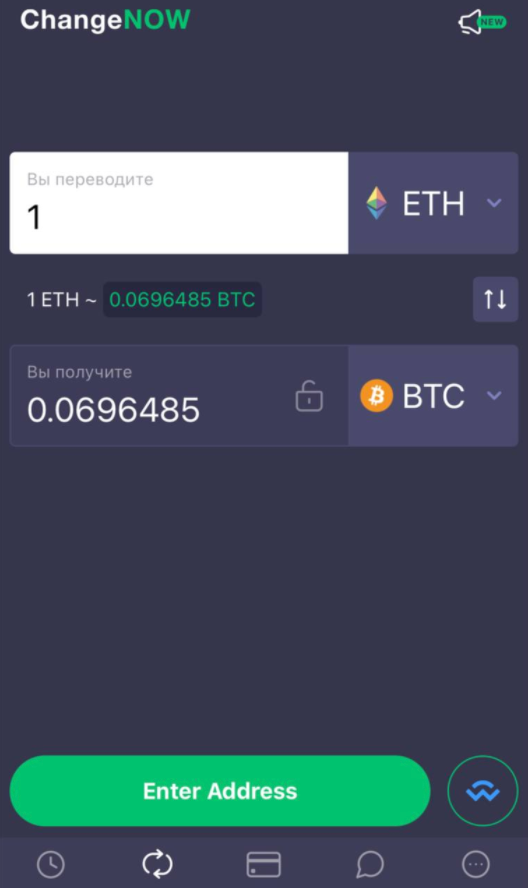 This will bring you right into your wallet. You won't have to type in the deposit address and the sum: everything will be set automatically, and the only thing you'll have to do is simply approve the transaction.
This is how you can make an instant exchange with WalletConnect in just a few taps. Try the simplified swaps – download ChangeNOW mobile app on App Store. Feel free to leave us any feedback, and if you are having problems with the feature or some questions about how it works, follow the same link and leave your request – we are always ready to help!