How Do I Choose a Hardware Wallet? Cold Crypto Storage 101
Most crypto enthusiasts know that hardware wallets like Ledger or Trezor offer ultimate security by storing private keys offline. But what's beyond this basic fact?
How do hardware wallets work, and how do you use them to send funds? What types of wallets are there and how to choose between them? What's the advantage of hardware wallets given that they're not as accessible as mobile wallets but cost money?
If you've ever asked yourself any of these questions, this article is for you. You will learn the basics of hardware wallets and understand how to choose based on your needs.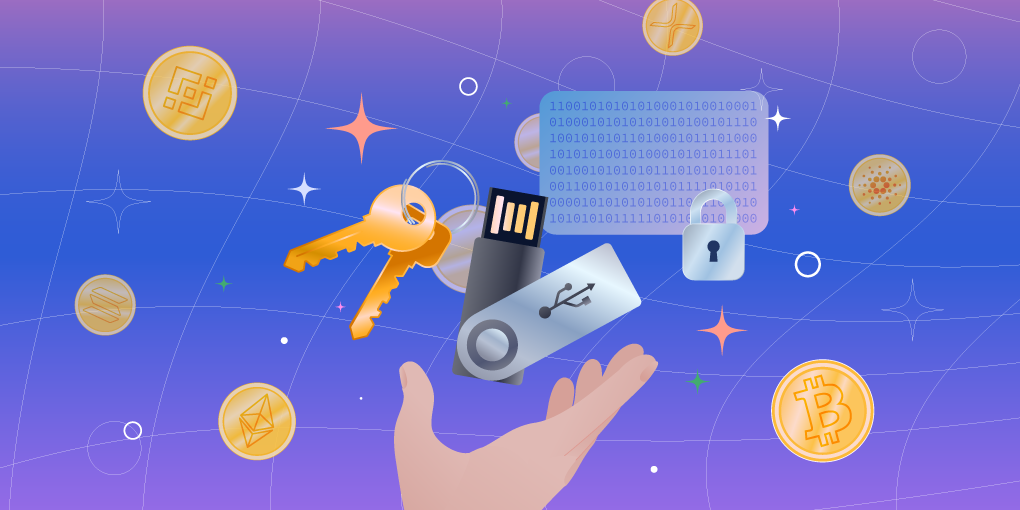 Why Are Cold Wallets So Secure?
Hardware wallets are flash drive-looking devices that store private keys from your crypto. They don't keep your coins per se – your wallet balance is indicated in the blockchain's distributed database. To use this crypto (namely, to sign transactions before sending them), you need private keys. These are the most important pieces of data that give direct access to your cryptocurrency, and cold wallets exist to keep them safe.
Another type of wallet is hot storage – mobile and desktop apps that we are well familiar with. If a wallet is non-custodial, it keeps private keys on a device in an encrypted form, so the wallet team (including developers) doesn't have access to your crypto. But the device is constantly connected to the internet and can get infected with malware – there's a risk it may eventually leak your private keys. This relates mostly to web wallets (the keys are stored in a browser) and desktop ones (on a PC or laptop).
Cold wallets are free from this shortcoming – most of the time they are physically isolated from the internet.
How Do I Use a Hardware Wallet?
If you want to send crypto, you'll have to sign a transaction using the private keys stored on your hardware wallet. To do so, connect the device to your PC or mobile phone via a USB cable or Bluetooth. Receiving crypto is possible without any effort on your side because you don't need to sign a transaction with private keys – this is done by the sender.
Hardware wallets are a tradeoff between security and ease of use – while you can access your crypto with a single tap in mobile wallets, hardware solutions need to be physically present if you want to manage your funds. However, mobile crypto storage is always riskier as smartphones are constantly connected to the internet.
How Do I Choose a Cold Wallet?
The basic features of all hardware wallets are the same – they keep private keys offline, offer high security, and allow for storing hundreds of various crypto assets. The differences include the exact list of cryptocurrencies available, usability issues (connection and screen types, etc.), software support, and price.
Assets supported
Before buying a hardware wallet, make sure that the assets you want to store are supported on the particular wallet type. Sometimes an asset can be stored, but cannot be bought, sold, exchanged, or staked.
Trezor wallet offers two types of devices: Model One (a cheaper one) and Model T (more advanced). Here is the full list of assets that you can keep in these wallets. While Trezor T allows you to store over 1800 assets, Trezor One has limited support for ADA, XRP, EOS, XTZ, XMR, and other coins.
Ledger wallet is represented by Ledger Nano S (cheaper) and Ledger Nano X (advanced), and Ledger Blue (a premium solution with a large touchscreen). The former can store over 1,100 assets simultaneously, but it has very little memory, so you can only install 3-4 apps to work with a few cryptocurrencies. If you want to operate with other assets, you can remove the apps and install new ones. Ledger Nano X fits about a hundred apps at a time.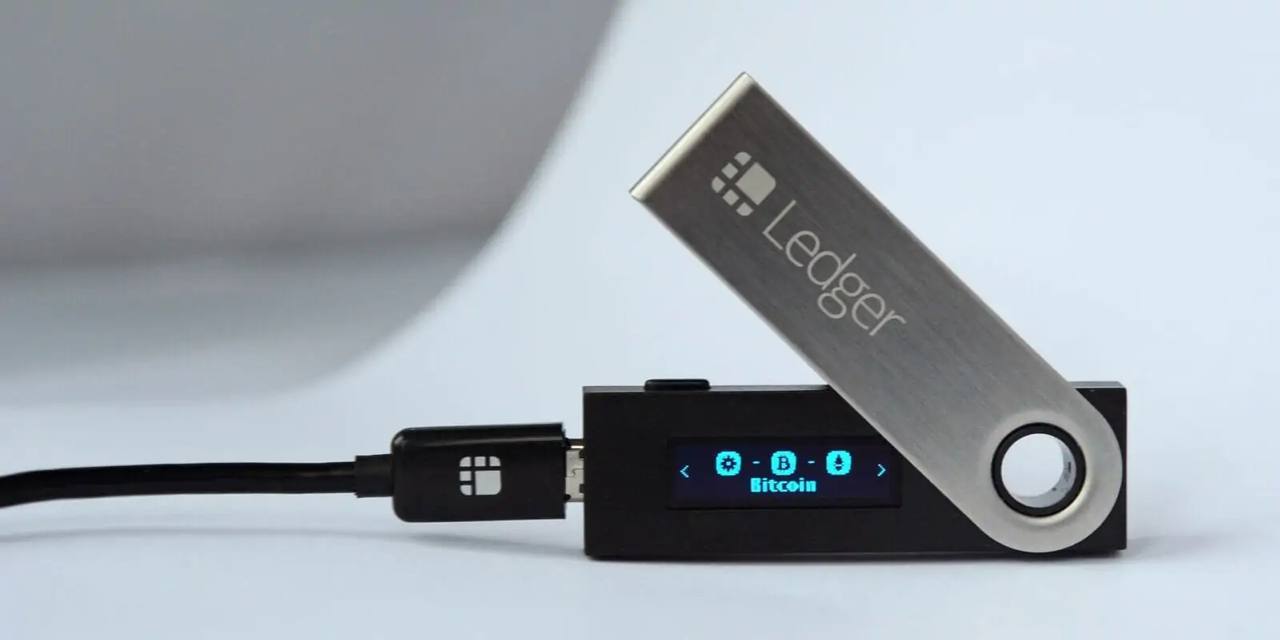 Ledger Nano S. Image source
SafePal S1 wallet, the cheapest one of all listed in this article, groups blockchains with the same encryption algorithm, so it also allows you to manage many assets in a given moment. However, the number of supported assets is limited – SafePal doesn't support ADA, XTZ, XMR, ATOM, and some others.
Usability
Connection type. Ledger Nano S and Trezor One are connected to a mobile phone or PC via a USB 2.0 cable.Trezor T goes with a USB-C connection, and Ledger X can only be used with Bluetooth. SafePal signs transactions offline using a QR code scanned by its built-in camera – the wallet doesn't need any connection at all.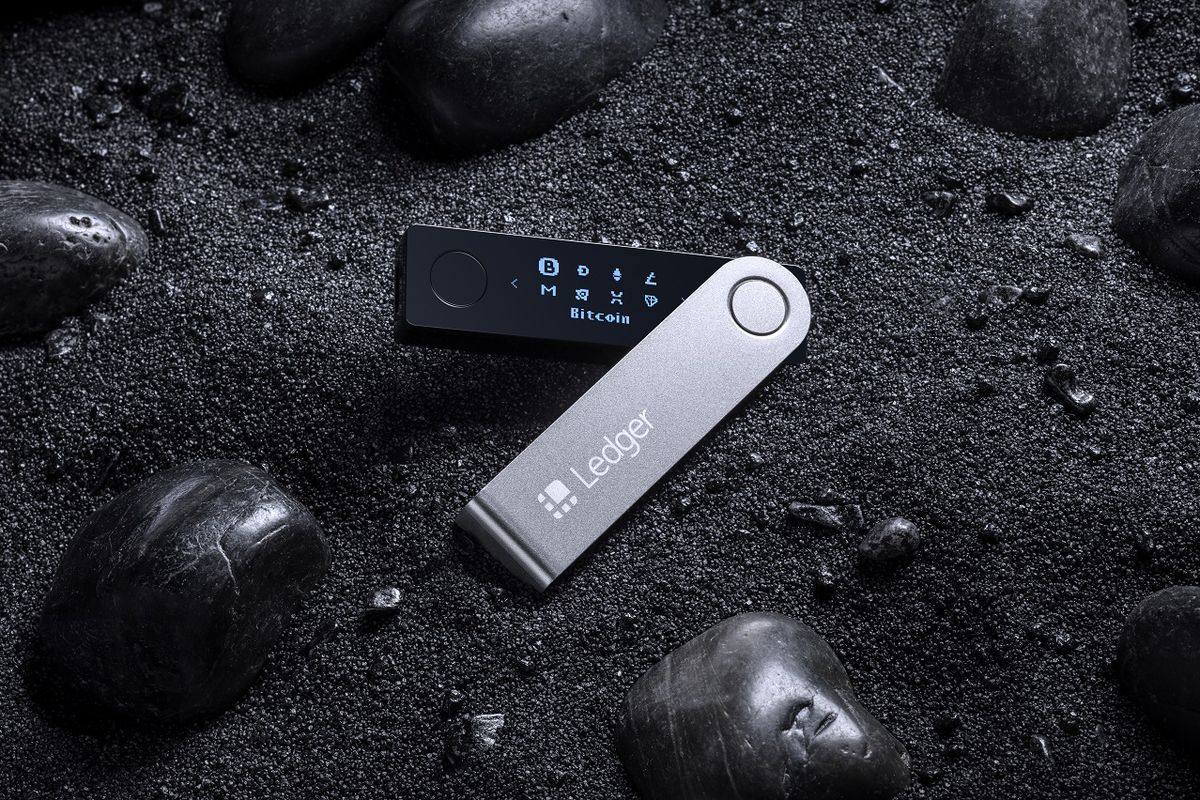 Ledger Nano X. Image source
Screen. Ledger Nano S and Trezor One have small OLED screens and navigation/selection buttons. SafePal has a medium-size colored display with buttons, while Trezor T and Ledger Blue boast large touch screens that resemble well-familiar smartphones.
For many users, bigger screens are more convenient: you can view the wallet address fully when you are confirming a transaction. In smaller models, the address doesn't fit on the screen, so it has to scroll, which takes more time and possibly increases the risk of a mistake.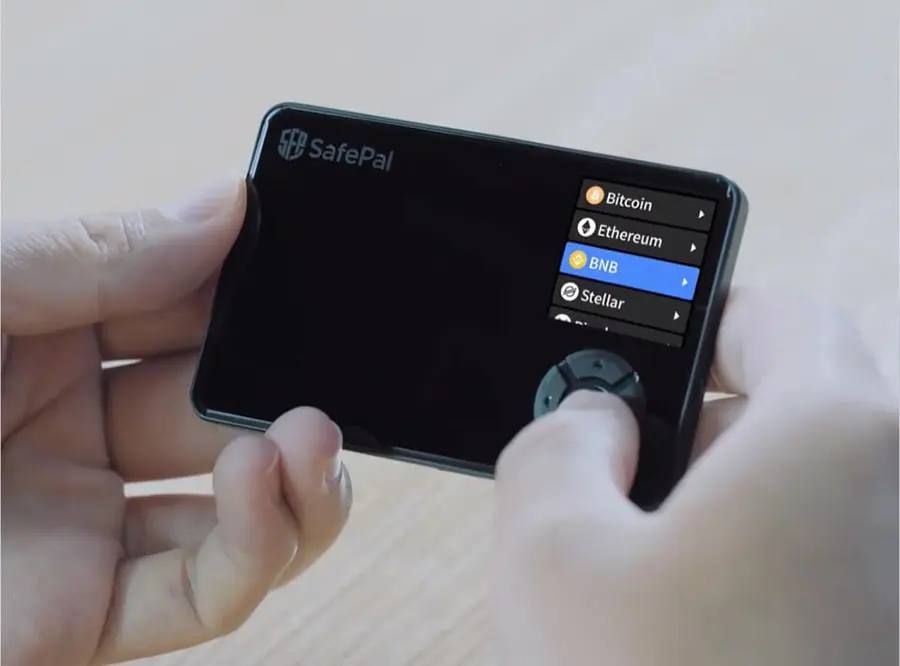 SafePal S1 wallet. Image source
Materials. All listed wallets are made of plastic, but Ledger Nano S and X also have a metal cover that protects the device. Besides increased physical durability, it makes the device look like a regular flash drive, thus not revealing it's a wallet.
Battery. Most hardware wallets don't have one – the battery deteriorates over years and reduces the device's lifetime. The wallets' need for power supply is low, and they draw enough electricity from a device they are connected to via a cable. The only wallets to have a battery are Ledger Nano X and Blue – they have no USB ports and use Bluetooth only. The battery life is a few hours of active use.
Software support
To manage your funds on a hardware wallet, special software is required. For most assets, the wallets have native apps or web interfaces, but some coins are only supported by third-party apps.
Ledger Live is a desktop and mobile application that allows you to track wallet balances, send and receive funds, stake assets, and more. The app is bundled with Ledger Live Manager and lets you view, install, and remove apps dedicated to control specific coins.
Trezor offers a web interface and a desktop app to connect to your funds. It also has a native integration with Exodus wallet – you can use the latter as usual but confirm transactions in the physical Trezor wallet. SafePal lets you work with your portfolio in a mobile app, and the wallet itself is only needed to scan QR codes and sign transactions.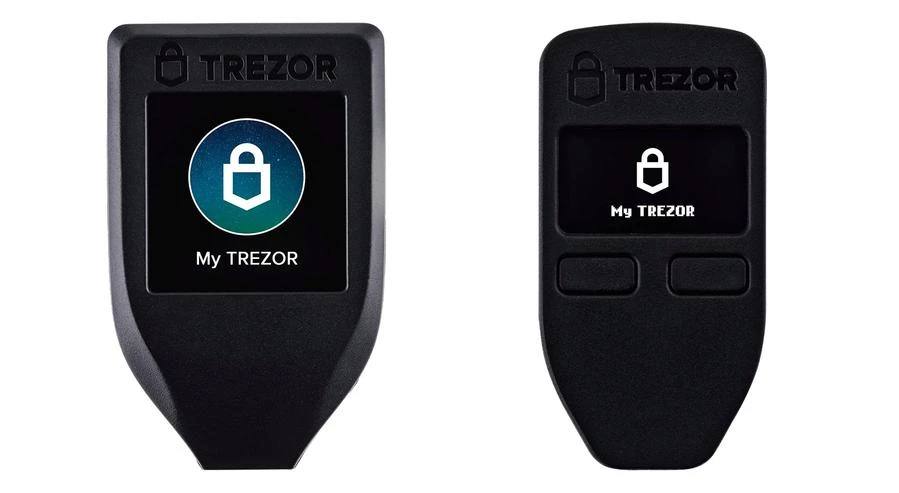 Trezor Model T and Model One. Image source
Price
The price depends on where you buy the wallet, but we recommend purchasing from official websites only. The fewer intermediaries between you and the producer, the better – this reduces the risk of the private keys being compromised along the way.
Here are the official prices of hardware wallets mentioned in this article:
Ledger Nano S – $59,
Ledger Nano X – $119,
Ledger Blue – $309,
Trezor One – $79,
Trezor T – $249,
SafePal S1 – $50.
So, Which One to Choose?
Although hardware wallets may look very similar at the first glance, the user experience that they offer is quite different. Here are our tips to choose the one for your needs:
If you are not an active crypto user and want to safely store your funds without interacting with them on a daily basis, Ledger Nano S or Trezor One will be a good investment.
If you trade actively with a diverse range of assets, choose Ledger Nano X.
If you use your crypto on a daily basis and want to make this experience smoother, pick Ledger Blue or Trezor T – their colored touch screens will make it easier to operate your funds.
Hardware wallets are a gold standard of keeping crypto securely. We hope this guide helps you navigate the diversity of cold wallets and choose the one that meets your needs. ChangeNOW wishes you a safe storage experience!