"How Crypto Changed My Life". 3 Stories – And 3 Lessons
This text is not about cryptocurrency or blockchain. It's about people. People who once started working with cryptocurrency – and what it has taught them in the end. In this article, you will find gains and losses, triumph and despair. You will see how people with significant experience in crypto learn from their mistakes – and beg everyone not to ever repeat them. How they stoically go through their failures and keep being optimistic no matter what. Everyone's way is unique – but there are always some basic things we should all remember about.
"Oh, Didi, man, that's crazy"
A crypto nomad who sold everything for Bitcoin before the 2017 bull run – and started living a "decentral life" with his wife and 3 kids
He's got a Bitcoin logo tattoo on his left arm, and he calls himself the "patriarch of the Bitcoin Family". Meet Didi Taihuttu – a 41-year old family man who is almost about to forget what fiat money is.
Bitcoin came to his life in 2013. At that time, Didi owned a business and hired a young man who told him about the first cryptocurrency. Didi decided to mine Bitcoin as this was "an evolution to disrupt systems" – while he spent his entire life fighting systems, as he says. At that time, mining seemed a way to gain millions. Didi said yes – and failed. In 2014, Bitcoin crashed, and 4,000-euro computers had to be sold.
Now imagine his wife's shock when he came back to her in 2017 with even a stronger proposal: "Darling, let's sell everything for Bitcoin. Our house and a car – everything". This happened after Didi's friend called him in January suggesting to draw attention to Bitcoin again – because the "revolution was starting".
Apparently, Didi's wife Romaine was not ready to go all in. But there was a key argument that convinced her to change their family's life fundamentally – and that were the kids. Didi claimed they had been spoiling them with the wealth and stability they had. When they visited their roots in Indonesia at the end of 2016, they saw 90% of the local population fishing, growing rice and not having any bank accounts, which got them thinking about blockchain and cryptocurrency fundamentals. And when Didi's father died from cancer which Didi couldn't cure with all the money he had, that helped the family realize money was not important for them anymore. It was important to just be with each other.
https://www.instagram.com/p/Bw7hM-iHbra/
Finally, Romaine said yes. They sold everything and went to Thailand, where they joined a community of travelling families. 3 or 4 months in a small town in this country wasn't a problem for a family using almost no cash – some infrastructure accepted Bitcoin. After they came back to the Netherlands and bought most of their Bitcoin for $1000-$2000, the prices started to rise and reached $20000 in December.
When the bull run was at its peak, Didi had a thought to cash out – thus, they could have their life forever. But even when the prices showed a dramatic collapse, this decision was not taken – Didi and his family just did not want to use banking institutions anymore. They wanted to live decentral.
While Bitcoin was getting lower and lower, Didi stayed calm and positive. His decision to change his lifestyle was firm. For many, losing so much money in one moment is a tragedy. But Didi's values are different. He says that would be a lie to say he was not frustrated for a moment – but his Bitcoin stayed with him, same as his family and health. This is what he really cares for.
Plans vs. Enthusiasm
The next story shows how a broken plan (and not even having any clear plan at all) may contribute to your personal development and career. This happens when you are obsessed with what you do, create a proper environment, and surround yourself with the right people. At a certain point of doing all this, you reach a critical mass of little achievements that leads you to substantial progress in your field. Because in crypto (as in many other fields) enthusiasm is king.
For Il, trading was one of very few things that could wake him up at 5 AM. But that didn't last long – very soon this young man realized that trading cryptocurrency became too boring. He wanted to contribute to the crypto market and have a greater impact on the field than just earning money. This is how he started looking at blockchain technology in terms of programming.
Now, this is what a true motivation does – it took Il 3 days to code his own blockchain to prepare for a job interview! As he says, this was a random interview just to look at the employers, but it changed his life entirely – after he came back home, he made up a learning plan, started reading literature, and so on. That company did not hire Il, but with everything that happened later, he considers it a good sign. He also started to attend blockchain conferences – and this was another place where he met a "spontaneous" breakthrough.
At the conferences, he was not looking for new knowledge – because by that time, he was quite familiar with everything told from the stage. He was more interested in people and their projects. And one of the teams he met there inspired him so much that he was even ready to work for free.
There, Il learned how to do an audit of smart contracts, began to apply interesting technological solutions that he hadn't even known or heard about before. And imagine, this was his first job! However, after several months of working with those guys, he had a reason to leave. Now, after working in two more startups, he looks back and appreciates every victory and defeat, every change and every sudden turn. They brought him to where he is now – favorite job, tons of knowledge, and the life he enjoys.
How to lose 60000$ in cryptocurrency and not to curse it
This could be another success story, but it is not. Since people are not too used to telling everyone about their failures, there are not too many of those out there. We want to fill this gap and introduce you to Helvis – a man who knows what it is to lose a 3 year's salary in several weeks.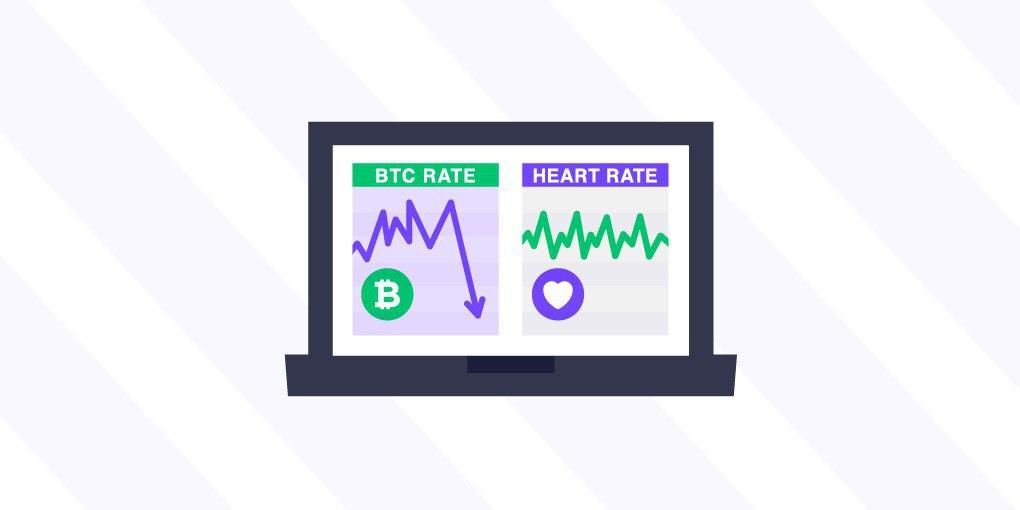 Helvis is one of those who was happy to forget the "invest only what you are ready to lose" rule when 2017 began. All he had at that time was 2000 bucks and a Twitter account shouting out loud about the upcoming bull run. Helvis did not have a plan, much holdings and knowledge, but he was extremely excited to invest.
And this is what he did. Helvis does not even remember the moment when he formulated his strategy. Everything happened lightning fast: with only two trades during a 4-month period his $2,000 turned into $60,000. Helvis put all his money into Verge and Tron. After they grew 30 times in price, he sold them for Ether. The success he made was seeming unbelievable – given that his total annual income at that time was not exceeding $24,000. This gain fueled his thirst for trading as never before. Helvis became "delusional and greedy". 
And this is when it all started: Helvis turned all his holdings into Bitcoin, participated in several ICOs and did margin trading. As we know well, 2018 was the time when Bitcoin collapsed, and many ICOs were scam. As for the margin trade, it may be considered as one the most risky things to do at the cryptomarket. But Helvis did it – and this was a genuine obsession very close to gambling. You probably guess what happened next. Soon, most of the coins he bought disappeared. He lost up to 99% of what he had.
Two years later, Helvis is still working with blockchain technology – this time, as a software engineer. Looking back, he detaches from his emotion and sees clearly what happened:
He was too emotional. In trading crypto, reasoning and logic go first. Developing emotional intelligence and response to stress are crucial.
He had an illusion of control over the market, when in fact, this is simply impossible.
He neglected the necessity to learn. When you just begin, it's easy to feel an expert after reading a beginner's guide. But this is an illusion, too.
He ignored any opportunity to maximize profit, preferring convenient services to those who charge smaller fees (he should have known though about ChangeNOW – we combine both convenience and the best exchange rates ?).
Take care
We are pretty sure you'll make your own conclusions upon reading this text. Just one thing – please be careful. And follow your dreams.
Disclaimer: this article reflects its author's opinion only and is not financial advice. We take no responsibility for the results of any trader or investor's decision or action.