Holo (HOT) Review 2020
Holochain is a well-reckoned distributed computing network that may hold the potential to perform faster than blockchain technology. The platform claims to hold endless scaling capacity through P2P or peer-to-peer networking. So when the distributed applications are added, the performance of the network is not degraded. And, in this article, we will learn more about Holo Holochain, what is HOT Holo, Hot coin price, Hot coin ICO price, Hot coin price prediction, Hot coin news, and how holo crypto can be bought and whether it is worthwhile to carry out holochain investing.
What is Holo?
Typically blockchain projects are developed to be decentralized; however, Holo chain picked a different route by setting up a distributed network. It is basically a minor difference associated with relieving congestion and shading. The co-founders' Eric Harris-Braun and Arthur Brock believed that they had designed a next-generation enterprise-grade platform that cannot be recognized as blockchain, which is why they named it Holochain.
When it comes to the potentials, the platform is limitless. Moreover, it hosts DApps and is developed to cater to the modern cloud-based IT infrastructure. Holochain works as the technical structure and an aspect of a broader ecosystem, which also included Holochain token (HOT) along with the Holo Platform for hosting Holochain blockchain apps over the cloud. In the year 2018, it experiences a significant rise in the price. It is attracting attention from developers, mainstream media, and end-users. It invited people to try 'Think Outside the Blocks' with the blocks being essentially related to blockchain and bitcoin.
Other than being an open-source platform, Holochain roadmap aims to develop as a more accessible ecosystem for developers as well as end-users. Holochain provides DApps development with more common platforms like Lisp and JavaScript while offering compatibility to systems that use HTML and CSS. The core of this platform is written in Go, which is considered similar to C, but less complicated. In the future, the developers aim to make this platform more flexible by extending new languages to facilitate faster growth.
How Holochain Blockchain Platform has Transformed the Conventional Consensus Model?
Holochain coin is the primary component of the entire Holo Project, and it represents an attempt to show blockchain as an important centralizing technology. It is basically viewed as a promise of the decentralized network, which is broken by applying a single dominant perspective on the entire concept. Additionally, the project depends on miners, which is considered as risky as too much power is offered to them. To address this issue, Holo cryptocurrency has taken out the consensus model altogether, making it significantly different from traditional blockchain technology. In simple terms, the crowd associated with Bitcoin developed relied on the freedom from restrictions put by others, whereas Holochain focused on offering freedom to the constraints instead. In order to make this possible, each element on the Holochain network is given its own Ledger and runs independently while communicating with each other on the platform. This entire process is accomplished by chain technology. Furthermore, these structures also act as reference points whenever the system needs to check the authenticity of the data. Instead of focusing on maintaining universal consensus for each modification in a broad blockchain ledger, each user gets their hash chain, which is a different space featuring its own set of rules.
The Holo Hot Fuel
Holo fuel is the Holochain-centric currency working as evidence of a contractual agreement on the platform. It is designed to perform like Ethereum's gas and also acts as a native asset on its web hosting since the developer will be using it to pay hosts whey they borrow the resources from users. Additionally, below are some other functions by Holo fuel-
It will be used on apps as well as online marketplaces
It can be borrowed after authenticating the track record of the user's host
It will be redeemable for different currencies.
Holo fuel will remove the global ledgers as the primary source for tracking digital assets, and the users will be provided with a distinctive ledger with their account balances and transaction history.
Security and Privacy of Holochain
There are two primary objectives that Holochain wish to accomplish and that include -
Eliminating third-party intermediaries
More enhanced security and privacy
As per Hot crypto news The approach of this platform, wherein it provides every device its individual Ledger along with its own chain, is aimed at better protection of privacy and security. Within the system, each element can integrate and share data only when it is necessary and jointly agreed by other devices. Considering that Holochain apps operate primarily on distributed networks, they will remain separated from servers owned by corporates. This way, users will continue to retain control of their data rather than turning the info over to third parties. The involvement of other parties increased the risk of data exploitation and security breaches.
Where to Buy HOT?
For faster and more efficient performance, people can purchase Holo tokens. According to the Holo Hot coin news, HOLO has generated a lot of traction, which is why it is available in all leading exchanges including -
Binance
Coinbase
Gate.io
Hotbit
Radar Relay
Fatbtc
Once you have purchased the HOT cryptocurrency , make sure you have a secure wallet to store them. There are multiple wallets (hardware and software) that will help you to store and involve in Holo token sale.
ChangeNOW - A Secure Exchange to Buy HOT tokens
ChangeNOW is one of the popular platforms for Hot coin exchange. It supports cryptocurrency as well as fiat money. Moreover, it is an exchange that facilitates quick and efficient crypto exchange. The platform deals with an array of cryptocurrency trading platforms and exchange partners, so you will certainly be able to get the best exchange rates.
Best Wallet to Store your Hot Cryptocurrency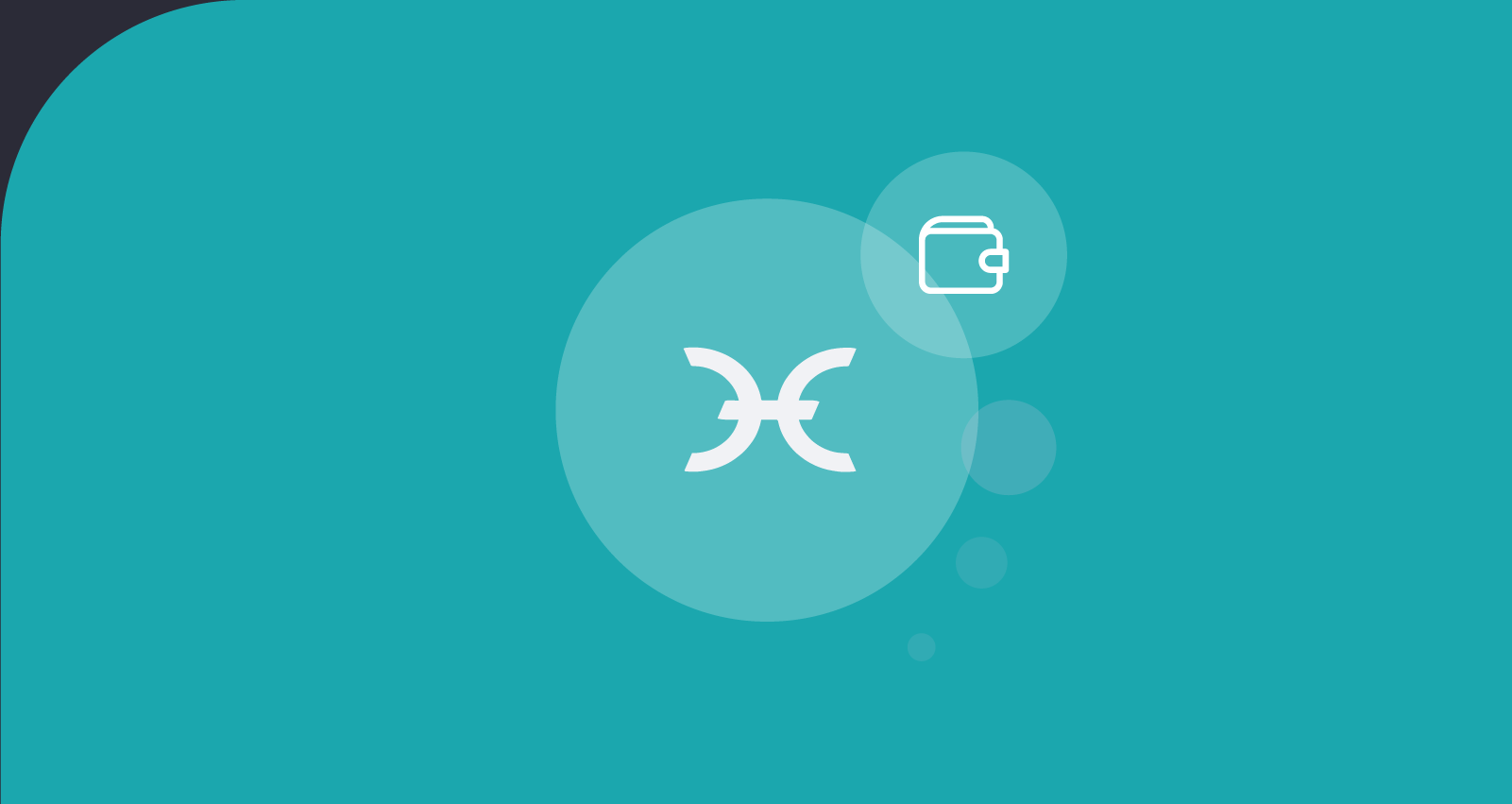 Hot token price prediction is showcasing a positive trend, making it worthwhile for investment. A secure wallet can make it easier and efficient for you to save your coins and trade in them. There are different types of wallets available in the market to store Hot tokens and below we are sharing some of the best Holo wallets in 2020 - 1. MyEtherWallet (MEW) MyEtherWallet is a popular open-source tool that helps you create wallets that work by leveraging the Ethereum platform. It is a client-side interface that communicates with the Ethereum blockchain. While you can easily create a wallet in the web browser, it is not primarily an online wallet. This means all the information is secure on your computer instead of MEW services, thereby generating a higher level of security. 2. Ledger An encrypted hardware wallet is one of the best places to secure your Holochain. You can create hardware wallets by Ledger, which uses high-end encryption methods to ensure your funds remain safe and secure from external attacks and scans. Additionally, these wallets enable you to recover the funds through mnemonic seed phrases if your wallets ever get stolen, damaged, or even compromised. 3. MetaMask Many crypto news Holo believes MetaMask is an effective tool that enables users to be directed to a distributed web of tomorrow in their browsers today. The wallet further allows you to open Ethereum dApps in your browser without having to run a complete Ethereum node. Additionally, it is a web browser plug-in that is compatible with Google Chrome, Opera, and Firefox and can be installed similar to any other extension on Google Chrome. You can also use this plugin on the Brave browser. 4.Trust Wallet Trust Wallet is officially backed by Binance and among the most popular types of wallets available in the market. If you are new to the world of cryptocurrencies and looking for a wallet where you can merely store your coins, then a simple and efficient mobile wallet would be an ideal choice. This is because you will get security, convenience, and back-up options. You can download Trust Wallet on both Android or iOS phones. 5. imToken imToken is a powerful, secure, and convenient smart digital wallet that supports Dapps, multi-token, address book, HDWallet, transaction push notifications, etc. The wallet can store ETH/DGD/MKR/REP/GNT and BTC along with ERC20 tokens. When it comes to loading the wallet, you can insert a private key and set a password and gain ownership and transfer assets from this wallet to other places.
Conclusion
The vision of the Holo developer goes beyond their existing scope of the project. They envision making Holochain an effective way to develop a new internet set up of the structure of novel technologies. Ceptr is the parent project for the Holochain. It is the protocol that regulates the structure and management of the data and communication on the internet. While Holochain still has a long way to go, Hot prediction certainly shows many promises. This review shares all the relevant information with regards to this platform and helps you decide whether or not you should invest in it. To learn more about HOT price prediction, please visit the following Holochain post in our blog