Hillary Clinton Warns Nations of Crypto's Threat to the Dollar
Former US Secretary of State, Hillary Clinton is wary of cryptocurrencies replacing the United States Dollar as the world's reserve currency.
Crypto's Threat to Fiat Currency
Speaking at a virtual appearance at Bloomberg's New Economy Forum on November 18, the former US Presidential candidate made a sharp critique of the crypto industry for the first time.
Cryptocurrencies have come to make unbelievable traction in 2021, entering mainstream culture and generating conversations. Traditional institutions like Visa, and Moneygram are making quick innovative products to cater to increasing customer demand for crypto services. While banks like JP Morgan and Goldman Sachs which were once critical of the crypto industry have launched crypto offerings to some of their customers.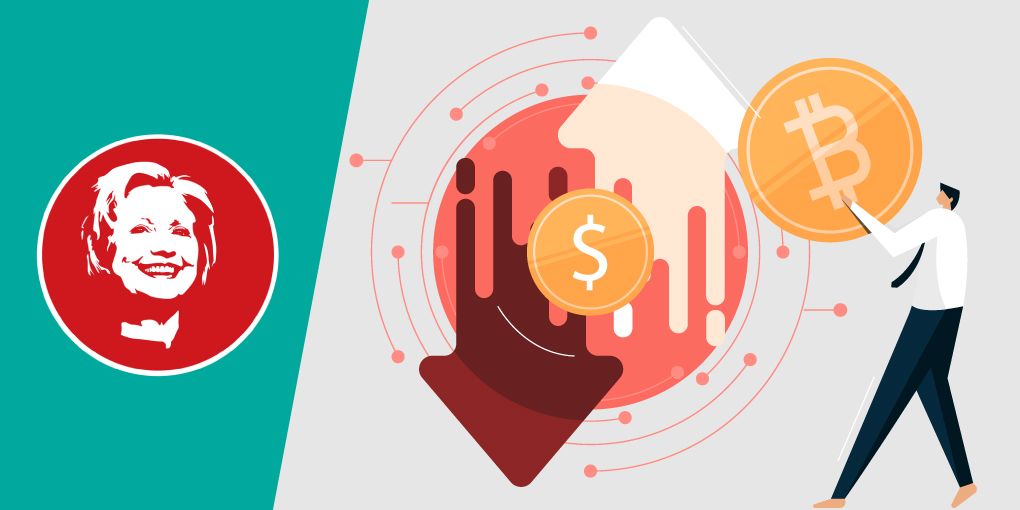 With the crypto industry's adoption and acceptance at a higher level than it ever was, Clinton is worried the industry's rise might threaten the US Dollar. Rather than the cautious and somewhat averse stance countries initially had with cryptocurrencies, governments like El Salvador's are already turning to them to bolster their economy.
Talking about the importance of the US Dollar, the former democratic presidential candidate warned nation states of the downsides crypto might offer to fiat currencies.
"One more area that I hope nation-states start paying greater attention to," said Clinton at Bloomberg's forum, "is the rise of cryptocurrency because what looks like a very interesting and somewhat exotic effort to literally mine new coins in order to trade with them has the potential for undermining currencies, for undermining the role of the dollar as the reserve currency, for destabilizing nations, perhaps starting with small ones but going much larger."
Unusual Agreement with Trump
Clinton's comment comes at a curious time, coming closely after current US President Joe Biden passed the $1 trillion bipartisan infrastructure bill. According to the bill, from 2023, brokers will need to disclose personal details of their customers, which could include full names, contact numbers, capital gains and losses to the IRS.
While the US government's disposition towards the cryptocurrency sector is a friendly one, personal opinions of some of its key leaders, regarding crypto, are not as affable.
During an interview last October, former US President, Donald Trump, well known for being a crypto sceptic, made similar remarks regarding the preservation of the USD currency.
"I'm a big fan of our currency," Trump said at the time. "And I don't want to have other currencies coming out and hurting or demeaning the dollar in any way."
You can buy, trade and instantly swap any of your preferred tokens for USD or fiat on ChangeNOW without any registration.
Welcome to the NOW experience! The ChangeNOW team presents you with the new community-inspired crypto wallet – NOW Wallet.