GrubHub to Offer Free Bitcoin Rewards on Food Delivery
Grubhub, a US-based online food delivery platform, has introduced a new way to engage its users, offering them a chance to earn BTC on every purchase.
Bringing Bitcoin and Food Together
Another effort to drive crypto adoption is integrating crypto into simple routine activities such as ordering food online. Lolli is a rewards application that has partnered with various sectors to offer customers BTC rewards.
Grubhub customers will receive $5 in Bitcoin when they order for the first time, according to a Lolli announcement on Wednesday. Customers getting food via Lolli's browser extension would receive $1 in BTC for all subsequent orders. Before ordering from Grubhub, users need to activate Lolli on their web browser or mobile device. Then, once a user accumulates at least $15 (about 0.00026 BTC at current prices), they can transfer the money to their virtual wallet.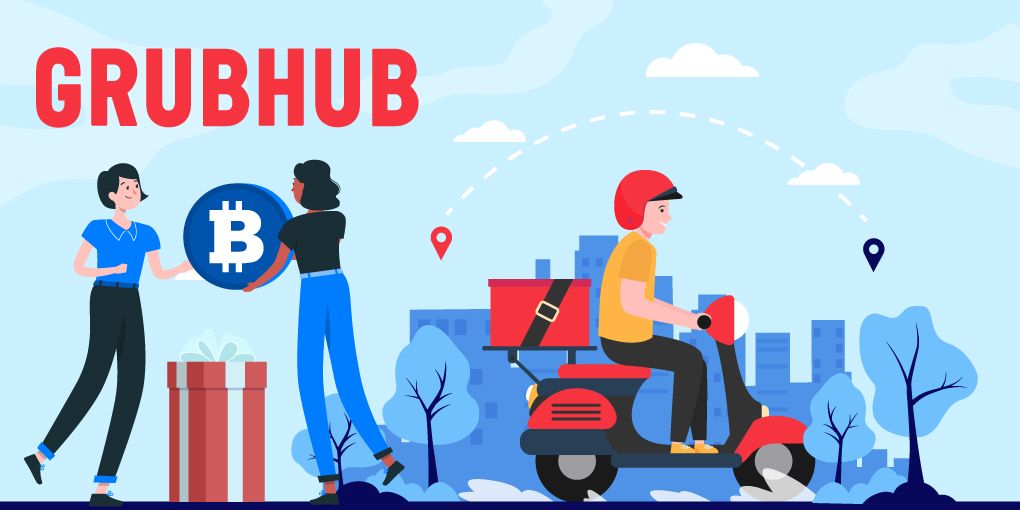 Alex Adelman, the CEO and co-founder of Lolli, said the company's mission is to integrate Bitcoin into every aspect of daily life. He believes that the Bitcoin rewards system could be a ritual for many when it comes to food delivery. Earning BTC has never been easier, with Grubhub offering Bitcoin rewards on every order. According to the CEO, this is a significant step towards Bitcoin adoption.
Last month, GrubHub announced that it would begin delivering food to customers at the University of Arizona. All orders placed at on-campus dining locations are to be delivered by robots known as Rovers.
Despite its quick adoption of tech into previously impossible sectors like food, GrubHub is not the first or the only retail company to integrate crypto into its product offering. Burger King gave away crypto prizes just last month in partnership with Robinhood. With its Royal Perks loyalty program, customers who spent $5 or more at the fast-food chain could earn BTC, Ethereum (ETH), and Dogecoin (DOGE).
Lolli Increasing Crypto Adoption
Lolli says it is the first Bitcoin rewards application that lets users earn Bitcoins by shopping online. Over 1,000 top brands and merchants have partnered with the company, including Microsoft, Kroger, Sephora, and Macy's.
According to Lolli, Bitcoin is a "global alternative currency and a universal store of value that needs to be shared with others." Adelman, the company's CEO, has vowed to make sure Lolli opens doors to customers that would not ordinarily be interested in crypto, as it shapes to make digital currency accessible to all people and ages.
You can buy, sell, or swap any of your preferred tokens for Bitcoin (BTC) on ChangeNOW without any registration.
Welcome to the NOW experience! The ChangeNOW team presents you with the new community-inspired crypto wallet – NOW Wallet.