Alternative Sources of Energy for Bitcoin Mining
What if we could mine Bitcoin without harming the environment and poisoning mother Earth with a dangerous carbon footprint?
There are several types of eco-friendly mining solutions worth exploiting.
Global warming and climate change seem to be on everyone's agenda these days. The situation is so alarming for some that they are proposing a complete ban of Bitcoin mining on EU soil. Swedish regulators are concerned about the amounts of energy that POW-based mining companies require to keep them operational. In addition, they fear that their country won't be able to respect the Paris Agreement concerning the reduction of greenhouse gas emissions.
Throughout 2021, Sweden has witnessed a sharp increase in Bitcoin mining activities, partly because miners from China were fleeing their country searching for friendlier destinations. But what exactly is the problem with mining the world's oldest cryptocurrency?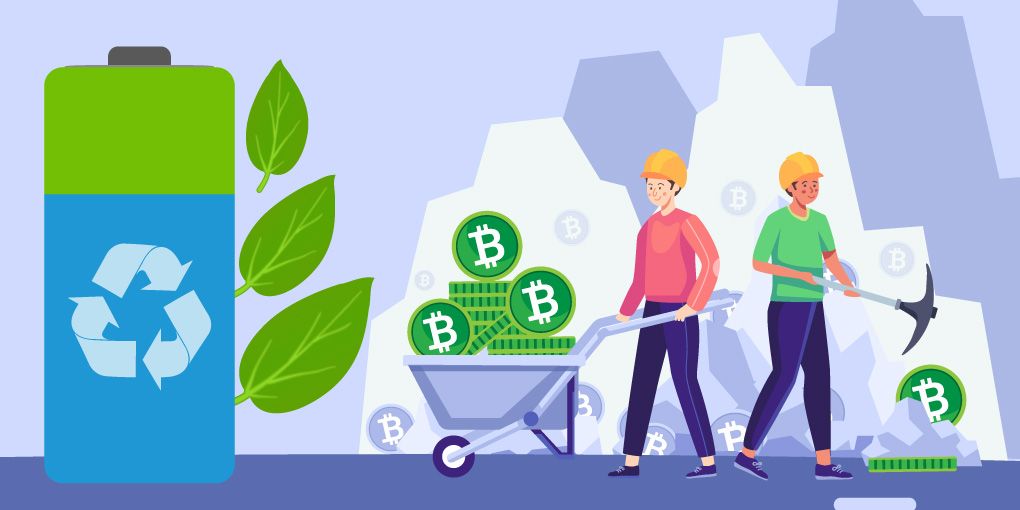 Bitcoin and the Environment
Bitcoin requires plenty of computing power and electricity to operate the mining gear (ASIC miners) to generate new coins and validate the network. The energy used for these purposes, in most cases, comes from the burning of fossil fuels. Unfortunately, that leaves behind a big carbon footprint in a world that has become concerned with reducing dangerous emissions.
Miners are competing against each other to win the race of mining the next block of the chain. The more computer power you have, the bigger your chance to become the next validator. Unfortunately, more mining gear also means greater energy consumption. Various sources report that the PoW mining process emits as much polluting CO2 as several countries, including the likes of Switzerland or Greece.
More environmentally friendly alternatives are urgently needed. Moving to farms powered by wind, solar, hydro, or volcanic energy are all reasonable solutions to help preserve our planet. Let's mention some of these eco-friendly projects and how they work.
Mining Bitcoin with The Help of Volcanic Energy
El Salvador is not only the first country to use Bitcoin as its national currency. It's also the location where the first Bitcoin city is planned to be developed. Besides that, El Salvador also accommodates dozens of active volcanoes.
The geothermal energy these wonders of nature are producing is now being used to mine Bitcoin. The municipality of Berlin, for example, is the home of a geothermal power plant that produces electricity for the whole country. Its turbines can generate 107 megawatts of energy, and a part of that operation is now tasked with mining Bitcoin.
Hundreds of miners have already been installed and use free and clean energy from nature to mine crypto. El Salvador is a nation where geothermal energy (such as that produced by volcanoes) occupies over 20% of its annual energy production. A surplus of that energy is now being used to mine digital gold.
Wind and Solar Farms in West Texas
Texas is a crypto-friendly state and a location with some of the cheapest energy sources in the world. Those are some of the reasons why a tech company called Lancium is willing to spend $150 million to build solar and wind-powered Bitcoin mining firms.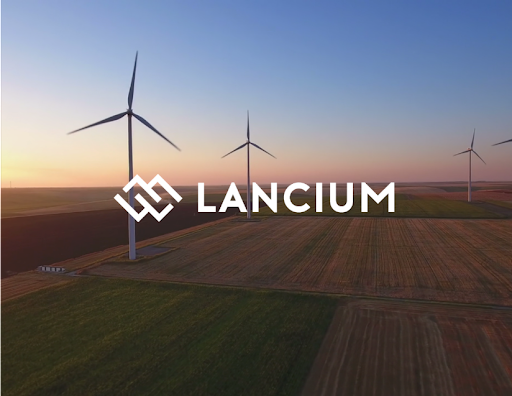 Once completed, it is predicted that the farms will have an energy capacity of over 2.000 megawatts. Unfortunately, solar and wind-powered energy production isn't always the most reliable. If there is no sun or wind, the mining gear will lack renewable energy to distribute. Luckily for Lancium, cities in West Texas feature some of the USA's highest recorded wind speeds, and the sun is never lacking.
During windy and sunny days, West Texas can produce more electricity than meets the demand of the region. That's where Lancium and its mining firms enter the picture. The mining rigs will be powered on to generate new Bitcoin when the conditions allow it. But when the weather conditions don't, the miners will be turned off.
You might wonder, why would Bitcoin miners favor a location where their gear won't be mining coins all around the clock? It's simple. Electrical grid operators pay the miners to turn off their hardware in times of greater electricity demand. They earn slightly more money when their rigs aren't running than when they are. Specialized software is used to monitor the energy requirements for domestic and industrial use. This equipment can turn off all or just some miners to meet the required demand.
Converting Coal Residue into Renewable Energy for Bitcoin
The Pennsylvania-based company Stronghold Digital Mining is cleaning up hundreds of acres of coal waste and converting the material into alternative energy used to power Bitcoin miners. Waste coal is a serious environmental pollutant that can contaminate water sources and have significant consequences for all animal life. Stronghold's operation doesn't only remove the leftover coal residue. They also donate the newly cleaned land areas back to their local communities.
In the summer of 2021, the company raised over $100 million, which will be invested in the purchase of ASIC miners and contaminated land. They expect to set up around 30.000 cryptocurrency miners by 2022 and have a renewable energy production of around 200 megawatts.
The firm's CEO believes that Stronghold will need 30 years to get rid of all the coal waste from the 1000 acres of land that has been purchased. He estimates that 200 tons of coal residue are removed for every Bitcoin that the company mines.
Mining Bitcoin with Natural Gas in Canada
EZ Blockchain is a crypto mining firm with headquarters in Chicago but with several other branches in the United States and Canada. Their Canadian division located in Alberta has established a partnership with an oil and gas provider from Texas. Their objective is to use wasted natural gas to mine Bitcoin.
A generator has been installed that converts the excess gas into 1 megawatt of energy. Unfortunately, gas leaks are common during oil extraction due to corrosion or high pressure. As a result, many oil providers simply flare the gas before releasing it into the earth's atmosphere. This, of course, represents pollution for the environment. But EZ Blockchain has developed mobile solutions that convert wasted gas into alternative energy sources.
For many years since the company has been active, they have generated over 55 megawatts of renewable energy from different sites.
Hydro-Powered Bitcoin Mining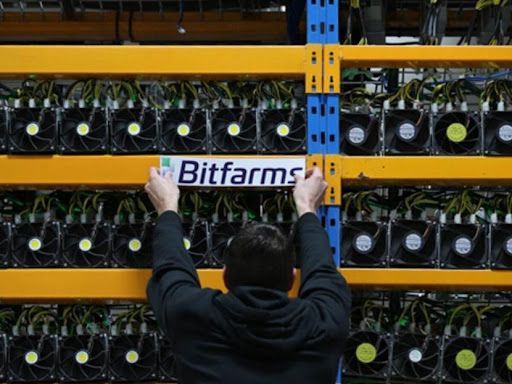 One of the world's biggest Bitcoin mining firms can be found in Quebec, Canada. Bitfarms was founded in 2017, and it uses 99% hydroelectricity as a source of power for its operations. The company has built five mining centers in Quebec and one in Washington, USA. They can produce 10-30 megawatts of clean energy in each of their facilities.
The entire infrastructure is aimed at mining Bitcoin. They are a cost-efficient company that generates new coins with minimum expenses. Their Washington site is expected to hold over 6.200 Bitmain S19j miners, which will be powered with 25% cheaper energy than those located in Quebec.
Bitfarms' advantage over its competition lies in the fact that everything is done in-house. They own all the facilities and have their own electrical company. In addition, they have full-time employed electricians on their payroll and a repair lab that maintains and services broken miners and spare parts.
Nuclear Energy as A Source for Mining Bitcoin
The last type of carbon-free energy becoming more and more popular is nuclear fission or nuclear-powered cryptocurrency mining. The mining company Compass Mining has signed a long-term deal with a nuclear energy producer from Ohio, USA. The cooperation entails that Compass Mining will be supplied with 150 megawatts of energy.
Several small nuclear reactors will be built for just a portion of the price that the mining company pays to receive electrical energy today. That could just be a start for a greater shift towards nuclear energy sources. Similar deals are already being considered in Miami and Pennsylvania.
There is great potential in this partnership because nuclear fission is one of the cheapest carbon-free energy sources. Building the mini-reactors is the most expensive part of the venture, though. Nevertheless, if the agreement is implemented as initially anticipated, the first reactors could be ready sometime in 2023 or 2024.
Final Words
For many years, the Bitcoin mining industry has been dominated by coal and fossil fuels. But, unfortunately, the CO2 emissions generated by mining ventures have become a concern for environmentalists from all over the world. That's why it's not surprising that more and more companies are moving towards renewable energy.
According to Forbes.com, up to 56% of global energy used for Bitcoin mining is clean and renewable. That's more than the sustainable electricity that the USA and China use together! The majority comes from solar or wind-powered sources. Still, we shouldn't neglect hydro-power or the volcanic energy from countries like El Salvador or Iceland either.
It's clear that the global plan is to minimize CO2 emissions, and mining firms will find themselves under attack in the same way that other pollutants will.