From Woof to Buff: ChangeNOW Teams Up with Buff Doge Coin for a Pawsome Promo!
In the speedy, crypto-fueled universe, memes and digital assets have formed an unlikely alliance, birthing the extraordinary world of meme coins. These hilarious tokens not only tickle our funny bones but also offer crypto enthusiasts a chance to embark on an adventure filled with laughter and the possibility of epic gains. And guess who's leading the pack in this meme coin frenzy? None other than Buff Doge Coin! With its muscles rivaling Dwayne "The Rock'' Johnson and the iconic Doge head, Buff Doge Coin has flexed its way into the hearts (and wallets) of countless investors.
Buff Doge Coin: A Meme with Muscles
Launched in August 2021, Buff Doge Coin introduced the world to a canine sensation like no other. Imagine the lovable Doge meme, known for its endearing shiba inu face, now sporting a pumped-up, muscular body. That's right—Buff Doge Coin is the epitome of "getting ripped" in the crypto universe. It combines the charm and humor of Doge with the aspiration of achieving a chiseled physique. Who says memes can't hit the gym?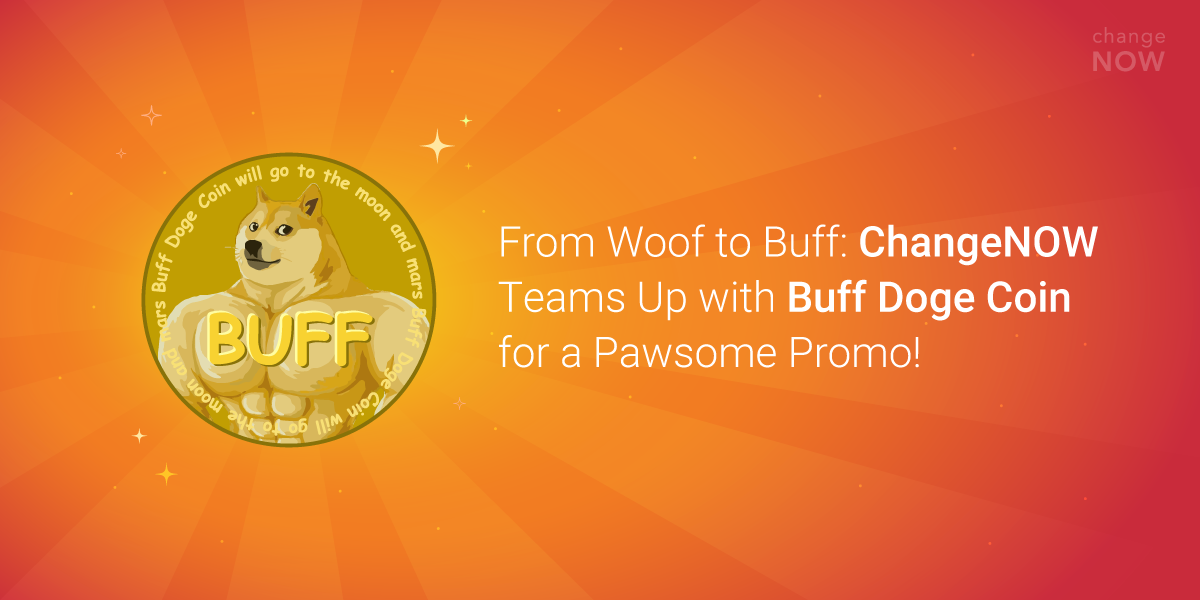 The Double Burn Protocol: Flexing Your Investments
What sets Buff Doge Coin (DOGECOIN) apart from other meme coins is its innovative Double Burn Protocol. This protocol makes Buff Doge Coin hyper deflationary, ensuring that your investments stay pumped. With a maximum supply and no new coins ever to be minted, Buff Doge Coin becomes increasingly scarce over time. And here's the best part: by holding Buff Doge Coin, you automatically receive a 5% reward on every transaction through auto-staking on DEX. That's like getting rewarded for your muscles without breaking a sweat!
Buff Doge Coin's Mission: Making the World a Buff-ter Place
Beyond its brawn and memes, Buff Doge Coin has a mission that goes paw-in-paw with its comedic nature. The goal is to introduce Buff Doge memes to a staggering 8 billion people by 2030. Imagine a world where everyone chuckles at the sight of a buffed-up Doge. Alongside the memes, Buff Doge Coin is dedicated to supporting environmental initiatives. A portion of their profits goes toward preserving our planet, because who says being buff can't help the environment too?
How to Buy DOGECOIN
If you're interested in buying Buff Doge Coin, you can do so on ChangeNOW, a leading cryptocurrency exchange. ChangeNOW provides a user-friendly and secure platform for buying and exchanging crypto. Their collaboration with Buff Doge Coin allows users to easily exchange 850+ assets for DOGECOIN and vice versa.
To buy DOGECOIN on ChangeNOW, simply follow these steps:
Visit the ChangeNOW website.

Navigate to the exchange section and select Dogecoin as the cryptocurrency you want to exchange.

Choose Buff Doge Coin as the cryptocurrency you want to receive.

Enter the amount of crypto you want to exchange and review the transaction details.

Confirm the transaction and follow any additional instructions provided by ChangeNOW.

Once the transaction is completed, you will receive your DOGECOIN in your wallet.
Buying Buff Doge Coin on ChangeNOW is quick, easy, and secure. The platform ensures a seamless and hassle-free experience for users looking to invest in this unique meme-inspired cryptocurrency.
Join the Buff Doge Coin Community and Get Buff-tastic!
True Buff enthusiasts are challenged to help Buff Doge find 5 dumbbells to get pumped in and reply on our Twitter with the weight of each one, to win $150. Let the weightlifting adventure begin, and may the buffest Doge fan emerge victorious!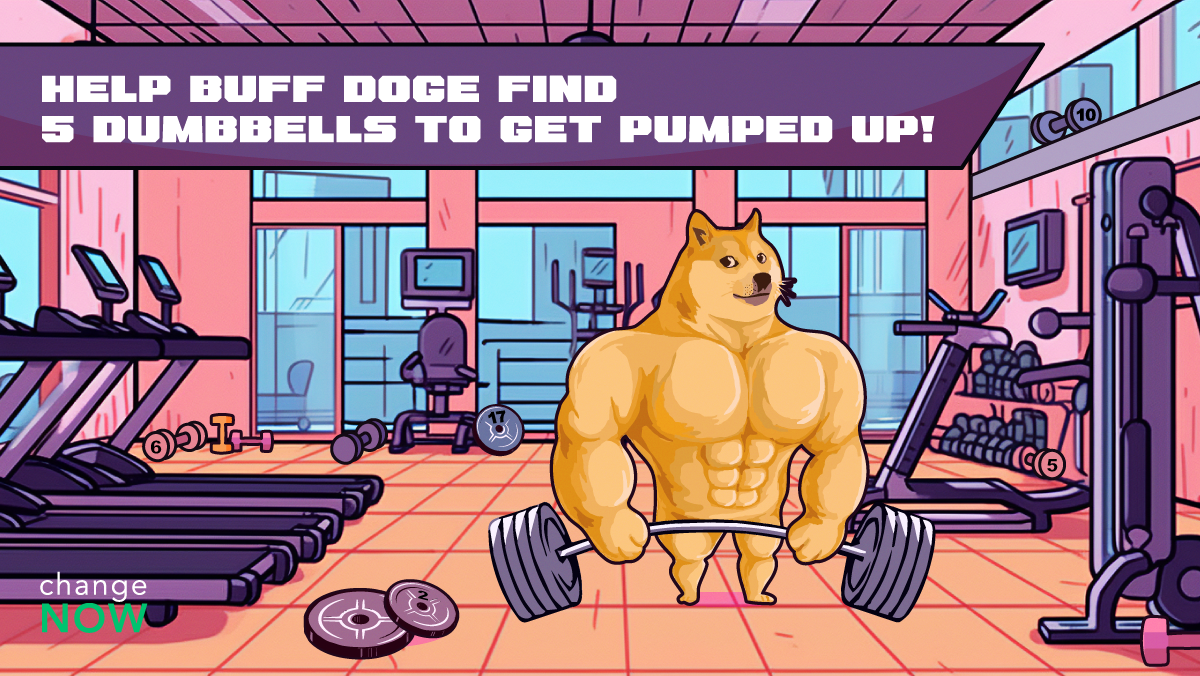 ChangeNOW is thrilled to partner with Buff Doge Coin, bringing you an incredible promo opportunity that will leave you laughing and flexing your crypto muscles. So why not hop on the Buff Doge Coin bandwagon and join the vibrant and hilarious community of buff enthusiasts? Head over to ChangeNOW and exchange, buy, and show off your Buff Doge Coin holdings.
Remember, with Buff Doge Coin, you're not just investing in a meme; you're joining a movement that promotes laughter, muscles, and a better world. Let's flex our comedic muscles, spread the laughter, and make the crypto universe a buff-tastic place together!
Disclaimer: Just like your gym routine, it's important to DYOR before investing in any cryptocurrency. Invest responsibly and always have a spotter to help you navigate the volatile crypto market.