Florida to Allow Businesses Pay State Fees in Crypto
Ron DeSantis, the governor of Florida, has proposed the state government to allow businesses to pay state fees in digital currency.
Florida's Crypto-Friendly Proposal
The governor announced the proposal on the 9th of December as part of the budget plan for the next year. DeSantis plans to allocate the sum of USD 200,000 to the state's Department of Financial Services to allow corporations in Florida to remit their fees directly to the state in cryptocurrency. The budget also includes another USD 500,000 allocation to harness the power of blockchain technology in managing vehicular records, approving Medicaid transactions, and even detecting fraudulent activities.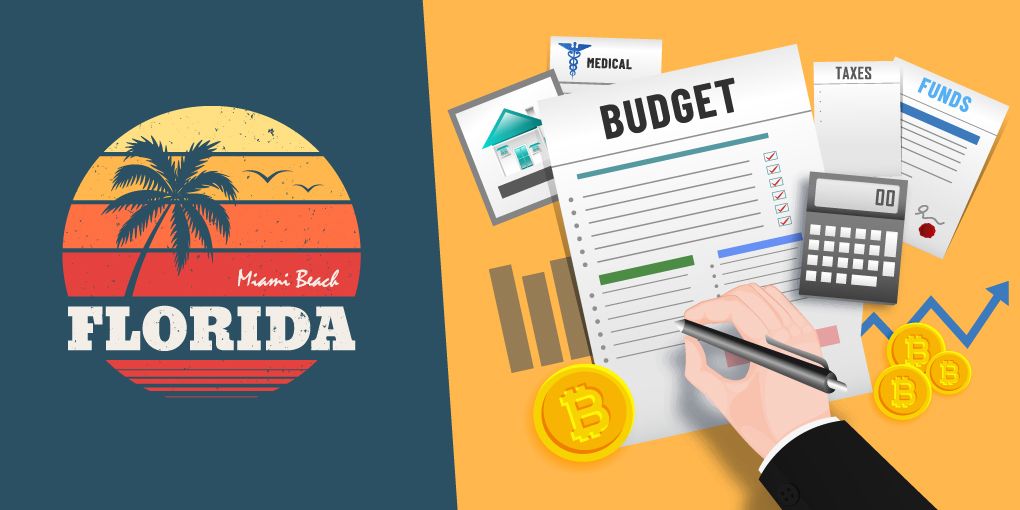 According to the published budget, Miami will also be allowed officially to hold BTC. The proposal, which is appraised at USD 700,000, is in order to enable "a crypto-friendly Florida", the budget plan reads.
This interesting development occurs after the Mayor of Miami, Francis Suarez, announced his willingness to be paid completely in Bitcoin. Suarez has also integrated cryptocurrency into state operations, creating a system where citizens can pay property tax and city fees in BTC, and also enable employees to get paid in Bitcoin.
The Global Crypto Hub
DeSantis' proposal is certainly in a bid to attract more crypto investors and miners to the state. Recently, Florida has been increasingly open to the crypto community, leading to a large influx of crypto interest in the region, as corporations like FTX and Blockchain.com, to name a few, have set up shops in the area. Blockchain.com recently moved its headquarters from New York to Miami, and the Miami Heat's stadium was renamed the FTX arena. The city of Miami has also launched its own native digital token, called MiamiCoin in order to alleviate taxes, making Florida one of the first crypto cities in the world. MiamiCoin ($MIA) currently trades at $0.01617, with a market cap of $47,638. Miami's Mayor has disclosed that it will be available in the form of a Bitcoin dividend to the city's inhabitants.
These developments are a clear indication that cryptocurrency is steadily being established in Florida, further cementing its reputation as the crypto capital of the world.
You can buy or trade any of your preferred tokens on ChangeNOW for Bitcoin (BTC) without any hidden fees.
Welcome to the NOW experience! The ChangeNOW team presents you with the new community-inspired crypto wallet – NOW Wallet.