Ferrari Signs Deal with Blockchain Company Velas
Ferrari is collaborating with Swiss blockchain company Velas Network to give consumers exclusive access to digital content published by the firm.
Velas and Ferrari's Partnership
In a statement released on Monday the 27th of December, the multimillion-dollar Italian automobile company Scuderia Ferrari revealed that it had signed a multiyear deal with Swiss NFT and blockchain company, Velas Network AG. The deal will effectively bring Velas onboard as a partner. The deal promises to see the production and publication of digital content, possibly NFTs, exclusively for the automobile company's fans. Additionally, the tech firm would also be the headline sponsor of Ferrari's Esport Series and Ferrari's official Esports team. The Velas Network brand is set to be prominently displayed on the racecars set to participate in the event.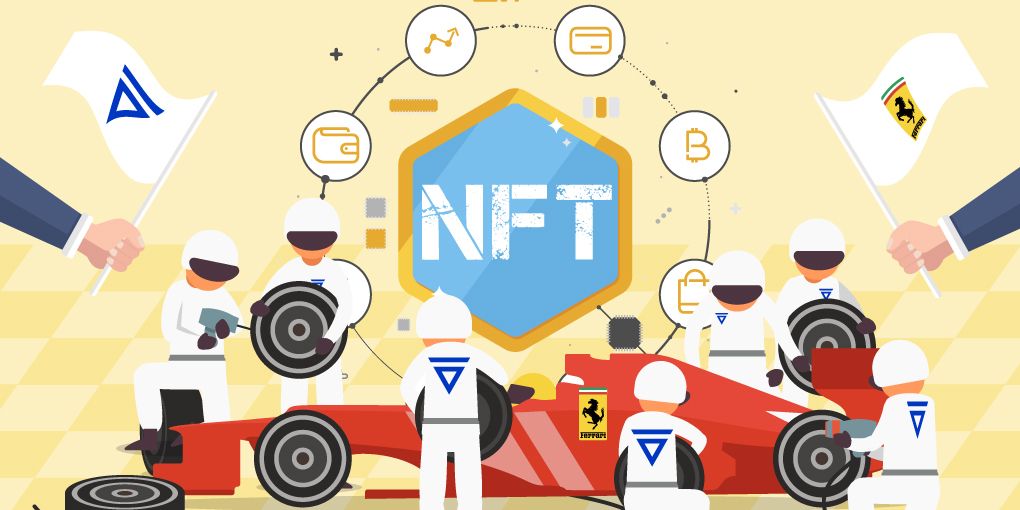 The statement lauded Velas as the leading firm in the creation of groundbreaking and exceptional digital products and services, commending their exceptional services and leadership.
The general manager at Scuderia Ferrari, Mattia Binoto, stated that the Ferrari team was enthusiastic about working with Velas, adding that producing outstanding technologically advanced goods and services was something the two companies had in common, thus resulting in the partnership.
Velas Network also confirmed the news in another press statement; company chairman Alex Alexandrov stated that he believed the partnership spelled good things for both companies going forward, adding that the company was excited for what was ahead.
Velas and Blockchain
Velas is considered in some quarters as the world's fastest EVM blockchain. An open source platform, the novel protocol is designed to help facilitate smart and secure cryptocurrency transactions using a combination of centralized and decentralized tools.
Velas has worked tirelessly to develop itself, forging partnerships that might push it into the mainstream culture. Recently, the company announced a plethora of new projects aimed at improving the quality of products and services it provides. Among its crypto-blockchain initiatives was a grant worth about 5 million USD awarded to new crypto startups using Velas's blockchain technology. Awarded in Vela's native coin, VLX, the value would later skyrocket to about 100 million USD.
You can buy, sell, or swap any of your preferred tokens on ChangeNOW without any hidden fees. Welcome to the NOW experience! The ChangeNOW team presents you with the new community-inspired crypto wallet – NOW Wallet.