Ethereum 2.0 Testnet Kintsugi Launches in Preparation for PoS
The Kintsugi testnet has been made available for users who would like to experiment with the Ethereum 2.0 before it switches to the Proof of Stake network.
ETH Integrating PoS
Ethereum developers have launched tentative testnets in the past, mostly within contributing developers. Before Ethereum 2.0 becomes fully operational, however, the public would be partaking in the tests too, and are expected to do so for a long while.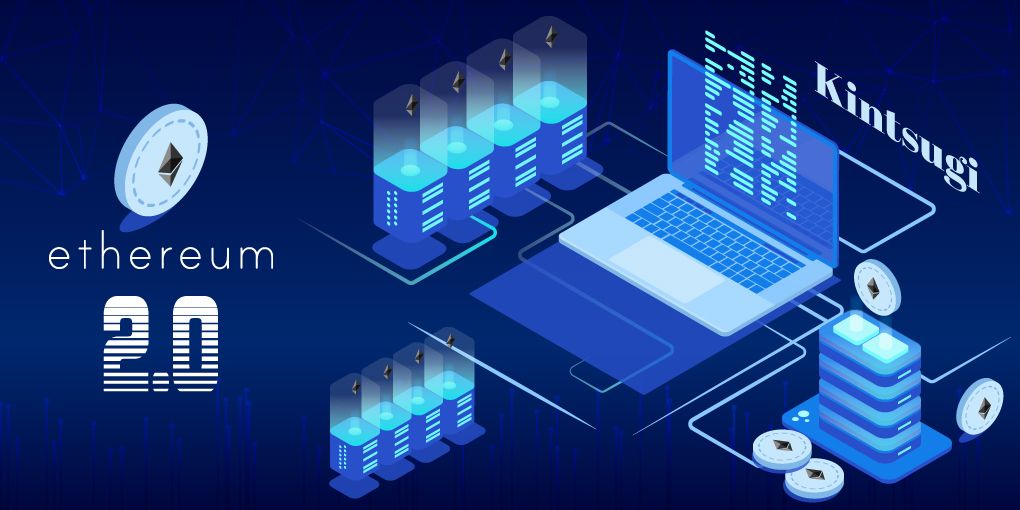 The Ethereum 2.0 community has been gearing up to migrate the Ethereum consensus mechanism to a Proof of Stake (PoS), a roadmap target that has been public since last year. The PoS mechanism would enhance blockchain transactions on Ethereum by making them faster, cheaper, and more energy-efficient. The Kintsugi launch is the first major testnet to give the public a glimpse of how the network would operate.
The Kintsugi Testnet and ETH 2.0
In Japanese, kintsugi is the art of fixing broken objects with gold without putting the damages away. The interesting practice emphasizes the history of the objects. In the same context, the Kintsugi method system is being adopted for the development of ETH 2.0. The Ethereum network, though not yet broken, has been weighed down by its success over the years, struggling to cope with increasing transactions. Congestion stems from the myriads of blockchain applications that run on its software, which increase gas fees and cause slow transaction speeds.
The high costs of transactions over the network are turning users away from minting NFTs on Ethereum network. On-chain transactions like P2P asset swaps and auctions require high energy to push transactions forward fairly and swiftly. Until now, users have had to pay more fees or delay until there is lesser activity on the blockchain.
Ethereum 2.0 shapes to fix these problems. Rather than using the popular Proof of Work system to validate transactions such as Bitcoin, ETH 2.0 will employ the green Proof of Stake model, where users can stake some of their ETH to keep the network secure. Finally, after months of development, the Kintsugi testnet is now live.
Ethereum 2.0 is Already Taking Shape
ETH 2.0 was conceived last December with the launch of the Beacon Chain, which is also known as the first-ever building block to Ethereum's PoS journey.
The development team has executed four brief testnets in the past, in a bid to understand how the Etherem network could operate with PoS. Kintsugi has been identified as Ethereum's biggest milestone yet, on an impressive roadmap that has even significant updates scheduled for next year.
You can buy or trade any of your preferred tokens on ChangeNOW for Ethereum without any hidden fees. Welcome to the NOW experience! The ChangeNOW team presents you with the new community-inspired crypto wallet – NOW Wallet.