eNaira: Nigeria to Become First African Country to Launch CBDC
Nigeria is making history by becoming the first African country to create its own central bank digital currency (CBDC) – eNaira.
The release of Nigeria's CBDC, eNaira, was initially scheduled for October 1st, to coincide with the country's 61st Independence Day celebrations. However, plans for the CBDC launch were postponed as the nation's Independence Day holiday approached.
Prior to the launch, the Central Bank of Nigeria partnered with Bitt Inc., a Barbados-based fintech startup which served as the bank's technical advisor.
eNaira is the first phase of a CBDC roadmap named Project Giant, which the CBN claims is the product of several years of research "in expanding the boundaries of the payments system in order to make financial transactions easier and smooth."
eNaira will be legal tender in Nigeria and will be a non-interest bearing CBDC.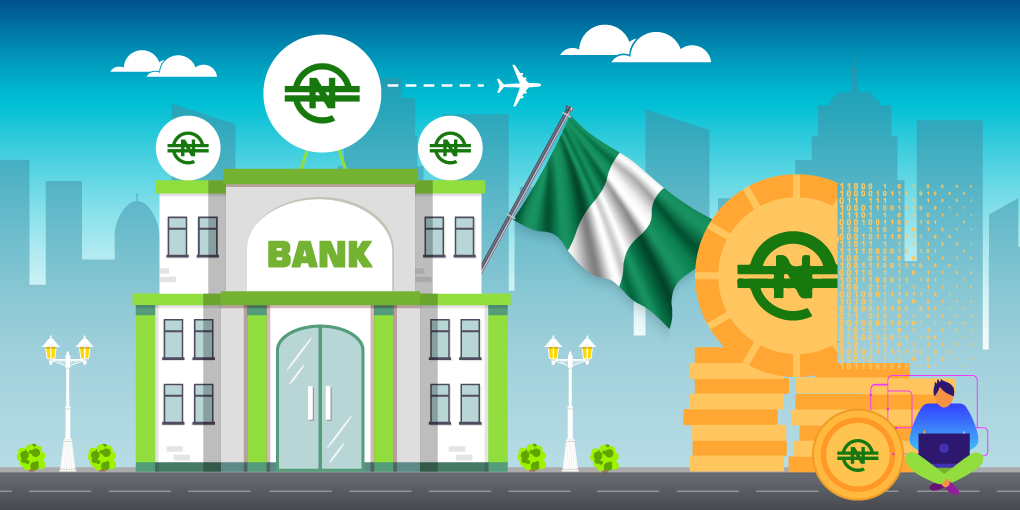 Same Currency, Different Opportunity
The Director of Corporate Communications, Osita Nwanisobi, disclosed that eNaira will be officially launched today, October 25th, in a press statement.
According to the statement, the country's central bank will be in charge of the eNaira rollout in the first phase of the initiative, which involves currency issuance, distribution, redemption, and destruction.
"Given that the eNaira is a journey," CBN Director of Corporate Communications Osita Nwanisobi said in a statement on Saturday, "the unveiling marks the first step in that journey, which will continue with a number of increased modifications, capabilities, and enhancements to the platforms."
Reactions to eNaira
The Central Bank of Nigeria (CBN) banned cryptocurrency-related transactions through licenced banks in February, citing significant volatility and investment dangers for residents. Following its ban, it launched its CBDC project in June, intending to mitigate the financial impact of the crypto ban by offering a safer alternative.
According to a Guardian report, the ban did little to curb the country's burgeoning appetite for cryptocurrency, as exchanges reported more registrations. Nigeria still has one of the highest crypto adoption rates in the world, with data from Paxful, Africa's most prominent crypto trading platform, showing that Nigeria is second only to the United States in terms of Bitcoin deals.
This could be a fair explanation for why Nigeria has become a Bitcoin trading and usage hotspot.
In light of recent developments, the introduction of the eNaira could be interpreted as the government's attempt to regain greater control of cryptocurrency use in the country.
You can buy or trade any of your preferred tokens on ChangeNOW without any hidden fees.
Welcome to the NOW experience! The ChangeNOW team presents you with the new community-inspired crypto wallet – NOW Wallet.