Elevate Your Asset Liquidity Game with ChangeNOW - The CEX Alternative That Outshines The Rest
Liquidity is crucial for the success of any digital asset in the cryptocurrency landscape. To ensure a seamless exchange experience and achieve optimal asset liquidity, liquidity providers have become prominent players in the market.
ChangeNOW, the leading non-custodial cryptocurrency exchange, offers a unique opportunity for our partners to act as liquidity providers while listing their assets on ChangeNOW. Introducing our Liquidity Provision service, we revolutionize the way businesses access liquidity, providing them with a competitive edge in the market.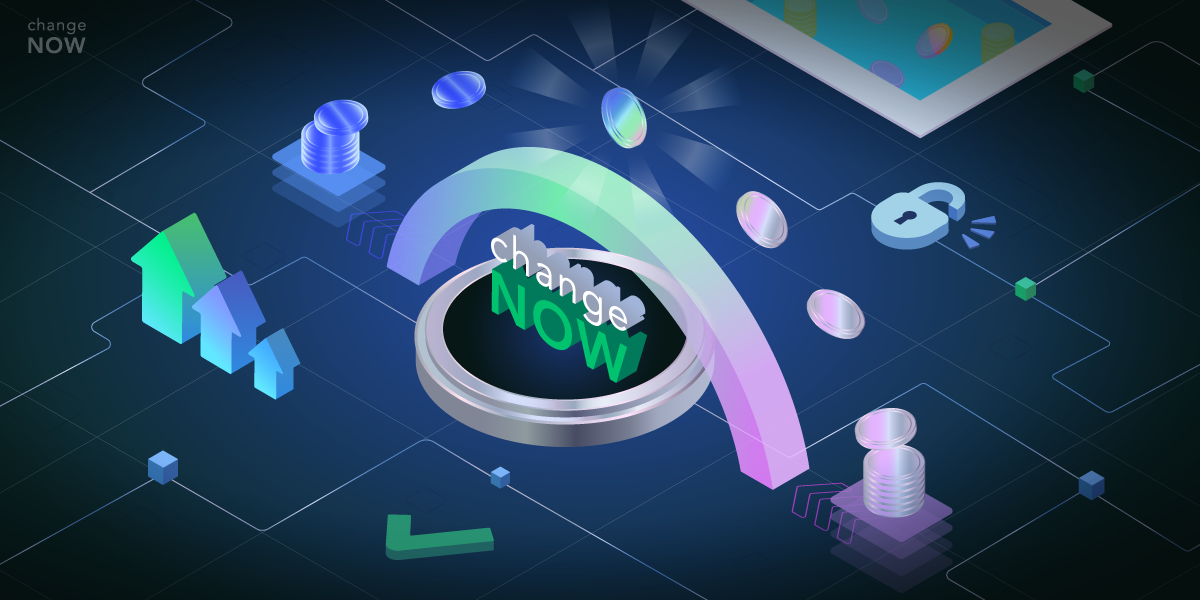 Understanding Liquidity Provision
Liquidity provision refers to the process of facilitating the buying and selling of assets by maintaining a sufficient supply of those assets in a liquidity pool. Liquidity providers act as intermediaries that bridge the gap between buyers and sellers, ensuring that there is always ample liquidity available for exchanging crypto.
ChangeNOW offers businesses the opportunity to list their tokens or coins on their platform, creating dedicated liquidity pools. These pools serve as a reservoir of assets that can be readily exchanged with other cryptocurrencies. By participating in ChangeNOW's Liquidity Provision service, businesses can significantly enhance their market presence and liquidity.
The Benefits of ChangeNOW's Liquidity Provision Service
ChangeNOW's Liquidity Provision service brings a host of benefits to businesses looking to optimize their liquidity and exchange capabilities. Here are some key advantages of partnering with ChangeNOW:
1. Enhanced Market Reach
By listing their tokens or coins on ChangeNOW, businesses gain access to a vast network of traders and investors. This increased market reach opens up new opportunities for growth and exposure within the cryptocurrency community.
2. Deep Liquidity Pools
ChangeNOW's liquidity pools are designed to provide deep liquidity, ensuring that users can swap their crypto quickly and at competitive prices. The larger the liquidity pool, the better the market depth, leading to reduced price slippage and improved exchange experiences.
3. Customizable Rate Formation
ChangeNOW's Liquidity Provision service allows businesses to control the initial rate of their asset against the desired trading pair. This customizable rate formation gives businesses more control over their pricing strategy and allows for seamless integration into the existing market dynamics.
4. Transparent and Secure Operations
ChangeNOW prioritizes transparency and security in all its operations. We provide monthly reports on transactions, pool balances, and current exchange rates. This commitment to transparency instills trust in partners and ensures a secure crypto environment.
How ChangeNOW's Liquidity Provision Service Works
ChangeNOW's Liquidity Provision service follows a simple and efficient process to enable businesses to optimize their liquidity. Here's a step-by-step overview of how it works:
Asset Selection and Pool Creation: As a partner, you choose the cryptocurrency you want to list and create a dedicated liquidity pool for it. For example, you can create a NOW-USDT pool for the NOW Token.
Initial Rate Determination: You determine the initial rate of your asset in relation to the second currency. This rate serves as the starting point for subsequent transactions within the liquidity pool.
Adding Liquidity: You deposit a specified amount of both your asset and the second currency into ChangeNOW's wallets. This injection of liquidity ensures that there are sufficient funds available for exchanging.
Transaction Execution: The first transaction within the liquidity pool is executed at the initial rate determined by you. Subsequent transactions are dependent on the previous transaction and the remaining liquidity pool balance.
Listing Your Asset with ChangeNOW's Liquidity Provision Service
Listing your asset with ChangeNOW's Liquidity Provision service is a straightforward process that offers numerous advantages. To begin your liquidity journey with ChangeNOW, you need to sign a 6-month contract, which includes the following provisions:
Technical Integration: Your asset will be listed on the ChangeNOW platform through seamless technical integration.

Providing Liquidity: You will be responsible for providing liquidity from your side to the hot wallets managed by ChangeNOW. The service will maintain a separate balance to ensure accurate tracking of your liquidity provision.

Monthly Reporting: ChangeNOW will provide monthly reports on operations, current pool balances, and the prevailing exchange rates. These reports offer valuable insights into the performance of your liquidity pool.
To list your asset with ChangeNOW and leverage their Liquidity Provision service, fill out the listing form on the website. Our dedicated sales and accounting team will promptly reach out to guide you through the process and address any queries you may have.
Empower Your Liquidity with ChangeNOW
ChangeNOW's Liquidity Provision service is a game-changer for businesses seeking to optimize their liquidity and trading capabilities. By partnering with ChangeNOW, you gain access to deep liquidity pools, enhanced market reach, and customizable rate formation. Moreover, ChangeNOW's commitment to transparency and security ensures a seamless and secure crypto experience.
Don't miss out on the opportunity to amplify your liquidity and expand your market presence. Fill out the listing form today and embark on a liquidity journey that will empower your business in the world of cryptocurrencies.