Dogecoin Review 2020
Cryptocurrencies started gaining popularity with the launch of Bitcoin in 2008. More than a decade later, more and more cryptocurrencies are gaining widespread attention and growing communities. In this article, we are going to discuss one such cryptocurrency that has gained a massive community in a relatively short span of time: Dogecoin.
What is Dogecoin?
Dogecoin, a cryptocurrency that was introduced for fun, was launched in 2013. The highlight of this crypto was that it used 'Shiba Inu', a breed of dogs as its logo. With more than half of cryptocurrencies wiped out from the market, is DOGE still alive? Yes, it is very much so. While originally meant for creating fun memes about its logo, the currency has gained prominence with its place at the 33rd position in the cryptocurrency market today. The total capitalization of the cryptocurrency has even reached as high as $2 billion at its peak. Currently, the market cap of Dogecoin lies at $225 million. Dogecoin is a fork of another prominent cryptocurrency Litecoin. Hence any updates to Litecoin protocol would subsequently mean an update in Dogecoin as well. Since its inception, the Dogecoin investment has yielded a return of over 300% to its investors in the early stages. In contrast to other cryptocurrencies, Dogecoin facilitates a relatively simple purpose of providing peer to peer cryptocurrency transactions using blockchain technology. The cryptocurrency was originally meant to have a hard cap of 100 billion tokens but as of now that has been removed and there are no limits to the supply of Dogecoin.
Dogecoin Popularity
The popularity of this cryptocurrency can also be sought from the fact that a number of Dogecoin games have developed behind it. For instance, Doge miner 3 is an idle game that features this dog building an ore in order to go to the moon. The cryptocurrency also has a huge community backing it. On Reddit, it has more than 150,000 members on it. The cryptocurrency has also been used as a tool for charities. In January 2014, this community even raised $50,000 in DOGE for the Jamaican bobsled team, who could not afford to go for the Winter Olympics.
How to Mine Dogecoin?
The Dogecoin mining process is in-part similar to that of Bitcoin. First, let's go over the basics and then compare how mining Dogecoin is a bit different from Bitcoin. Similar to Bitcoin, Dogecoin operates on a consensus mechanism. So, essentially there is not a central body to monitor or approve transactions. Miners or nodes of the network carry out the process of verifying transactions by solving complex mathematical algorithms. If maximum miners verify the transaction, then that is deemed as legit. In addition to this, miners also carry out the process of adding new blocks to old blocks and continuing blockchain. In return, miners receive rewards in the form of Dogecoins. The difference between Bitcoin and Dogecoin mining is the algorithm on which they operate. While Bitcoin works on SHA algorithm, while Dogecoin, which similar to Litecoin, works on Scrypt. This considerably reduces the mining power and subsequently the costs attached to mining as well.
Another significant difference is the block time for a new block to be added in the existing blockchain. Currently, this time for Bitcoin blockchain is 10 minutes while DOGE mining takes only about 1 minute. Since it is relatively easy to start Dogecoin mining, any node can become a DOGE miner. Moreover, unlike Bitcoin, one does not need heavy mining equipment. Dogecoin mining can even be started from the four corners of your home on a computer. The upside to this is the rewards that mining DOGE offers. Unlocking one block would release 10,000 Dogecoins to the miner. Mining Bitcoin releases a reward of 12.5 BTC. Dogecoin mining has relatively less competition and is also simpler to mine in comparison to other popular cryptocurrencies like Bitcoin or Ethereum. It further eliminates the need for any specialized mining equipment like ASIC chips and can be done using GPU and CPU itself. This significantly reduces the costs of hardware equipment needed with Dogecoin mining.
Where to Buy Dogecoin?
Surprisingly enough, even though Dogecoin ranks in one of the top 100 cryptocurrencies, there are only a handful of places from where you can buy Dogecoin. Also, most of these exchanges do not offer a direct way to buy Doge. Rather you exchange DOGE with one of the prominent cryptocurrencies like Bitcoin or Ethereum. Some of the popular exchanges that offer the crypto onto their exchange include:
Bittrex is a cryptocurrency exchange that offers DOGE to BTC trading pair. This means that you can get DOGE by exchanging BTC.
ChangeNOW offers a wide spectrum of pairs for buying Doge. You can choose different pairs like Doge/BTC, Doge/ETH, Doge/XRP, etc. All you would need is DOGE wallet address and you can instantly receive Dogecoins.
What is the Best Dogecoin Wallet?
There are multiple options available on the market for choosing a wallet to store your coins depending upon your requirements.
Hardware Wallets. These are the safest options for choosing to store your Dogecoins. However, they are a costly option and the accessibility to your coins become limited in comparison to other wallets. Some hardware wallet options available on the market include Ledger Nano and Trezor.
Desktop Wallets. These enable storing your private keys of Dogecoin on software stored inside your laptop or computer. These wallets might be vulnerable to malware or hack attempts. DOGE-specific desktop wallets include Multidoge.
Mobile wallets enable storing your Dogecoins on your mobile device like Android or iPhone. They are definitely more accessible and easier to use however pose a higher risk than other wallet types. Examples of mobile wallets include Dogecoin mobile wallet (for Android).
Dogecoin Memes
In 2013, after its popular logo, memes of the dog began trending. It started with social media platform Reddit and continued trending on other media platforms as well. In fact, Doge memes become so popular that it has even ranked as the 'Top meme' of 2013. One of the memes, Dogecoin bread, became massively viral on the internet.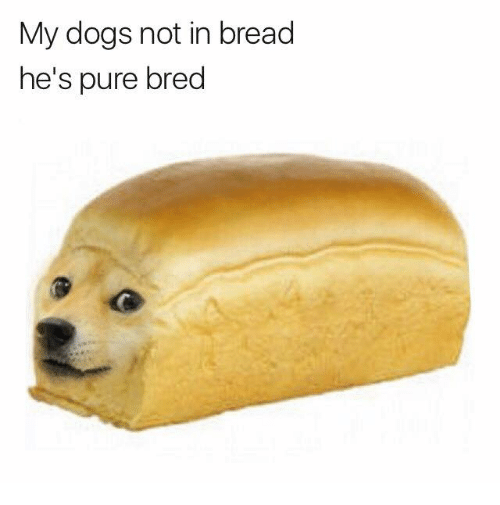 Elon Musk seems to love Dogecoin memes as well. DOGE community rejoiced when he posted a meme related to Dogecoin on his Twitter: https://twitter.com/elonmusk/status/1113173498384441344 In response to an online poll, Elon Musk also tweeted "Dogecoin might be my fav cryptocurrency. It's pretty cool."
Final Thoughts
What started as a joke, Dogecoin holds now millions of dollars in its market cap value. Moreover, it has a huge community that is limited to a relatively few other cryptos, and that is its strength. Moreover, it offers a fairly simple yet equally valuable proposition of transferring funds using a peer to peer blockchain network. Despite not having any major news, collaboration or updates to the crypto, predictions for Dogecoin seem to suggest that its graph is an upward trajectory.